Ex-Superman Actor Dean Cain Says Making Character Bisexual Not 'Brave or Bold'
Dean Cain, who played Superman in the 1990s hit ABC series Lois & Clark: The New Adventures of Superman, said he doesn't feel the decision to make the iconic character bisexual in an upcoming comic book is "bold or brave."
DC Comics announced on Monday that Jon Kent, son of Clark Kent and Lois Lane, will come out as bisexual in an upcoming issue of the popular comic. The character of Jon had recently been known as Superboy in the episodic print edition before making the recent move to share the Superman moniker with his father.
However, Cain doesn't consider the move to make the younger hero part of the LGBTQ+ community groundbreaking. During a Tuesday appearance on Fox & Friends, the actor said: "They [DC Comics] said it's a bold new direction. I say they're bandwagoning."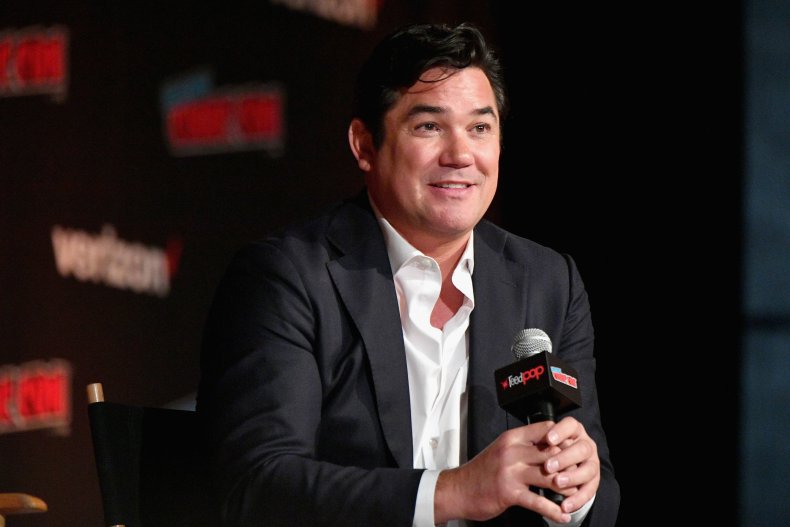 "I don't think it's bold or brave or some crazy new direction," Cain continued. "If they had done this 20 years ago, perhaps that would be bold or brave. But brave would be having him fight for the rights of gay people in Iran, where they'll throw you off a building for the offense of being gay."
Other comic book characters have come out recently, including Batman's longtime sidekick Robin. However, Superman—an iconic character whose popularity has endured since his 1938 debut—could be the most famous superhero to identify as LGBTQ+.
"Robin, of Batman and Robin, just came out as bi or gay recently, and honestly who's really shocked about that one? I had some thoughts about that a long time ago," the actor joked. "The new Captain America is gay. My daughter in [the CW show] Supergirl, where I played the father, she was gay."
Cain also noted on the Fox News show he's had difficulty keeping tabs on "all the different Supermen and the different worlds and adventures that he has in the comics."
Even still, the actor said he would prefer Superman fight the "real evil in the world," such as corruption and "government overreach."
"Why don't they have him fight the injustices that created the refugees whose deportation he's protesting?" he asked during the appearance. "That would be brave, I'd read that. Or fighting for the rights of women to attend school and have the ability to work and live and boys not to be raped by men under the new warm and fuzzy Taliban—that would be brave."
In Monday's announcement of the news regarding the new Superman's sexual orientation, DC Comics said Jon Kent becomes romantically involved with a journalist named Jay Nakamura. The issue, Superman: Son of Kal-El #5, will be available on November 9.