Ex-Teacher and Abraham Lincoln Impersonator Charged With Making Child Porn
George A. Buss, a 63-year-old retired Illinois school teacher who worked nationally as an Abraham Lincoln impersonator, was arrested Friday morning in his home of Freeport on felony allegations of producing child pornography and a misdemeanor for patronizing a prostitute.
While details of what led to Buss's arrest aren't yet available online, the public documents website, The Smoking Gun, stated that Buss was arrested after a six-month investigation. The site mentioned that a 22-year-old man, Tyler Dotson, was also arrested and charged with two counts of distributing child porn and one of prostitution. It's unclear if or how the two men might be connected.
Both men are currently being held on a $200,000 bond at the Stephenson County Jail in Freeport, Illinois.
Buss's professional website states that he has been imitating Lincoln for over 30 years including at educational events in public schools, state fairs and historical societies. For 11 years, he worked with Richard Sokup—a man who imitated Lincoln's political rival, Democratic Senator Stephen Douglas—and the two would create reenactments of the famous 1858 Lincoln-Douglas debates.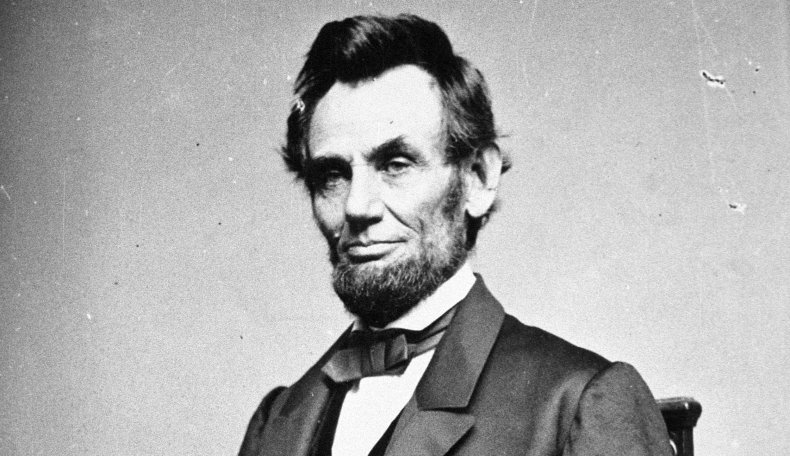 Buss also lived about 220 miles north of Springfield, Lincoln's hometown, a town he would occasionally visit for impersonation work.
"George Buss brings Lincoln to life not only through his looks, mannerisms and behaviors, but also through his extensive depth of knowledge about Lincoln the man and the life and times of Abraham Lincoln," said Sarah Seiler Watson, executive director of Looking for Lincoln, an educational program held in the Abraham Lincoln National Heritage Area of Springfield, Illinois, where the now-deceased president and his wife resided for 17 years.
"He draws on his successful career in education to identify with and actively engage with youth, making history come alive and relevant for them," Watson continued. "They feel like they are with Mr. Lincoln!"
Buss reportedly worked at the Freeport School District as the Audio/Visual Installation and Design (AVID) District Director for ten years. He also served on the local teachers' union as Vice President for Equity, a job that generally deals with diversity and inclusion initiatives, according to WIFR.
The station said that Buss worked as a teacher at Freeport High School for several years and was also a member of the Freeport District Board of Education.
The memory of Abraham Lincoln has hovered over the most recent election as Republican President Donald Trump suggested on August 10 that he might deliver a speech in Gettysburg, the site of Lincoln's famous "Gettysburg Address" during the U.S. Civil War. Trump ended up speaking at the White House in Washington, D.C.