Ex-Teacher Gets 41 Years for Trying to Blackmail 12-Year-Old Former Student for Pornography
A Missouri man has been sentenced to decades behind bars for sexually exploiting and blackmailing a 12-year-old he taught while working as an English teacher in China.
U.S. District Judge Stephen R. Bough sentenced 48-year-old Curtis J. Baldwin, of Springfield, to 41 years and eight months in prison without the possibility of parole on Friday, according to the Department of Justice (DOJ). Baldwin pleaded guilty to sexually exploiting a minor and receiving and distributing child pornography on October 5, 2020. If Baldwin is ever released from prison, he will be close to 90 years old and spend the remainder of his life on supervised release.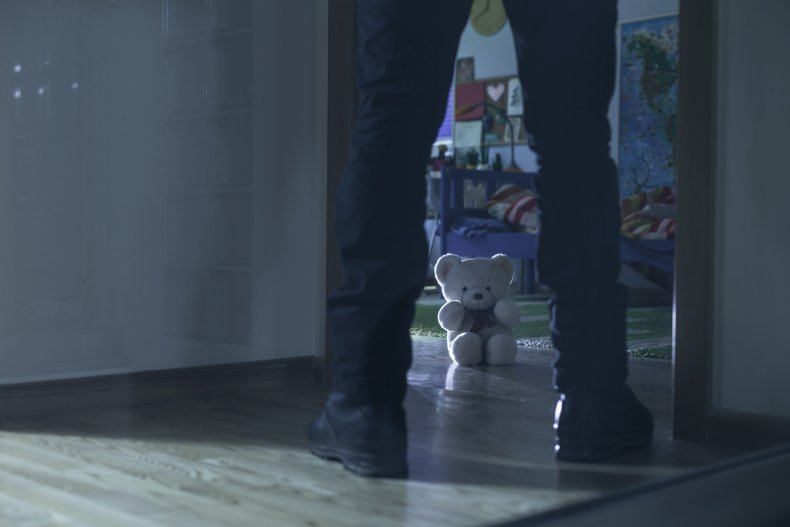 The ex-teacher returned to the U.S. on November 20, 2019. Court documents indicate that one week earlier he had been fired as an English language instructor at an EF Education First school in China after a 5-year-old female student referred to as "Jane Doe 1" accused him of abuse, according to Law & Crime. The girl told her parents that Baldwin had "touched her inappropriately." The girl's parents then contacted school officials, who found disturbing images when they reviewed surveillance footage.
"School personnel reviewed surveillance camera footage from the school facility's Closed Circuit TV [CCTV]," the legal complaint reportedly stated. "The surveillance footage consisted of 10 videos between 14 and 43 seconds in length. The description provided by school personnel indicated that the videos depicted Baldwin kissing [on the lips and face], hugging, and possibly touching Jane Doe 1 on her 'private areas.'"
Baldwin fled China before he could be fired. About one month after his return to Springfield, on Christmas day, the school received another report of suspected sexual abuse from Baldwin—this time involving the student he would later be convicted of exploiting, who was referred to in court documents as "Jane Doe 2." The student's parents told school staff that Baldwin had contacted their daughter from the U.S. using the WeChat app.
"Baldwin demanded Jane Doe 2 produce sexually explicit pictures and/or a video of herself to send to Baldwin," read the complaint. "Baldwin stated in the WeChat messages that if Jane Doe 2 failed to do this, he would publicize a video he had of Jane Doe 2, which appeared to depict Jane Doe 2 engaged in sexually explicit activity, on the Internet."
A transcript of the WeChat communication between Baldwin and the student appeared to show the former teacher demanding that she send him "a naked video" in exchange for deleting the other video. When the girl's father later contacted Baldwin and threatened to inform police, Baldwin responded by insisting that he would "put the video on the internet." The FBI was contacted and eventually, in March 2020, a search warrant was executed on Baldwin's home.
According to the DOJ, the search revealed files of child pornography on Baldwin's Apple MacBook Pro computer, including "videos of minor Chinese females engaged in sexually explicit conduct that had been produced by Baldwin." One sexually explicit video made by Baldwin, apparently featuring a young girl from Springfield, was titled "My First Project."
Newsweek reached out to EF Education First for comment.