Ex-Trump Adviser McMaster Breaks With Former President on Praise of Putin
Retired U.S. Army General H.R. McMaster, who served as national security adviser to former President Donald Trump, condemned Vladimir Putin following Russia's attack on Ukraine.
Appearing on CNN's New Day Thursday, McMaster was asked if Putin is someone to be "praised" after his former boss extolled the Russian leader for his "genius" moves in invading the eastern European nation.
"Certainly not someone to be praised," McMaster responded, adding that this is a "man who has enabled serial episodes of mass homicide" and has "subverted Europe by weaponizing migrants."
"This is one campaign in his larger effort to drag everybody else down," he said.
McMaster's remarks are a shift from Trump and his supporters' comments on Putin amid the escalating crisis. The former president complimented Putin on Tuesday after Russia recognized two separatist regions in eastern Ukraine as independent and sent tanks rolling into the areas.
"I went in yesterday and there was a television screen, and I said, 'This is genius.' Putin declares a big portion of the Ukraine — of Ukraine. Putin declares it as independent. Oh, that's wonderful. So, Putin is now saying, 'It's independent,' a large section of Ukraine. I said, 'How smart is that?'" Trump said in an interview on The Clay Travis and Buck Sexton Show.
Mike Pompeo, who served in the Trump administration as secretary of state, said this week that Putin is a "talented statesman" who has "lots of gifts."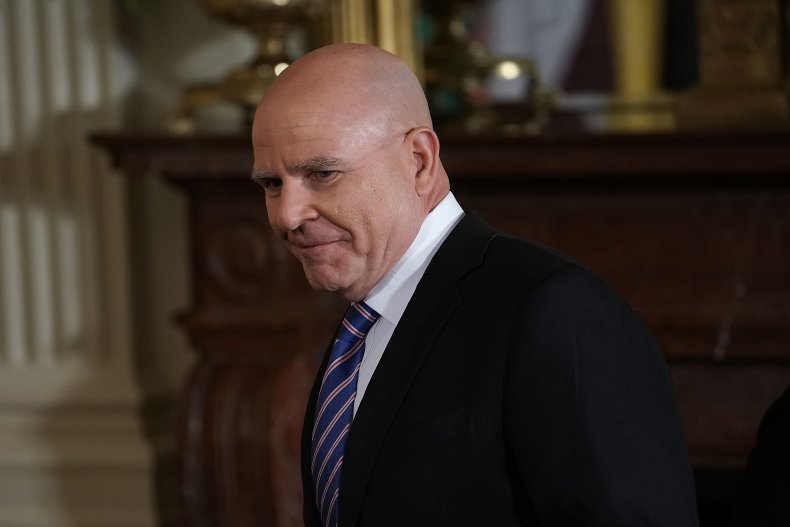 The U.S. and European allies slapped Russia with sanctions earlier this week for its aggression toward Ukraine. But the conflict boiled over Thursday as Russia launched a wide-ranging attack on its neighbor, with Putin declaring a "special military operation." Airstrikes were conducted in several major cities in Ukraine, including the capital Kyiv.
McMaster told CNN that "what we ought to be encouraged by is the reaction around the free world."
"The story is one of unity," McMaster said. "Maybe we can even see that in our own country as we confront this threat and recognize that threats like this that develop abroad and mature abroad can only be dealt with at an exorbitant cost once they reach our shores. It's time for us, certainly, to lead as part of the free world."
Ukrainian President Volodymyr Zelenskyy has declared martial law and urged residents to stay calm.
"We are working. The army is working," Zelenskyy said. "Don't panic. We are strong. We are ready for everything. We will defeat everyone. Because we are Ukraine."
Newsweek has reached out to the office of former President Trump for comment.