In a series of extraordinary live interviews on Monday, former Trump campaign aide Sam Nunberg claimed the president "may have done something" illegal during the 2016 race for the White House.
The statement is one of multiple potentially damaging accusations Nunberg leveled at President Donald Trump during the interviews.
On Monday, Nunberg revealed he has received a subpoena from special counsel Robert Mueller asking for all his communications with Trump's closest campaign chiefs and aides going back to November 2015. Nunberg worked on the Trump campaign until he was fired in August 2015, after a series of racist posts were found in his Facebook page archives.
Mueller is probing whether Trump's campaign aided Russian interference in the election.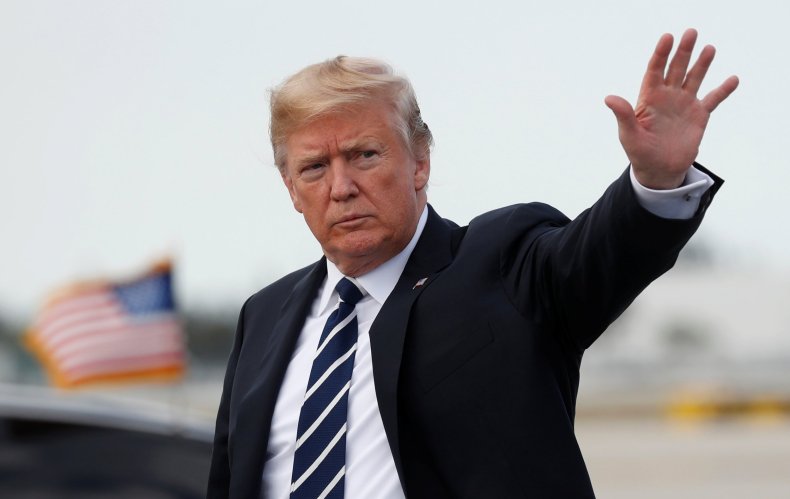 Nunberg complained to MSNBC's Katy Tur during an interview in the afternoon that it would take him a long time to dig up the old emails and that he might not comply with the subpoena. He later told Tur he would cooperate with Mueller. Tur tweeted:
When Tur asked whether he believes Mueller's investigators in the Russia probe have something on the president, Nunberg said: "I think they may. I think that he may have done something during the election, but I don't know that for sure."
Later, Nunberg told CNN, "I'm not a Donald Trump fan.... He treated me like crap."
Nunberg also claimed Trump knew about his son Donald Trump Jr.'s meeting with a Russian lawyer at Trump Tower before it happened.
"You know he knew about it," Nunberg told CNN's Jake Tapper. Trump, he said, "was talking about it a week before.... I don't know why he went around trying to hide it."
In setting up the June 9, 2016, meeting, Trump Jr. was allegedly told he would receive damaging information on Hillary Clinton that came from the Russian government. Trump campaign chairman Paul Manafort was also at the meeting, along with Trump's son-in-law and adviser, Jared Kushner. Trump Jr. has said his father was never made aware of the meeting.
Nunberg later told Vox he was referring to public comments Trump made during his election campaign in June 7, 2016. "He said publicly we'll find something out about Hillary Clinton," Nunberg said, adding that he himself had "no special knowledge" of the Trump Tower meeting.
Read more: Who is Sam Nunberg? Former Trump aide says Mueller can arrest him for refusing subpoena, will rip it up on TV
Nunberg told CNN that Trump's longtime bodyguard Keith Schiller told him that when Trump visited Moscow for the 2013 Miss Universe pageant, pop star and Russian oligarch Emin Agalarov offered to send women to Trump's hotel room.
"I was told that that idiot had offered to send women up to Trump's room, but Trump didn't want it. He's too smart for that," Nunberg said, confirming private testimony that Schiller gave last year.
Schiller testified about the incident during a private hearing before the House Intelligence Committee. The story is contradicted by salacious details alleged by the Steele dossier compiled by a former British spy, whose sources told him Russian prostitutes visited Trump's room and urinated on a bed slept in by former President Barack Obama.
Nunberg accused former Trump campaign foreign policy adviser Carter Page of colluding with Russia. "I believe Carter Page was colluding with the Russians," he told CNN. Page has denied working with Moscow to interfere in the election.
In November, Page testified that he briefly met with Russia's deputy prime minister, Arkady Dvorkovich, during a trip to Moscow in July 2016 during the campaign. The FBI tracked Russian intelligence agents who tried to turn Page into an asset years before the 2016 campaign.
Nunberg said Page ended up on the Trump campaign only because he had been working for Ben Carson's campaign during the primaries and was hired because Trump campaign manager "Corey [Lewandowski] was so lazy he couldn't organize a campaign. He couldn't organize foreign policy."