Ex-Trump Bodyguard: Russian Offered to Have 'Five Women' Sent to Billionaire's Room, But He Said No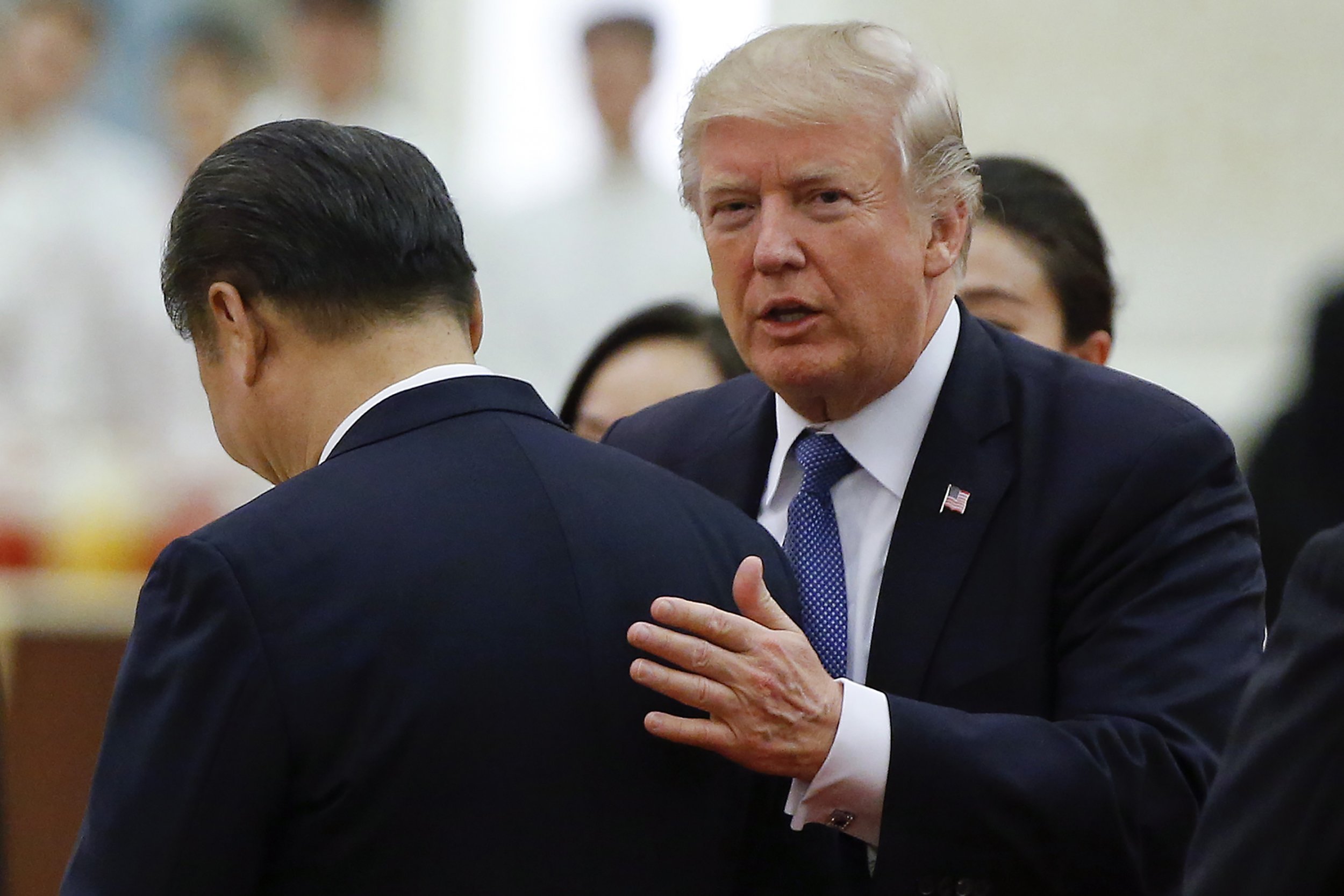 Donald Trump turned down an offer to have "five women" sent to his hotel room during a 2013 visit to Moscow ahead of the Miss Universe Pageant, his former bodyguard reportedly told Congress in testimony regarding the infamous "pee tape" dossier.
Describing the offer made by a Russian participant in a business meeting that took place before the pageant, Keith Schiller said on Tuesday the offer was viewed as a joke that he declined. "We don't do that type of stuff," he said.
Schiller said he later laughed about the incident with Trump, sources told NBC News.
Schiller was testifying before Congress about allegations in the unverified Trump dossier put together by former British intelligence agent Christopher Steele. Among the claims was that during his Moscow trip, Trump employed prostitutes to urinate on a hotel room bed once slept in by President Barack Obama and first lady Michelle Obama.
Schiller reacted to those allegations by stating, "Oh my God, that's bullshit," two sources said.
After the offer to send the women to Trump's room was rejected, Schiller claimed he stood chatting with Trump outside his room before going to bed. He told the committee he could not say for certain what happened after he left, one source told the network. Two other sources said Schiller said he was confident nothing happened after he left.
In July, Trump told The New York Times that he was confident Schiller would dismiss the allegations made in the dossier about his 2013 trip to Moscow, telling the paper of Schiller's reaction to the claims. "He said, 'What kind of crap is this?' I went there for one day for the Miss Universe contest, I turned around, I went back."
In a statement for NBC News, Schiller's lawyer criticized the House Intelligence Committee "for leaking false and misleading versions of Mr. Schiller's testimony."
"We are appalled by the leaks that are coming from partisan insiders from the House Intelligence Committee," Stuart Sears told the channel.
"It is outrageous that the very committee that is conducting an investigation into leaks—purportedly in the public interest—is itself leaking information and defaming cooperative witnesses like Mr. Schiller," he added.