Former Trump campaign manager Brad Parscale has blamed President-elect Joe Biden's election win on President Donald Trump's lack of "empathy" during the COVID-19 pandemic.
Parscale was replaced as Trump campaign manager by Bill Stepien in July and left the campaign entirely in late September. In a Fox News interview on Tuesday, he said the campaign's re-election plan went off course after he left, with results of the election being impacted by the contest becoming a referendum on Trump and his response to the virus.
"One or two percent, possibly, we lost of suburban families... Philly suburbs, Atlanta suburbs," Parscale said. "I think that goes to one thing, and I think it was the decision on COVID, to go for opening the economy versus public empathy. And I think a young family with a young child, who were scared to take them back to school wanted to see an empathic president and an empathetic Republican party."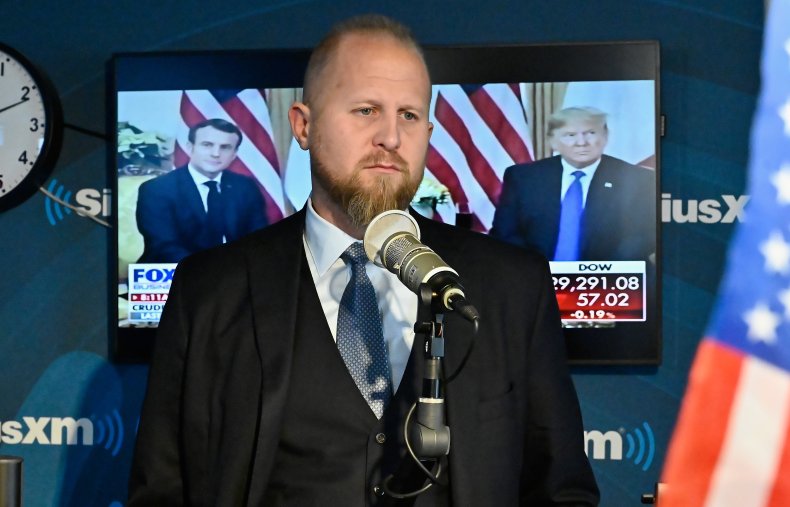 "I said this multiple times and he chose a different path," added Parscale. "I love him but we had a difference on this. I thought we should have public empathy. I think people were scared, I watched people walk around me... they just don't want to get COVID... I think if he would have been publicly empathetic, he would have won by a landslide."
Parscale added that he believes the president could still "pull off" a victory over Biden despite appearing to be the election's clear loser, while offering a muted defense of Trump's unsubstantiated claims that massive voter fraud might have stolen the election from him.
The former campaign manager did not provide specifics when pressed on how Trump could still "win" last month's election but said "you never know" before adding "I don't underestimate Rudy" in reference to Trump's personal lawyer Rudy Giuliani.
There is no credible evidence of the sort of massive fraud that could overturn the results of the election in even a single state. Biden won the presidency with a 306 to 232 Electoral College advantage over Trump, while also receiving 6.5 million more votes than the president nationally.
Multiple post-election legal challenges from the Trump campaign and allies of the president have failed in court. Attempts at executing the legally-questionable strategy of convincing GOP state legislators to ignore the choice of voters and appoint their own Electoral College electors loyal to Trump have also fallen short.
Parscale was the subject of a viral video days before leaving the Trump campaign, showing him being tackled by police who were responding to a call from this wife at their Florida home. Officers seized multiple weapons from the home and observed injuries to Parscale's wife, who explained that the injuries had been inflicted by Parscale before later issuing a statement retracting the explanation.
Newsweek reached out to the Trump campaign for comment.