Ex-Trump Fixer Michael Cohen's 'Truth Fund' to Pay for Lawyer Fees Falls Well Short of $500,000 Goal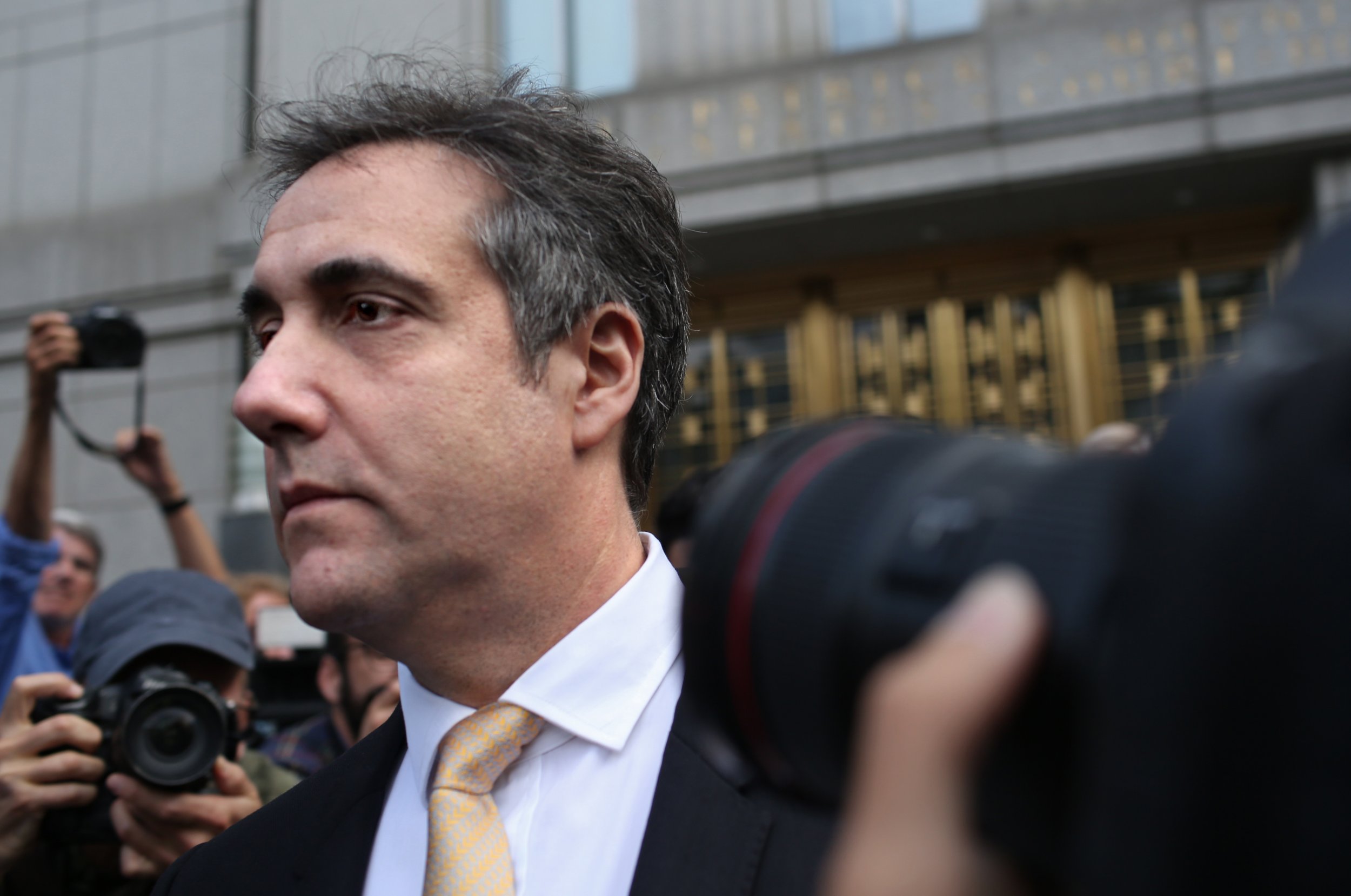 A fund to help pay for Michael Cohen's legal costs launched in August after he made a plea deal incriminating President Donald Trump in campaign finance violations is still well short of its $500,000 goal.
In the more than two months since it launched, 3,210 people have donated a total of $177,275 to the "Michael Cohen Truth Fund" page on GoFundMe.
Cohen, who was for many years Trump's fixer and personal attorney, pled guilty to multiple counts of tax evasion and bank fraud relating to his taxi companies.
He also admitted being directed by Trump to make payments to two women trying to sell their stories of extramarital affairs with the then-presidential candidate for the benefit of the election campaign. Trump denies the affairs.
One was a $150,000 hush payment to Karen McDougal, a former Playboy playmate, and the other a $130,000 payment to adult film actress Stormy Daniels, real name Stephanie Clifford.
This contradicted Trump's claim he had no knowledge of the payments until reports of their existence emerged in the media many months later.
It also contradicted Cohen and Trump's subsequent claim that the payments were unrelated to the campaign and therefore not contributions that needed to be declared formally.
Trump's lawyer Rudy Giuliani has admitted that Cohen was reimbursed by Trump for the $130,000 payment to Daniels.
But he said the payments were made over time as general expenses and that the president did not know what the money was specifically for.
According to the "Truth Fund" donation page: "On July 2, 2018, Michael Cohen declared his independence from Donald Trump and his commitment to tell the truth.
"On August 21, Michael Cohen made the decision to take legal responsibility and to continue his commitment to tell the truth.
"Michael decided to put his family and his country first. Now Michael needs your financial help.
"The Michael Cohen Truth Fund is a transparent trust account, with all donations going to help Michael Cohen and his family as he goes forward on his journey to tell the truth about Donald Trump."
Lanny Davis, the lawyer representing Cohen, did not immediately respond to a request for comment.
Cohen urged voters in the upcoming midterm elections to choose Democrats or face another two or six years of "craziness" with the Trump administration.
"Listen, here's my recommendation. Grab your family, grab your friends, grab your neighbors, and get to the poll, because if not, you are going to have another two or another six years of this craziness," Cohen, who recently re-registered as a Democrat after flipping on Trump, told CNN.
"So make sure you vote. All right?"