Ex-Trump Lawyer Michael Cohen Will Disclose 'What It's Like to Work for a Madman' to Congress, Associate Says: Report
President Donald Trump's longtime former lawyer Michael Cohen will reportedly provide a "chilling" testimony on what working for a "madman"—Trump—is like, in an open hearing before the House Oversight Committee next month.
"He's going to tell the story of what it's like to work for a madman, and why he did it for so long," a person close to Cohen told The Wall Street Journal in a report published Tuesday. "He's going to say things that will give you chills."
During his Capitol Hill hearing scheduled for February 7, Cohen apparently will share what it was like working for Trump and what led him to go from being one of the president's most loyal employees to implicating him in two federal crimes.
Cohen will likely be extremely limited on what he can say about special counsel Robert Mueller's investigation into possible collusion between the Trump campaign and Russia in the 2016 presidential election. That is to prevent his remarks from influencing Mueller's probe.
Cohen will likely also be restricted in regards to the Manhattan U.S. attorney's probe into hush payments he executed during the campaign to stop two women from going public about their alleged affairs with Trump. That probe led to Cohen pleading guilty to eight felonies in August and directly implicating Trump in the campaign finance law violations.
The upcoming hearing is expected to yield more comments from Cohen than his previous statements in federal court, which were short.
In September 2017, Cohen expressed his loyalty to Trump and talked about a time when former White House chief strategist Steve Bannon accused him of leaking information to the media.
"I'm thankful I sat on my hands that day. I'm the guy who stops the leaks. I'm the guy who protects the president and the family," Cohen told Vanity Fair. "I'm the guy who would take a bullet for the president."
Trump former fixer has since watched out more for himself. Cohen said he took the plea deal to lessen the pain on his family.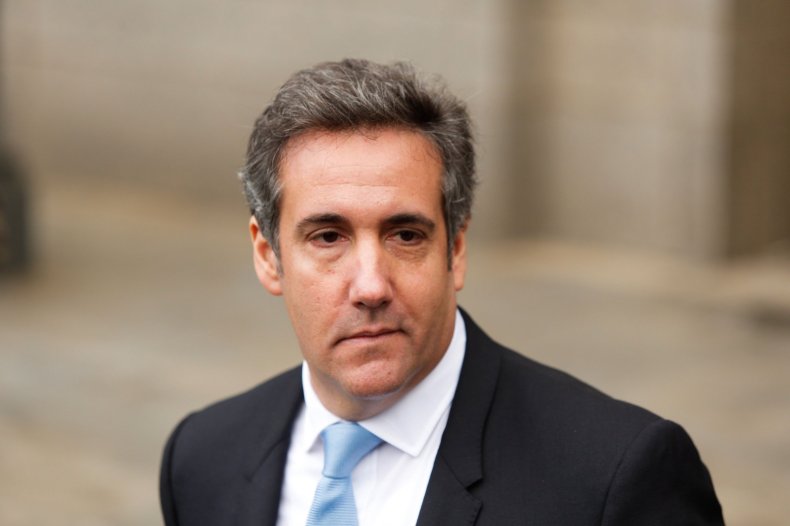 In December, Trump tweeted that Cohen pleaded guilty to two criminal charges "in order to embarrass the president and get a much reduced prison sentence."
Cohen replied on ABC that Trump's claim was "absolutely not true."
"I did not do it to embarrass the president," Cohen said. "Under no circumstances do I want to embarrass the President of the United States of America."
But Cohen also said that acknowledging what he did for Trump has given him "freedom."
"I will not be the villain of his story," Cohen said.