Ex-U.S. Intelligence Officials Working for Foreign Countries on Rise, Report Says
A recent report from the Associated Press has shown an increase in former U.S. Intelligence officials working for controversial foreign governments.
The extensive report claimed that Gulf countries are seeking ex-intelligence officers to contract work to. One officer, Kevin Chalker, is accused of spying on soccer officials and rival countries on behalf of the country of Qatar. Chalker allegedly accepted surveillance contract work from the country, which hoped to win the bid to host the 2022 FIFA World Cup.
The type of surveillance work enacted by the former CIA officer included "having someone pose as a photojournalist to keep tabs on a rival nation's bid and deploying a Facebook honeypot, in which someone posed online as an attractive woman, to get close to a target." Furthermore, he allegedly promised to help the country "maintain dominance" over its immigrant worker population, according to an internal document the AP obtained.
Chalker is far from the only former agent to take on such work. The report claimed that three former U.S. intelligence and military agents had admitted to providing hacking services for a company called DarkMatter. The UAE-based company was investigated in 2019 and accused of hacking phones and computers.
"This is a problem for U.S. national security," said Citizen Lab senior researcher John Scott-Railton. "It's a really dangerous thing when people who handle the most sensitive secrets of our country are thinking in the back of their mind, 'Man, I could really make a lot more money taking this technical knowledge that I've been trained in and putting it in the service of whoever will pay me.'"
Representatives from both Qatar and FIFA have not responded to requests for comment. Chalker denied the report's allegations in a statement. You can access the full report here.
For more reporting from The Associated Press, see below: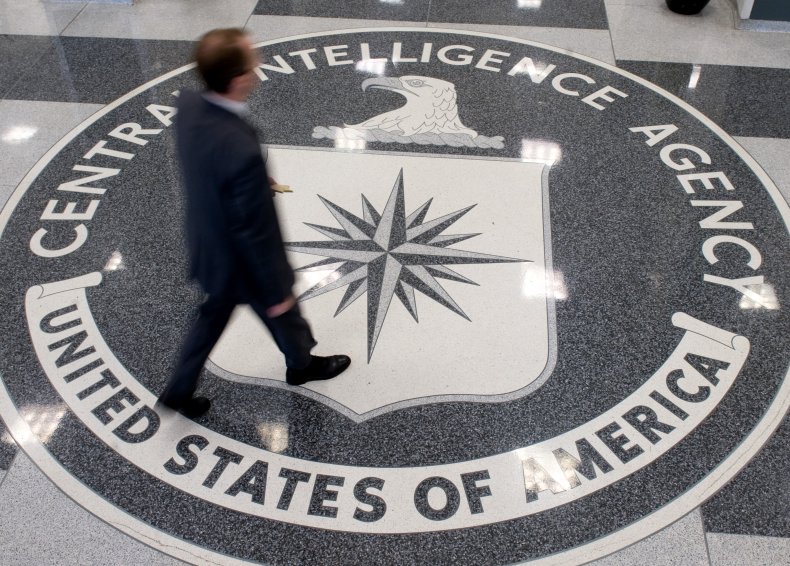 The AP's investigation is based on interviews with Chalker's former associates as well as contracts, invoices, emails, and a review of business documents.
Qatar—a country with a population of 2.8 million, of whom only 300,000 are citizens—is heavily reliant on foreign-born labor to build the stadiums and other infrastructure needed for the tournament.
Chalker opened an office in Doha and had a Qatari government email account.
Chalker declined requests for an interview or to answer detailed questions about his work for the Qatari government. He also claimed that some of the documents reviewed by the AP were forgeries.
Former associates said Chalker's companies have provided a variety of services to Qatar in addition to intelligence work. His company Global Risk Advisors bills itself as "an international strategic consultancy specializing in cybersecurity, military and law enforcement training, and intelligence-based advisory services" and its affiliates have won small contracts with the FBI for a rope-training course and tech consulting work for the Democratic National Committee.
Chalker worked at the CIA as an operations officer for about five years, according to former associates. Operations officers typically work undercover trying to recruit assets to spy on behalf of the United States. The CIA declined to comment and does not usually discuss its former officers.
Chalker's background in the CIA was attractive to Qatari officials, said former associates.
The private surveillance business has flourished in the last decade in the Persian Gulf as the region saw the rise of an information war using state-sponsored hacking operations that have coincided with the run-up to the World Cup.
Records showed Chalker sometimes subcontracted with Diligence, a well-known private investigative firm in London founded by former western intelligence officers.
Diligence conducted surveillance in 2010 on the U.S. bid team by having a fake photojournalist secretly report back on what was happening as FIFA officials toured stadiums in the U.S. and met with the officials from the country's bid team, a review of the records showed. Tasked with getting close to one unnamed individual, Diligence used a fake Facebook profile of an attractive young woman to communicate with the target, records showed.
The CIA sent a letter to former employees earlier this year warning of a "detrimental trend" of foreign governments hiring former intelligence officers "to build up their spying capabilities," according to a copy of the letter obtained by the AP and first reported by the New York Times.
"We ask that you protect yourself and the CIA by safeguarding the classified tradecraft that underpins your enterprise," wrote Sheetal Patel, the agency's assistant director for counterintelligence.
U.S. lawmakers to are taking notice. Congress is advancing legislation that would put new reporting requirements on former U.S. intelligence officers working overseas.
Congressman Tom Malinowski, a Democrat from New Jersey, said it was "absurd" that Qatar and the UAE had former U.S. officials working the front lines of their information war and said it's part of a broader problem about how influential those wealthy countries are in U.S. politics and policymaking.
"There's so much Gulf money flowing through Washington, D.C.," he said. "The amount of temptation there is immense, and it invariably entangles Americans in stuff we should not be entangled."