Ex-U.S. Marine Held on Spying Charges by Russia Was Duped Into Handling Classified Info, Lawyer Says
A U.S. man being held by authorities in Russia on espionage charges has been denied bail and must remain in custody while he awaits trial.
Paul Whelan, a former Marine, was arrested in Russia on December 28 and accused of stealing state secrets.
In a Tuesday court hearing in Moscow, Whelan's lawyer, Vladimir Zherebenkov, said that Whelan had been handed a memory stick containing classified information but that his client had believed it contained holiday pictures.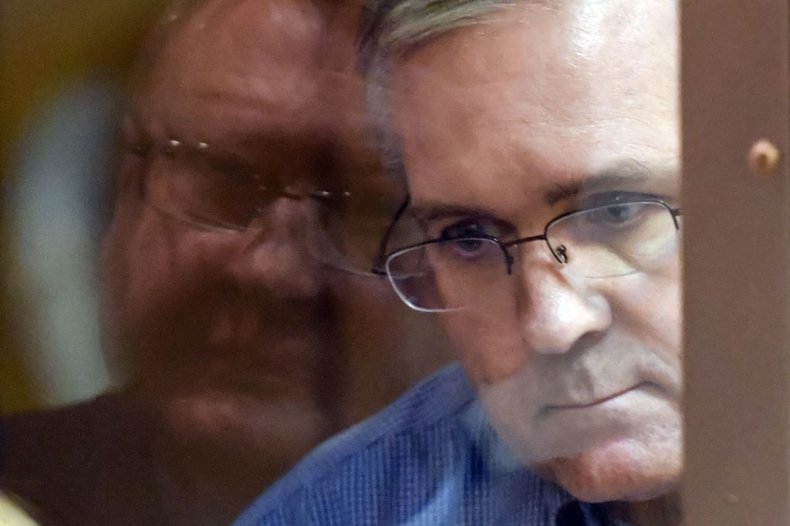 "Paul was actually meant to receive information from an individual that was not classified," Zherebenkov told reporters, according to Reuters. "These were cultural things, a trip to a cathedral, Paul's holiday...photographs. But as it turned out, [the thumb drive] contained classified information."
He said Whelan did not inspect the contents of the memory stick before his arrest and was not aware it contained classified information.
Whelan, who also has Canadian, Irish and U.K. citizenship, claims he is innocent. His family says he was in Moscow to attend a friend's wedding. He faces 10 to 20 years in prison if convicted.
In a statement to Russian media after the arrest, Russia's Federal Security Service said Whelan was caught "in an act of espionage." Russian Foreign Minister Sergey Lavrov claimed last week that Whelan was caught "red-handed" trying to recruit Russians to provide intelligence to the U.S.
Russian authorities have not released details of their charges against Whelan.
The American's arrest followed the detention of Russian Maria Butina by U.S. authorities. Butina has admitted to working as an unregistered foreign agent in the U.S. during the 2016 presidential election, when she sought access to high-powered Republican circles in Washington, D.C.
Lavrov last week denied that Russia was seeking a prisoner swap using Whelan.
At the time of his arrest, Whelan was working as head of global security for Michigan-based auto parts company BorgWarner. He served in the Marine Corps for 14 years and was discharged in 2008 for bad conduct after being accused of larceny.