Ex-U.S. Marine Paul Whelan Convicted of Espionage Awaits 'Swift' Spy Swap
The former U.S. marine convicted of spying against Russia will not appeal his 16-year sentence as he is awaiting news of a possible spy swap, according to his lawyer.
Paul Whelan's conviction followed his arrest in 2018 when Russian authorities accused him of having a USB drive containing state secrets. The case has further strained ties between Moscow and Washington.
Whelan, 50, said he was set up in a sting operation and had been handed the suspect flash drive by a Russian acquaintance.
He was convicted at Moscow City Court of receiving classified information and sentenced to 16 years of hard labor at a penal colony. U.S. Secretary of State Mike Pompeo slammed the judicial process, calling it "a secret trial, with secret evidence, and without appropriate allowances for defense witnesses."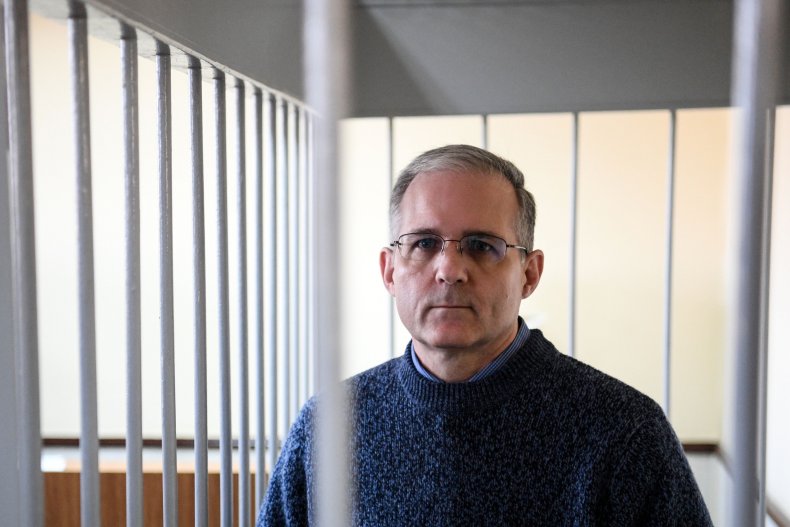 On Tuesday, his lawyer Vladimir Zherebenkov told RIA Novosti Whelan would not appeal his sentence as he does not believe it would be successful, describing the case as "politically motivated."
"Whelan will not appeal, he does not believe in Russian justice. Now the issue of his exchange is being decided," Zherebenkov said, adding that Whelan "does not want to waste time" and is "hoping for a swift swap."
Whelan's legal team said the Russian Foreign Intelligence Service was considering an exchange with either arms dealer Viktor Bout or Konstantin Yaroshenko, who are both serving sentences in the U.S.
For years, Russia has called for the release of Bout, nicknamed the "Merchant of Death," who was convicted in the U.S. of weapons smuggling. Yaroshenko is serving a 20-year prison sentence for conspiracy to smuggle cocaine into the U.S.
On June 17, the news agency Interfax cited an unnamed official as saying that the Russian pair were on the table in negotiations between Washington and Moscow, "but a final decision has not yet been made."
Last week, Whelan's brother, David, told Radio Free Europe in an emailed statement: "The Russian Federation has made it clear for many years that they want Mr. Bout and Mr. Yaroshenko, among others, returned.
"It is the Russian Federation's reflexive approach to make justice transactional. That doesn't mean anyone else wants their bargain."
In a statement to Newsweek, a U.S. State Department official said: "We have no higher priority than the safety and welfare of U.S. citizens abroad. We reiterate our serious concerns regarding the lack of evidence that was presented in Mr. Whelan's case.
"We also continue to monitor Mr. Whelan's case closely and to press for fair and humane treatment, regular visits by U.S. consular officials, and access to appropriate medical care."
This story has been updated to include a statement to Newsweek from the U.S. State Department.