Ex-Victoria's Secret Model Calls Out Brand for 'Performative Ally Ship'
Former Victoria's Secret model Bridget Malcolm has spoken out against the brand for its "performative allyship," five years after she walked the Victoria's Secret fashion show.
The Australian model shared her experience with the show on TikTok on June 27, and had gained over 2 million views from the clip. Captioning it, "too little, too late Victoria's Secret," she shared how underweight she was for the show.
"I found my bra from the 2016 Victoria's Secret fashion show. It is a size 30A, I am now a size 34B which is healthy for me," she wrote as she tried the bra on, showing how small it is for her body.
"Look how big it was on me, the sadness behind my eyes from the 2016 show breaks my heart," she added with images of herself at the show.
Malcolm further alleged that Victoria's Secret's now former chief marketing officer Ed Razek, rejected her for the 2017 show, saying that her "body did not look good enough." Razek left Victoria's Secret in 2019, a year after he faced backlash for publicly saying the show would never cast a transgender model.
"Victoria's Secret, your performative ally ship is a joke," wrote Malcolm, seemingly referring to the brand's recent endeavor to move away from its previous image. The "Angels" marketing campaign, which the brand became famous for with the likes of Gisele Bundchen and Heidi Klum, was left behind in favor of an attempt to implement a more inclusive brand.
Victoria's Secret recently employed a new team of inclusive figures, named the "VS Collective," including transgender model Valentina Sampaio, plus-size model Paloma Elsesser, footballer Megan Rapinoe and actress Priyanka Chopra. The annual fashion show was also canceled in 2019.
In a statement to Newsweek, Victoria's Secret said: "There is a new leadership team at Victoria's Secret who is fully committed to the continued transformation of the brand with a focus on creating an inclusive environment for our associates, customers and partners to celebrate, uplift and champion all women."
Malcolm has been outspoken in recent years about the issues she struggled with while working in the modeling industry, recently using her TikTok to tell her story. In 2018, she opened up about her eating disorder, which "destroyed" her digestive system, in a post on her website. In the post, and a recent TikTok video, she shared an anecdote of a celebrity nutritionist who encouraged her to consume only protein shakes and steamed vegetables. "Even for a normal girl, you are fat," they allegedly told the model.
"I was battling an eating disorder and chronic anxiety that would soon lead to a ruined digestive system, all because I thought I was doing what I had to do to succeed in the industry that I love," she said in a 2018 Harper's Bazaar article.
In another video, Malcolm recounted the time a photographer told her: "If you got skinnier you could become a [Victoria's Secret] Angel."
On the introduction of the "VS Collective," the company's CEO Martin Waters admitted to The New York Times that the brand was "slow to respond," when the "world was changing."
"We needed to stop being about what men want and to be about what women want," he added.
Newsweek contacted representatives for Bridget Malcolm for comment.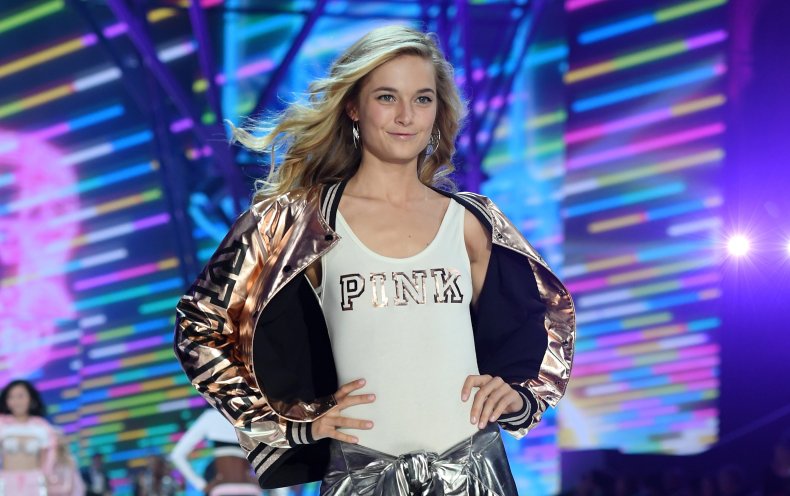 Update 7/2/21, 11:05 a.m. ET: This article was updated with a statement from Victoria's Secret.