Ex-Watergate Congressman Tells McConnell, GOP to Mess With Pelosi 'At Their Peril,' Says She Won't Settle for Fake Trial
As impeachment articles approved by the House await release to the Senate for their trial of President Donald J. Trump, Speaker Pelosi continues to shrug off criticism from Republican senators who have criticized the House's impeachment trial of President Trump.
"I never served with her, unfortunately," said former Congresswoman Elizabeth Holtzman to MSNBC, when asked to comment about Speaker Pelosi. "She is a strong-minded woman, very experienced, savvy and as she said don't mess with her. And they will at their peril. She will not be bamboozled into a fake, fraudulent trial."
"Here we have the leader of the Senate, Mitch McConnell saying 'I'm not an impartial juror.' You have to take [an] oath in the Senate impeachment trial saying you are going to do impartial to make sure the Senate trial is fair, nonpartisan and tries do impartial justice," she continued.
"Some of them don't believe in the Constitution," Speaker Pelosi said of the behavior of House Republicans during the trial in a Politico interview published Friday. "They didn't act upon it, they acted completely against it. They believe in Donald Trump."
Senate Majority Leader McConnell is among senate Republicans who have repeatedly told the media that they intend to vote against President Trump's impeachment when the trial commences. McConnell has also said he plans on working closely with the White House during the trial.
"There will be no difference between the president's position and our position as to how to handle this to the extent that we can," said McConnell during a recent appearance on Fox News, which has sparked accusations of partiality.
He and Senate Minority Leader Charles Schumer continue to work to set the rules of President Trump's upcoming Senate trial.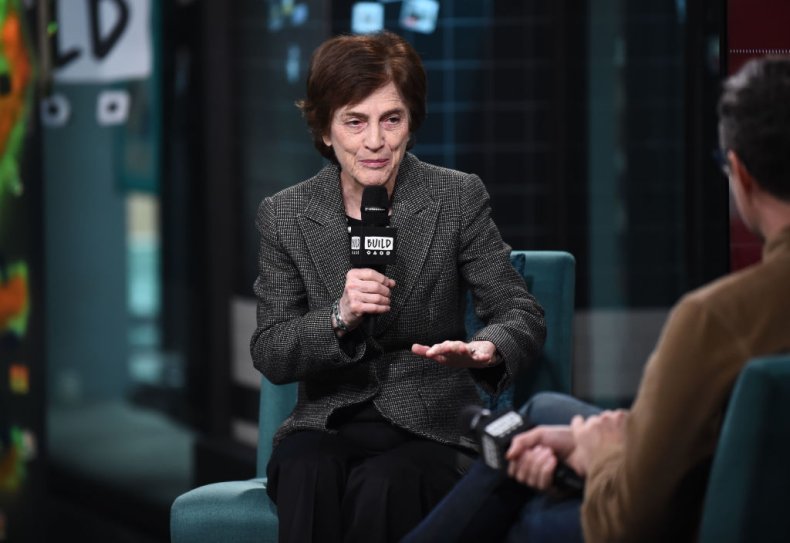 Witness testimony—who will testify, specifically, and which party may call which number of witnesses—has become an alleged stumbling block to the progression of the process leading to the president's upcoming trial. McConnell has reversed his position from last week, telling Fox and Friends he hasn't "ruled out" witness testimony after rejecting earlier requests for witness testimony.
Former Congresswoman Holtzman was one of several Judiciary Committee members who recommended three articles of impeachment against Richard Nixon in the midst of the Watergate trial. Ultimately, former President Nixon resigned before he could be impeached.
As a congresswoman, Holtzman helped to pass legislation to deport Nazi war criminals who had emigrated to America from the country in 1978.
She ran for a senate seat in 1980, and again in 1992, losing both times—and coming within 1 percent of victory during her 1980 run.
She is the author of the 2018 book The Case for Impeaching Trump.