Donald Trump Jr.'s Statement on Russian Lawyer Was Like a Fake Sick Note, Says Ex-Watergate Prosecutor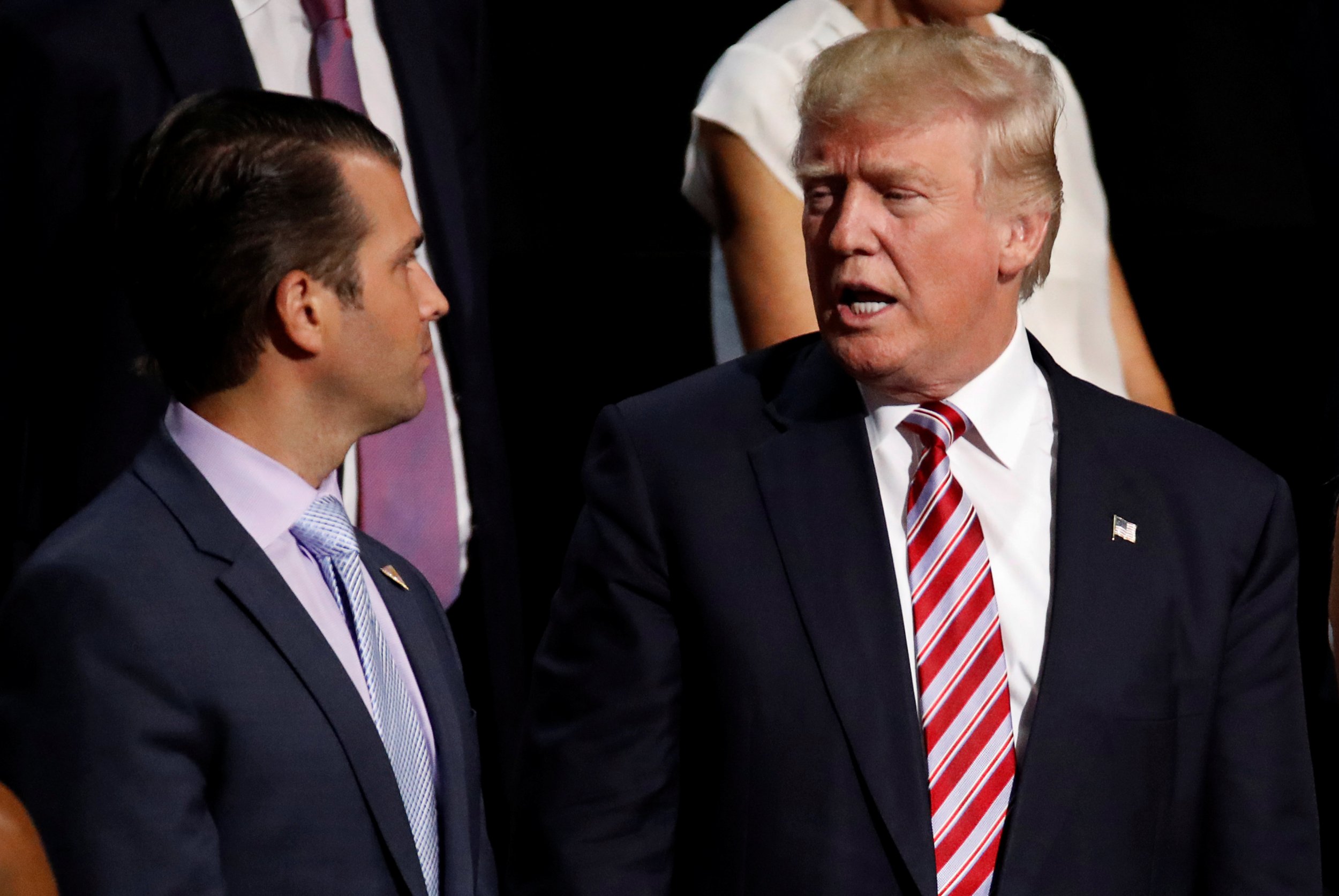 A former Watergate prosecutor is unimpressed with Donald Trump Jr.'s first statement on his meeting with a Kremlin-linked Russian lawyer, comparing it to "a fake sick note."
Jill Wine-Banks, who was the first female prosecutor to take part in the investigation, said in an interview with MSNBC that Trump appeared to be making excuses for his son after it emerged he had "weighed in" on his son's statement about the meeting with Natalia Veselnitskaya. Following his original statement that he met with Veselnitskaya to discuss Russian adoption, Trump Jr. later had to clarify and release emails showing that he had received emails suggesting the lawyer had information that would discredit Hillary Clinton, his father's presidential rival.
Wine-Banks said Trump was: "acting in totally reckless disregard of the truth or he deliberately lied by knowing the truth."
The former prosecutor told the news station her mother used to refuse to issue her sick notes when she was a child pretending to be sick, adding: "I think this is the same thing."
"The president is writing for his son, making an excuse that isn't true and if my mother had been his mother, that wouldn't have happened," she added.
Wine-Banks is not the only Watergate veteran to weigh-in on the Russia probe, with three former Watergate insiders telling The Daily Beast on Monday that the latest developments in the case appeared to be "history repeating itself."
Speaking to the publication about the possibility of Trump opting to fire Attorney General Jeff Sessions and replace him with someone who would in turn dismiss special counsel Robert Mueller, John Dean, who worked as Richard Nixon's counsel during Watergate, told the website that doing so would be the president's downfall.
"They can't just cook up a PR campaign. It's like the Muslim ban," Dean told the publication in a July 31 interview.
"You just can't do it and pretend there's cause. The courts could come in and play havoc with Trump. It's amazing the institutions are working exactly the way they should. It's a pleasant surprise," he added.