Ex-White House Aide Sues Trump for Improperly Going After Him Over Tell-All Book
Former White House aide Cliff Sims is suing President Donald Trump for improperly going after him over his new book about the Trump administration.
After Sims—the former director of White House message strategy and special assistant to the president—published a tell-all memoir about the Trump administration titled Team of Vipers: My 500 Extraordinary Days in the Trump White House last month, the president's campaign organization filed an arbitration claim accusing him of violating the terms of a nondisclosure agreement he signed during the 2016 presidential race.
In his lawsuit, filed in a federal court in Washington D.C. on Monday, Sims slaimed that Trump used his campaign organization as a "private surrogate" for the federal government to restrict his First Amendment rights, reported The New York Times.
In the lawsuit Sims claimed that he didn't remember whether he signed a nondisclosure agreement when he began to work for Trump and alleged that the president sought "to impose civil liability against Sims through the application of NDAs that apply to information Mr. Sims learned solely during his federal service."
Sims also alleged that Trump appeared to have been enforcing nondisclosure agreements arbitrarily. The lawsuit claimed that the president attempted to enforce a nondisclosure agreement with former White House aide Omarosa Manigault Newman after she released a tell-all book about her experiences while serving in the Trump administration but didn't do so when former White House press secretary Sean Spicer published his book.
"The Trump campaign's demand for arbitration is nothing but a subterfuge for the actions of the [federal government]," the suit claimed, according to The Times, and was "undertaken under express authorization and instruction, and certainly with the blessing of, President Trump."
It added: "These actions sufficiently and constructively qualify as state action for purposes of First Amendment jurisdictional authority."
When Sims's book was released last month, Trump tried to discredit it by claiming that he "hardly knew" the former White House aide. "A low level staffer that I hardly knew named Cliff Sims wrote yet another boring book based on made up stories and fiction," the president tweeted. "He pretended to be an insider when in fact he was nothing more than a gofer. He signed a non-disclosure agreement. He is a mess!"
Shortly after, Sims fired back at the president, disproving his comments with multiple photos posted to social media that showed him and Trump during their time together at the White House.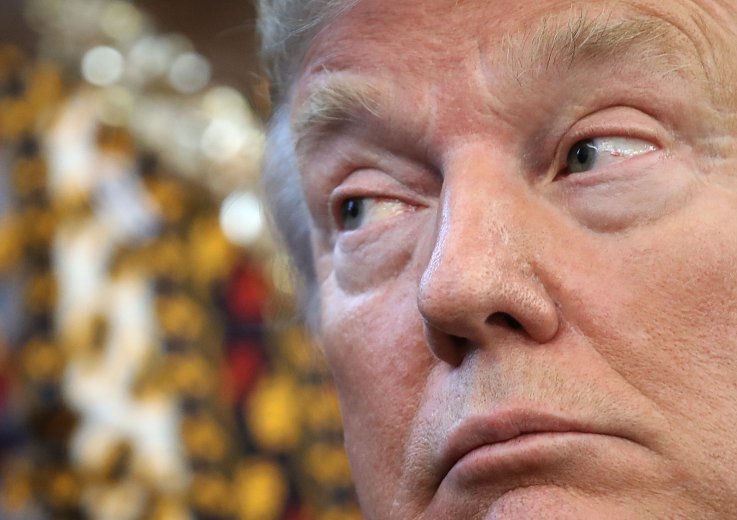 Ex-White House Aide Sues Trump for Improperly Going After Him Over Tell-All Book | U.S.