Ex-White House Ethics Chief Shreds Trump: 'Disintegration Of This Administration is Accelerating'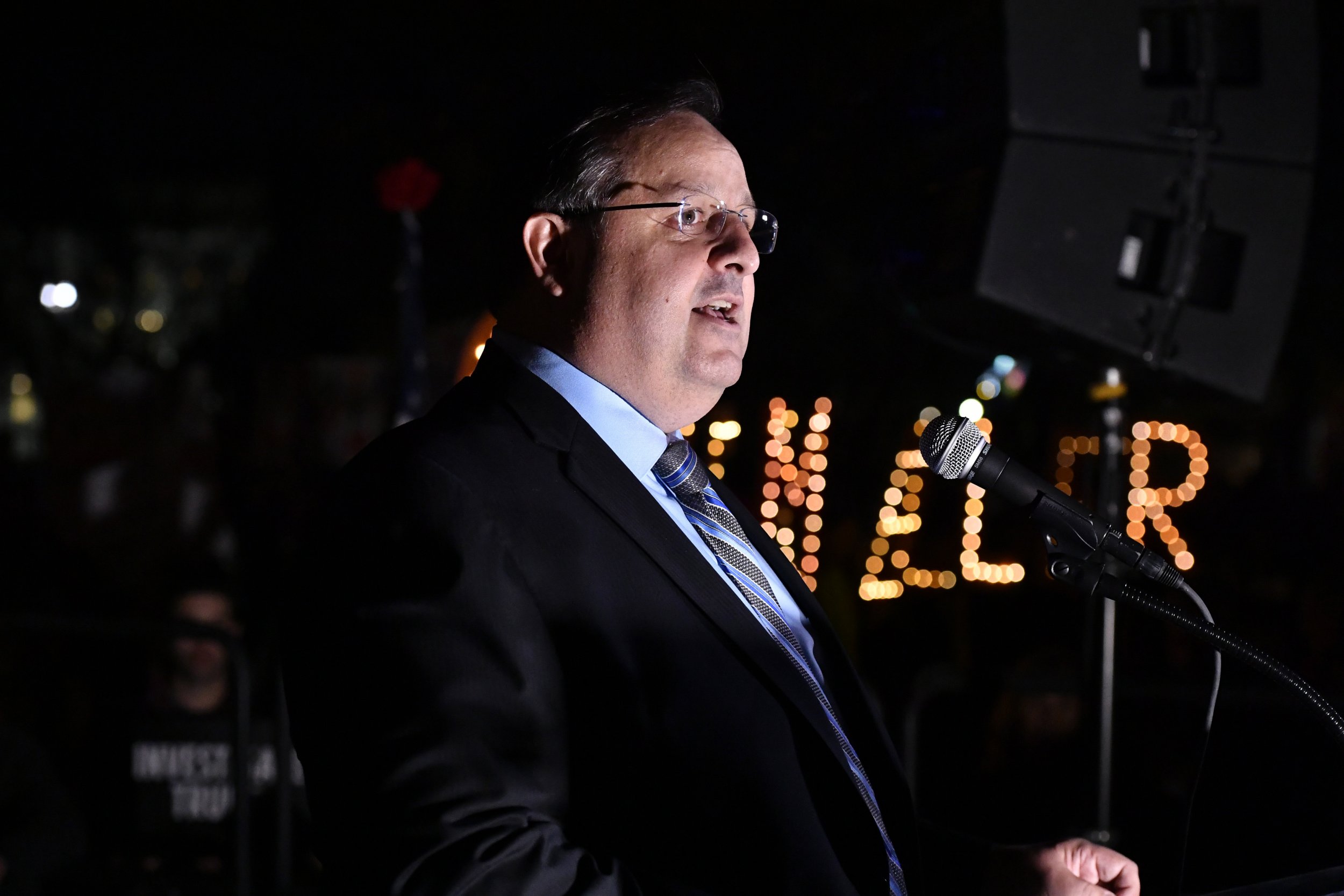 A former White House ethics chief blasted President Donald Trump this morning, saying "the disintegration of this administration is accelerating."
American attorney Walter Shaub took to Twitter on Sunday to warn citizens "if you think this week was crazy, you haven't seen anything yet," after a turbulent week for the Trump administration that involved the resignation of James Mattis, swirling scandals and a partial government shutdown.
"The disintegration of this administration is accelerating," Shuab tweeted. "This was inevitable from the day he refused to divest his conflicting interests & confirmed that his presidency would have nothing to do with public service. If you think this week was crazy, you haven't seen anything yet."
Earlier this week, James Mattis resigned from his post as defense secretary a day after Trump declared "we defeated ISIS" and said he was pulling all the 2,000 U.S. troops out of Syria. Mattis' resignation letter was widely interpreted as rebuke against the president's foreign policy strategy.
"My view on treating allies with respect and also being clear-eyed about both malign actors and strategic competitors are strongly held and informed by over four decades of immersion on these issues," Mattis, a former U.S. Marine Corps general, wrote. "We must do everything possible to advance an international order that is most conducive to our security, prosperity and values, and we are strengthened in this effort by the solidarity of our alliances."
The defense secretary also suggested his values did not line-up with Trump's. "Because you have the right to a defense secretary whose views are better aligned with yours on these and other subjects, I believe it is right for me to step down from this position," he added.
In addition to mounting investigations consuming the president—which have already taken down his former National Security Adviser, his former personal lawyer and his campaign chairman—lawmakers were unable to reach an agreement on a budget to fund the government which resulted in a partial shutdown on Friday.