Ex-Wife of Abu Bakr al-Baghdadi Says ISIS Leader Was 'Normal Family Man'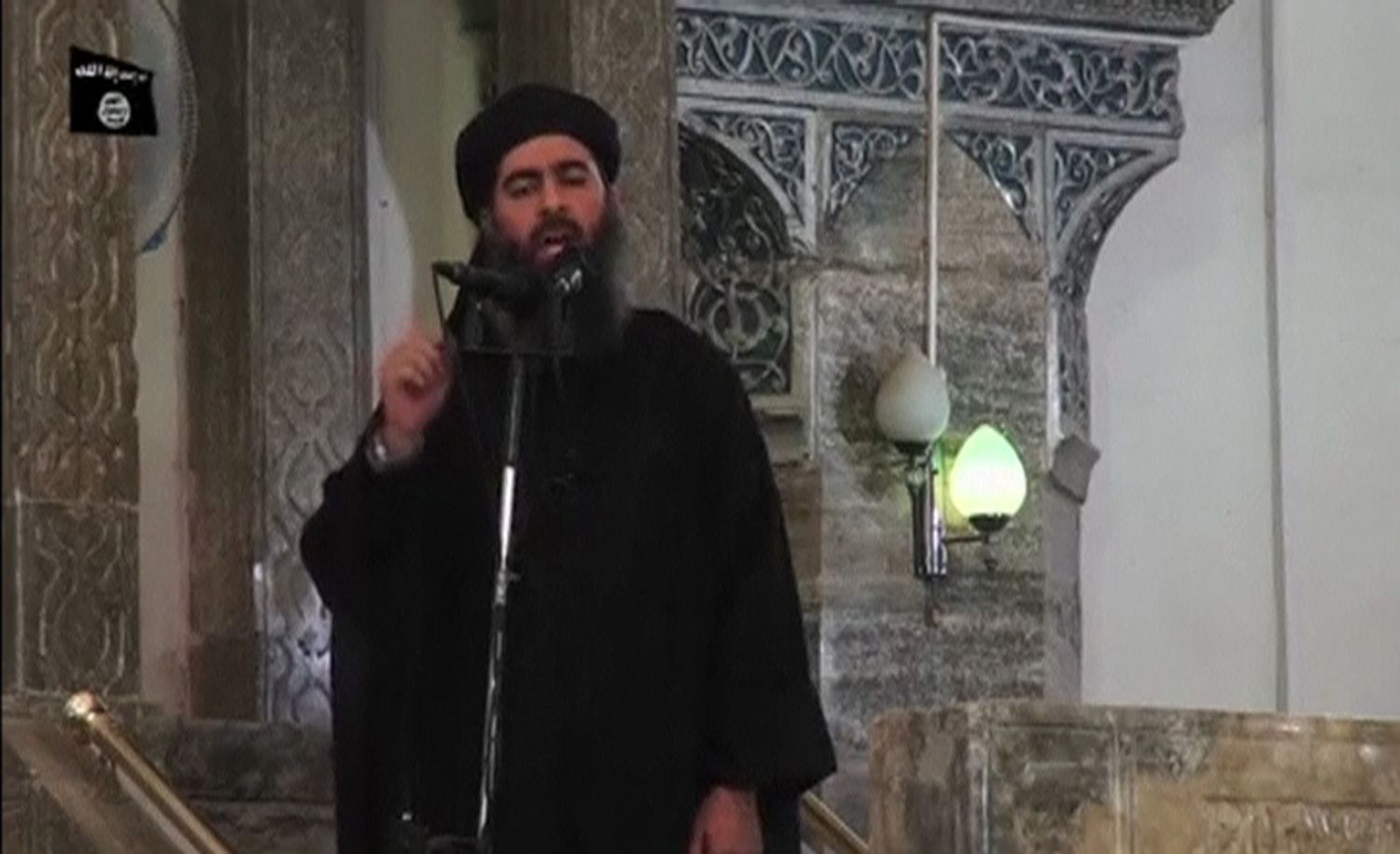 The ex-wife of the most-wanted man in the world, leader of the Islamic State militant group (ISIS) Abu Bakr al-Baghdadi, has spoken about her former husband for the first time, calling him a "family man."
Saja al-Dulaimi, giving her first interview since the Lebanese government released her from prison as part of a swap with an al-Qaeda affiliate in December 2015, told the Swedish daily newspaper Expressen on Thursday how she was married off to the caliph responsible for the Paris and Brussels attacks and how, before his rise to the ISIS leadership, he was a "normal person who was a university lecturer."
Dulaimi, 28, shares a daughter with Baghdadi and spoke of Baghdadi's fatherly nature in the interview, conducted in a secret location near the Syrian and Lebanese borders.
"He was great. He was the children's ideal father," she said. "The way he was with children… he was a teacher—you know how teachers are. He knew how to deal with children, better than how to deal with the mother."
But, she also spoke of her fears for her daughter's future and safety now that Baghdadi has become the most notorious extremist in the world . "I'm scared of everyone; that's what's happened," she said. "She's the one who now… suffers. She has the entire world's disaster upon her shoulders."
During her marriage to Baghdadi, which ended seven years ago, she shared him with a second wife but ran away when she became pregnant with his child as she did not love him. "I wasn't happy. The fact that I got out is proof of that," she said.
Baghdadi continued to try and win her back, but Dulaimi said that she had "already made" her mind up, meaning that they last spoke to each other in 2009, before he became the leader of the Islamic State in Iraq (ISI), the earlier Iraqi jihadi group that morphed into ISIS in 2014 during the Syrian civil war.
Lebanese authorities arrested Dulaimi in December 2014 as she tried to cross into the country from Syria. "Where is my guilt if I was married to him in 2008? We're divorced now. I was the one who left him, not the other way around. I'm a woman who's been through a lot and had to suffer in prison," she said.
She now wishes to make a life for herself and her daughter in Europe, but did not specify a particular country. It is unclear if she would be permitted entry into the European Union given her past relations with Baghdadi.
"Now I want to settle down. I want to live in a European country, not an Arab country. I want my children to live and get an education," she said.
"Even if her mother was married to Abu Bakr al-Baghdadi, a terrorist... what is the child guilty of there?" she asks. "I'm branded a terrorist, but I'm far from all that."