Ex-Youth Football Coach Gets 45 Years For Recording His Sexual Abuse of 3 Minors
Former Norwell, Massachusetts, youth football coach Derek Sheehan was sentenced Tuesday to 45 years in prison for sexually abusing children and recording it on video, federal prosecutors say.
According to a statement from U.S. Attorney for Massachusetts Nathaniel R. Mendell, 51-year-old Sheehan pleaded guilty on July 20 to three counts of sexual exploitation of children.
The Associated Press reported that Sheehan's victims were between the ages of 11 and 12. The case was a part of Project Safe Childhood, a U.S. Justice Department initiative launched in 2006 with the aim to combat child exploitation and abuse.
Sheehan's actions came to light in June 2018 when one of his victims came forward. A search of his Norwell, Massachusetts, home followed on August 17, 2018. Police found electronic devices containing child pornography. After further analysis of the devices, they found video evidence of Sheehan sexually abusing three minors between 2017 and 2018.
In a statement from the Justice Department, Mendell said Sheehan used his position as a youth coach to prey on vulnerable children.
"He manipulated and sexually exploited them for months, and for that he will spend the rest of his life behind bars," Mendell said. "There are few crimes deserving of a life sentence, and this is one of them. We do all we can to protect our children and ensure their safety, as this case shows."
For more reporting from the Associated Press, see below.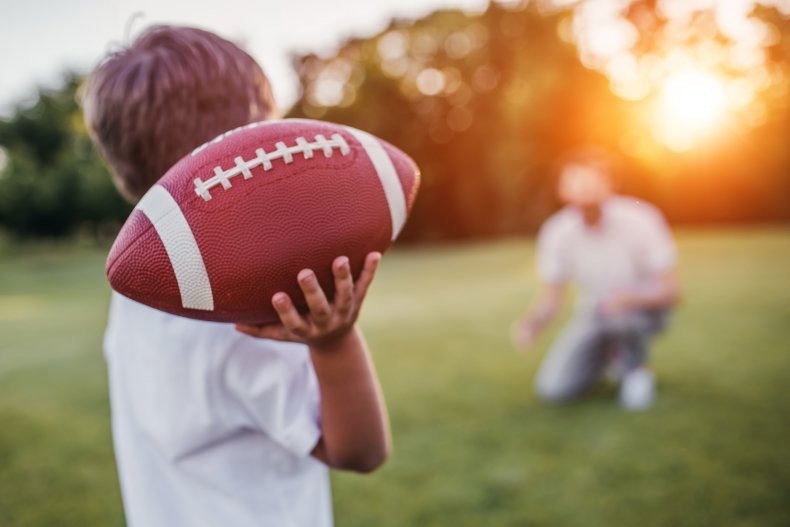 "Adults who use their access to children for their own sexual gratification, like former football coach Derek Sheehan did, are both a danger and a disgrace," Joseph Bonavolonta, special agent in charge of the FBI's Boston office said in a statement. "What Derek Sheehan did is absolutely horrific, and the impact on his victims is immeasurable."
The investigation started in June 2018 when a minor went to local police to report sexual abuse by Sheehan.
A court-authorized search of his home in August 2018 resulted in the seizure of electronic devices that contained child pornography, prosecutors said. Video evidence showed Sheehan sexually abusing three victims who were either 11 or 12 years old at the time while they slept at his home on various dates.
According to an FBI affidavit in the case, the video appears to have been recorded by a camera positioned on metal shelving near where the abuse occurred. At least one victim was a friend of Sheehan's son and was on the football team coached by Sheehan, according to the affidavit.