Exclusive: About a Third of Swing State Voters Want Crypto as Legal Payment in Their State
Roughly a third of voters in swing states said they would want cryptocurrency to be a legal form of payment in their state, an exclusive Newsweek poll conducted by London-based polling firm Redfield & Wilton Strategies showed.
Ranging from 28 percent in Arizona to 37 percent in both Texas and Wisconsin, voters said they would vote 'yes' to a ballot measure that would make cryptocurrency legal in the next election.
The poll also surveyed voters from California, Florida, Georgia, North Carolina, Ohio, Pennsylvania and Virginia.
When informed that Wyoming has introduced crypto-friendly legislation, results ranging from 25 percent of voters in Arizona to 42 percent in Texas said they would support a similar bill in their state.
In hopes of encouraging investments, attracting residents and creating jobs, Wyoming passed laws that exempt cryptocurrency transactions from transmitter regulations and make transactions free of state taxes.
Most voters who own cryptocurrencies cited prospect of high returns and personal interest as the top reasons for their investments.
While there was some support for the U.S. to create a national cryptocurrency pegged to the value of the U.S. dollar, the majority of voters said they would oppose the idea.
The highest opposition among a national cryptocurrency was in Arizona, with 40 percent of voters signaling opposition. Georgia was the only state where voters seemed divided, with 27 percent saying they would oppose a national cryptocurrency and 27 percent saying they would support it.
Throughout the poll, roughly a quarter of voters that responded repeatedly expressed indifference, saying they wouldn't know their stance or wouldn't support or oppose making cryptocurrency legal either federally or statewide.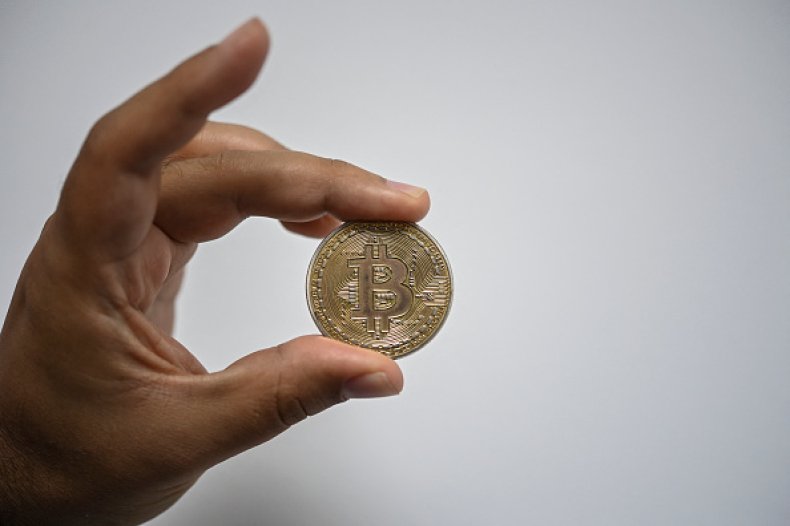 Greater education surrounding cryptocurrency could potentially sway voters to invest. Roughly 6 in 10 voters who don't own cryptocurrency said their main reason for their decision was because they don't know enough about cryptocurrency.
Most voters also seem to have only heard or read about Bitcoin.
When asked about other cryptocurrencies like Ethereum, Tether or Doge, more than 60 percent of voters across all 10 states said they had never heard of the digital currencies before. Even among voters who knew about Bitcoin, approximately half said they only knew "a little bit" and less than a quarter saying they knew "a lot."
While voters may still need more knowledge about investing in cryptocurrencies, very few voters, ranging from 8 percent in Florida and 14 percent in Georgia, said they had not heard of cryptocurrencies prior to the poll.
Louisa Idel, head of insights at Redfield & Wilton, suggested that politicians could entice voters by campaigning in support of cryptocurrencies.
"If a party wants to catch these receptive voters, it should act swiftly—not only to beat the other party to the punch but also to preempt legislation that would prove difficult to reverse if enacted," Idel said.
The poll surveyed over 9,700 eligible voters between August 20 to 22 in California and 20 to 24 in the other nine states.