Exclusive: Alan Kurdi's Grandfather Begs World to 'End Madness' of Syrian War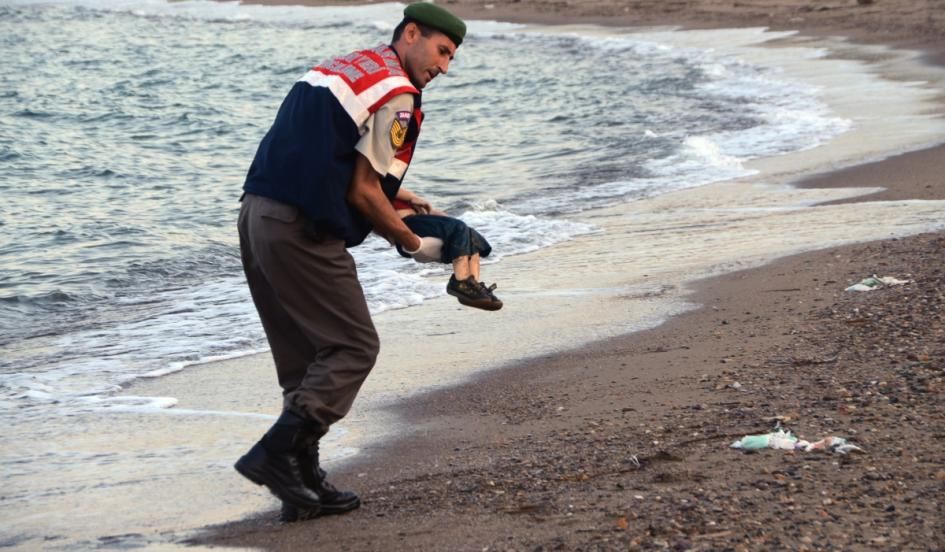 A year after the image of three-year-old Alan Kurdi lying lifeless on a Turkish beach pushed the Syrian refugee crisis to the top of the international agenda, his grandfather makes an emotional plea for world leaders to end the war in Syria.
In an exclusive interview with Newsweek, Sexo Seno Kurdi, speaking by phone from the northern Syrian Kurdish city of Kobane—from which Alan, his mother Rehan, father Abdullah and brother Galip fled two years ago—discusses his year of heartache since his daughter and grandchildren died at sea. On the eve of the anniversary of the family's attempt to reach the Greek island of Kos from the Turkish coastal resort of Bodrum, Kurdi talks about coping with his loss.
"My last wish and words to my daughter was not to leave for Europe, I still say that to her in my mind. 'Don't go, don't go.' But they did go. And now they are back, buried," he says, in an interview conducted in the Kurdish language of Kurmanji by local doctor Dorpec Kobane and facilitated by Nuri Kino, the director and founder of Middle Eastern advocacy group A Demand for Action.
"My message to EU and other world leaders, I beg you to end this madness, this war has to end," says the grandfather. "The reason why my daughter and her children drowned is that they had to flee, ISIS attacked and the invasion of Kobane was a hell. Where is the humanity?"
Sexo speaks about the trauma that the loss has caused him. His grandchildren and daughter are now buried alongside victims of the Islamic State militant group (ISIS) in Kobane's "martyrs' graveyard" and their proximity to him leaves them at the front of his thinking every day.
"It's been a very, very difficult year. I cannot forget my family, Alan, his brother and my daughter, their mother, they are always on my mind," he says. "In the middle of the night, I search for them just to find out it's a dream and wake up to the bad reality."
Sexo speaks of his plans for the anniversary of their deaths. He will spend part of his day at the grave on Friday, and part with children who have also lost their parents.
"When I go to the graveyard, I pray for our martyrs but also always for my daughter and her children. I, of course, water the flowers and clean the grave. Tomorrow is a very special day, I will visit the grave," he says.
"It's also the day where we visit our martyrs' children, orphans or those that lost one parent," he continues. "We usually give them food and comfort them. So tomorrow is double. To help the orphans is also therapy for me, they are all my grandchildren."
The tragedy in the Aegean Sea saw the boat capsize just five minutes into the journey, taking the lives of the family, who were wearing fake life vests, and four others on board the cramped vessel. The children's father, Abdullah, was the only family member to survive and, after briefly returning to Kobane and with the plan to stay and fight for the city, moved to the Iraqi Kurdistan city of Erbil.
Alan's father has appeared in the media around the anniversary of his family's deaths to also call for the EU and the world to do more to solve the refugee crisis; however, Sexo says that he has lost contact with his son-in-law and does not have knowledge of his whereabouts.
"Abdullah disappeared 40 days after he buried his wife and children. I don't know where he is, I heard that he might be in Turkey," he says. "We are not in touch. We used to talk a lot before the disaster that happened to our family."
In the aftermath of the tragedy last year, Sexo revealed to Newsweek that just months after the family had fled to Turkey from Kobane, ISIS killed 11 of the family's relatives in the same city in June 2015, highlighting their need to escape. "The reason why my daughter could not come back or dared to come back to Kobane, if you recall, was that many of my family members were martyred," he says now.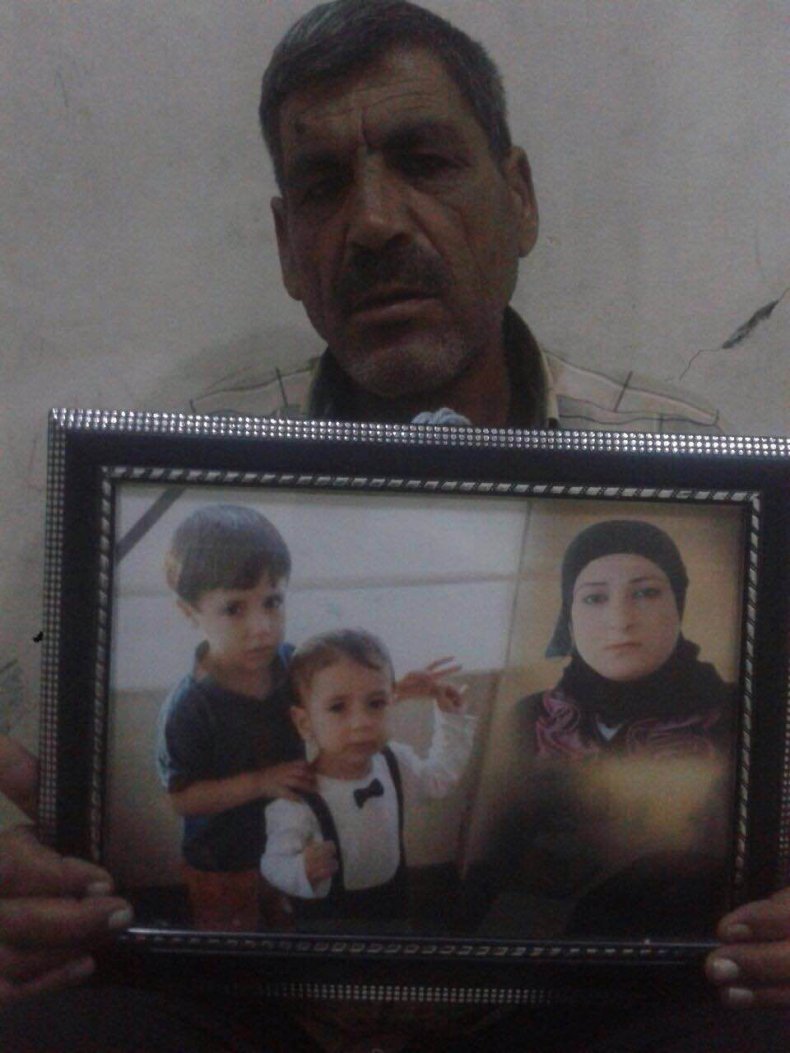 The ISIS threat that minorities face across the Middle East has been the cause of numerous deaths, and continues to be an issue for Kurds in Syria, says Kino.
"Kobane remains a symbol of the struggle for Kurds and the massive migration crisis that came after Alan was found on that beach. ISIS attacks against the Kurds are the cause of the Kurdi family's plight, but let's not forget that the terrorist group has also forced other minority groups to flee their homelands," he says.
"These minorities are facing a genocide, including the Christian Assyrians, also known as Chaldeans and Syriacs. In Syria, 50 percent have either fled the country or are internally displaced . They have lost hope in a solution for them," Kino adds.
Kurdish militiamen, fighting for a semi-autonomous region known locally as Rojava that would welcome such minority groups, successfully defended Kobane from the ISIS assault in June last year. However, the threat of the radical Islamist group, as well as the movement of Turkish-backed Syrian rebels across the border last month, means that the city is still not safe for many to return to and every adult civilian who has stayed to fight is in possession of a weapon.
"We have so many martyrs, this city is a place of so much sorrow, but it's also a place of love and struggle," Kurdi says. "All in all Kobane is in a better condition and the people and the city will slowly come back to normal. Though, we are aware they [ISIS] may try to attack us again and we are always ready for that."
While his son-in-law has understandably sought the safer climes of Erbil after his loss, Sexo remains in the city, pledging to remain near his daughter and grandchildren's graves and protect this Kurdish bastion in northern Syria. "I will never leave Kobane; I will fight to the very last."