Exclusive: Aylan Kurdi's Mother Revealed Family's Destination Was Germany In Final Phone Call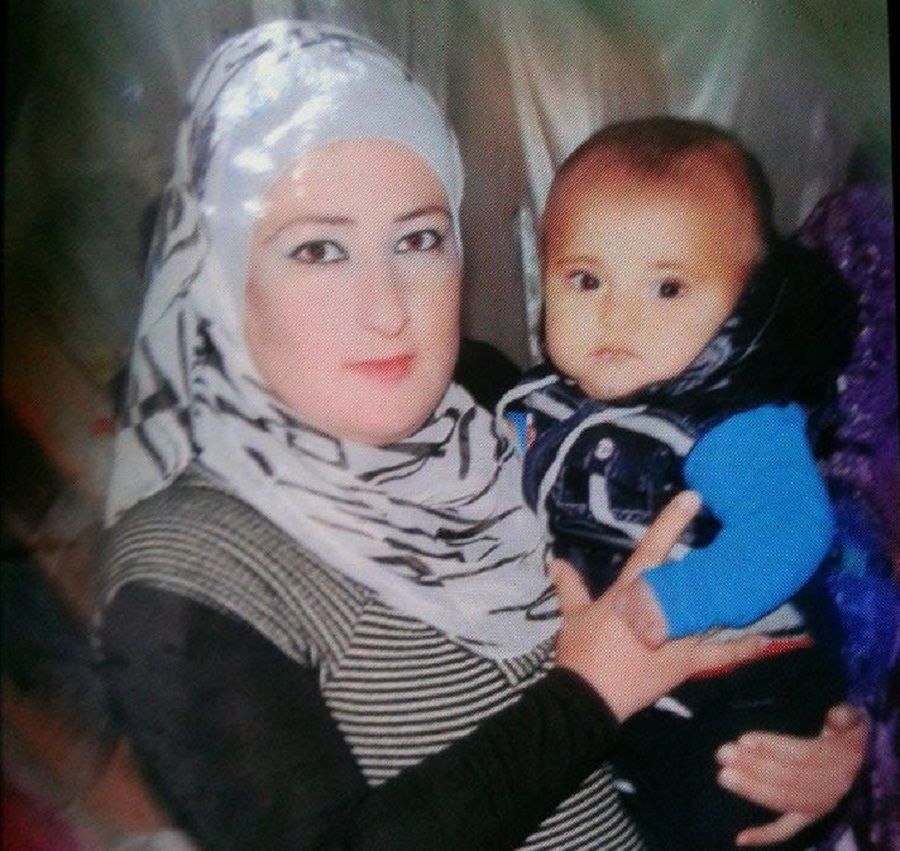 The Syrian mother who died at sea with her two sons attempting to reach the Greek mainland earlier this week revealed that the family's final destination was Germany in a heartbreaking final phone-call a day before their tragic deaths, her father told Newsweek in an exclusive interview late Thursday.
Sexo Seno Kurdi, the grandfather of Aylan and Galip Kurdi, the brothers photographed washed up on a Turkish beach on Wednesday, said that after his conversation with his daughter, Rehan, who dreamed of a new life in Europe, the next call he would receive would be to deliver the horrifying news that she was dead at sea.
"The day before she drowned she talked to me and said that their end destination was Germany and that they would take the boat either in the morning or the day after," says Kurdi, speaking from his house in Kobani, Syria. "The next telephone call was about how they had drowned. My daughter had drowned, she jumped after her children."
Relatives of the Kurdi family have said that they were attempting to flee to relatives in Canada as their application to emigrate to Canada had been rejected by the Canadian government. However, Ottawa denied late Thursday that it had received any citizenship application from the father Abdullah Kurdi, who survived the failed attempt to reach the Greek island of Kos from the Turkish port city of Bodrum.
Regardless of the presence of a citizenship application, it appears as if the Kurdi family were attempting to make their way to Greece to move on to Germany, where thousands of Syrian refugees have successfully arrived from the war-torn country.
Abdullah moved to the Syrian capital, Damascus, to work as a hairdresser with the family but they returned to Kobani four years ago near the onset of the Syrian civil war. They stayed in Kobani for three years and fled to Turkey when the Islamic State [ISIS] began their assault on the city. In Turkey, the family lived in Istanbul for a year where they could not find regular work, had little money and yearned for better living standards which pushed them to looking for a better life in Europe, according to Kino.
The circumstances under which the Kurdi family felt they had to flee to the safe shores of Europe became even clearer as the Syrian brothers' grandfather revealed that 11 of the family's relatives had been slaughtered at the hands of ISIS in the Kurdish-Syrian city of Kobane in June, just months after the mother, father and two boys had fled to Turkey.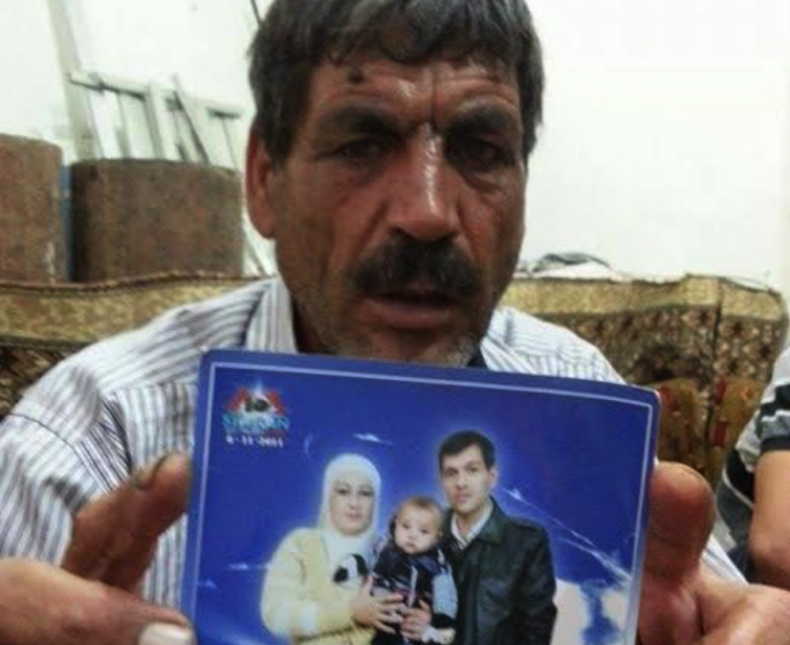 "Only a few months ago we lost 11 family members and now this. Now my daughter and grandchildren are also fallen martyrs for Kobani," says Kurdi in the Kurdish language of Kurmanji, in an interview conducted by local doctor Dorpec Kobane and facilitated by Nuri Kino, the director and founder of the Middle Eastern advocacy group A Demand for Action.
Adnan Hassan, the cousin of both Abdullah and Rehan Kurdi, condemned the world for turning its back on Syrian refugees in another exclusive interview in the Syrian city.
"Do we deserve to have our children picked up from beach shores because their parents panicked and wanted to save their children, save them from terrorism, from kidnappings, from being slaughtered?" he asks. "How long will they let our children either be killed by terrorists or drown trying to escape?"
ISIS launched an assault on Kobani almost a year ago, an offensive which was successfully defended against by Kurdish militiamen. But the ultra-conservative terror group returned to attack the city in June this year, killing hundreds of civilians. Eleven were close relatives of the Kurdi family, some shot in their homes, according to Kino.
Those killed included Aylan and Galip's 60-year-old great aunt, Meryem; their parents' 22-year-old cousin Gulistan; their parents' 25-year-old cousin, Rudi; his 25-year-old wife, Pervin; their parents' 35-year-old cousin, Ahmed; and his wife Rihana, 30.
"For more than a year, we have begged the United Nations, the European Union and Washington D.C. for safe havens, in the Nineveh Plains in Iraq and also in Kobani and Hassakah. World leaders did not listen," bemoans Kino, who called for solutions to stop the deaths of refugees such as the Kurdi family. "Now, the water between Turkey and Greece is full of dead bodies because of the lack of military, humanitarian and political support. This needs to end now."
For Abdullah and the remaining Kurdi family members in Kobani, the coming days will be filled with mourning and remembrance. While the bodies of Aylan, Galip and Rehan have not yet been released by Turkish authorities, Abdullah is set to return to their hometown where a memorial is to be held today, according to Kino's sources in the city. Thousands are expected to take part in a parade of the bodies of the "martyrs" through the war-weary city when they are finally released.