Exclusive: Why One of Vladimir Putin's Biggest Critics Is Banned From U.S.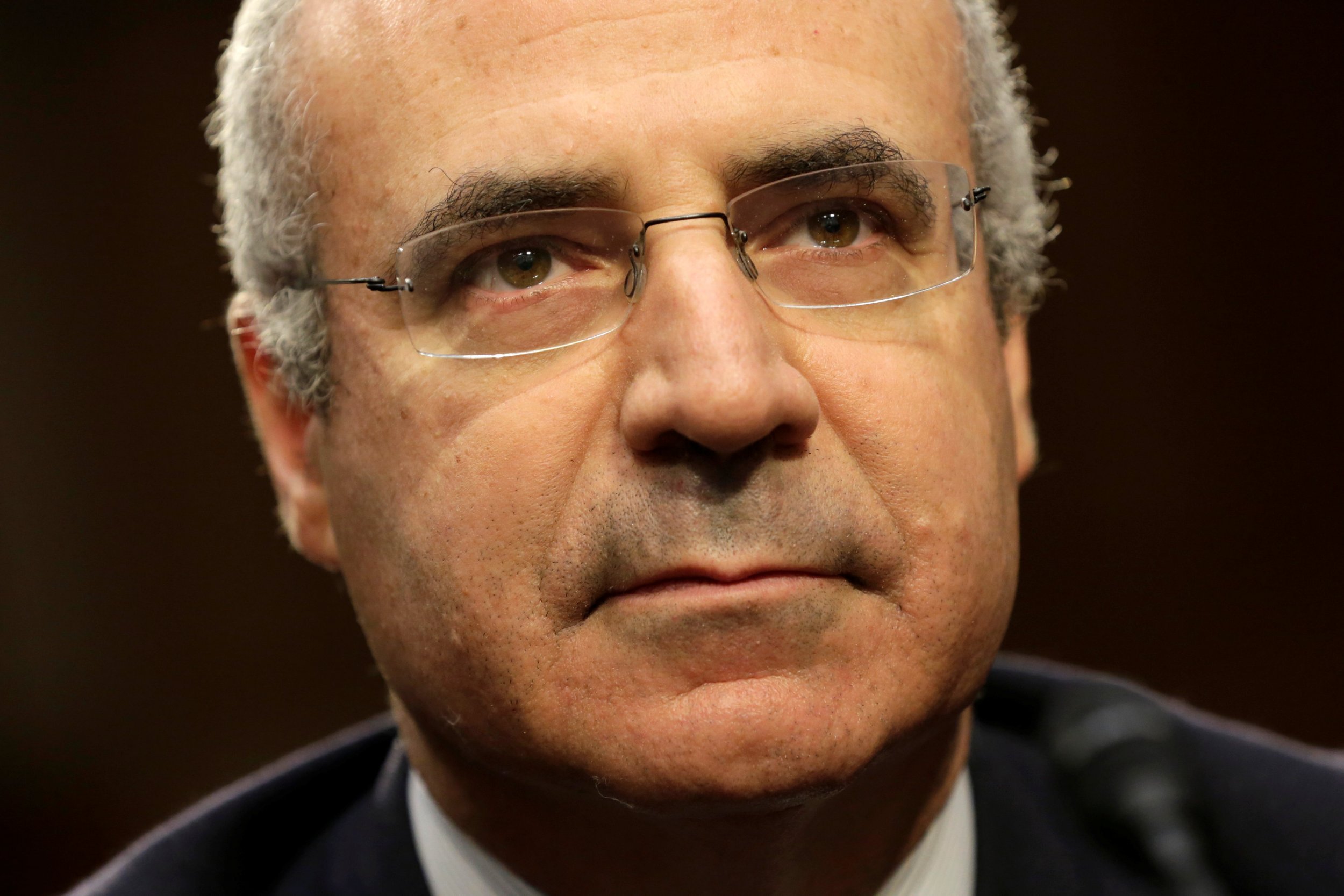 A prominent critic of Russian President Vladimir Putin, who championed sanctions against his country, is being banned from entering the U.S.—but he tells Newsweek he expects a quick resolution.
"I think the public reaction should resolve this pretty quickly," says Bill Browder, speaking via telephone from London. Browder adds that the U.S. government wouldn't want to be seen as "helping Putin."
Browder is a hedge fund manager in London whose tax lawyer in Russia, Sergei Magnitsky, was taken into custody on false charges and died in prison in 2008. U.S. Congress subsequently passed the Magnitsky Act, which applied sanctions to Russia in 2012. The act has been the subject of renewed interest in recent months, after it emerged that a Russian lawyer who supported lifting those sanctions met with Donald Trump Jr., Jared Kushner and other Trump campaign officials in the summer of 2016.
Browder, who had been an American citizen but became a British subject, tells Newsweek he learned of his ban when he was denied a standard Electronic System for Travel Authorization waiver for a flight to the U.S. Usually, ESTAs are obtained easily: According to the Department of Homeland Security, 99 percent of these online waivers are approved within five seconds.
But Browder is the target of a campaign by the Russian government, which has been pursuing charges—widely dismissed as farcical—that he had his own attorney, Magnitsky, killed in an attempt to embarrass the Russian government. Browder denies the charge, of course. The Putin government has made several failed attempts to make Browder subject to arrest via Interpol, the international police agency, but a fifth effort to get Browder on the Interpol watch list seems to have worked. The U.S. hasn't said if the ESTA denial was tied to his name being on that list or offered any comment on the 54-year-old's ban.
On Monday, Senators John McCain of Arizona, a Republican, and Ben Cardin of Maryland, a Democrat, issued a joint statement calling on the Trump administration to review the decision adding that it would be "unfortunate if the U.S. decided to bar him based on a decision by those same Russian officials who have been targeted by this important legislation."
According to The New York Times, the Russians are going to great lengths to create a case against Browder. "A powerful law enforcement organization, the Investigative Committee of the Prosecutor General's Office, is investigating Mr. Magnitsky's death as a murder," the Times reported, "presenting as evidence what it says are intercepted communications from Western intelligence agencies."
This is outrageous. @realDonaldTrump, @StateDept et al, fix this now. Now. Do not join Putin's campaign against @Billbrowder. https://t.co/mKfUgQwmRH
— Michael McFaul (@McFaul) October 22, 2017
Prominent Obama-era officials such as Preet Bharara, the former U.S. attorney for the Southern District of New York, and Michael McFaul, the former U.S. ambassador to Russia, took to Twitter on Sunday night to urge the U.S. to approve Browder's entry to the country.
This piece has been updated. On Monday, Browder's visa to the U.S. was approved.