Exclusive Clip: A New Film on Reinhold Niebuhr, Who Inspired James Comey's College Thesis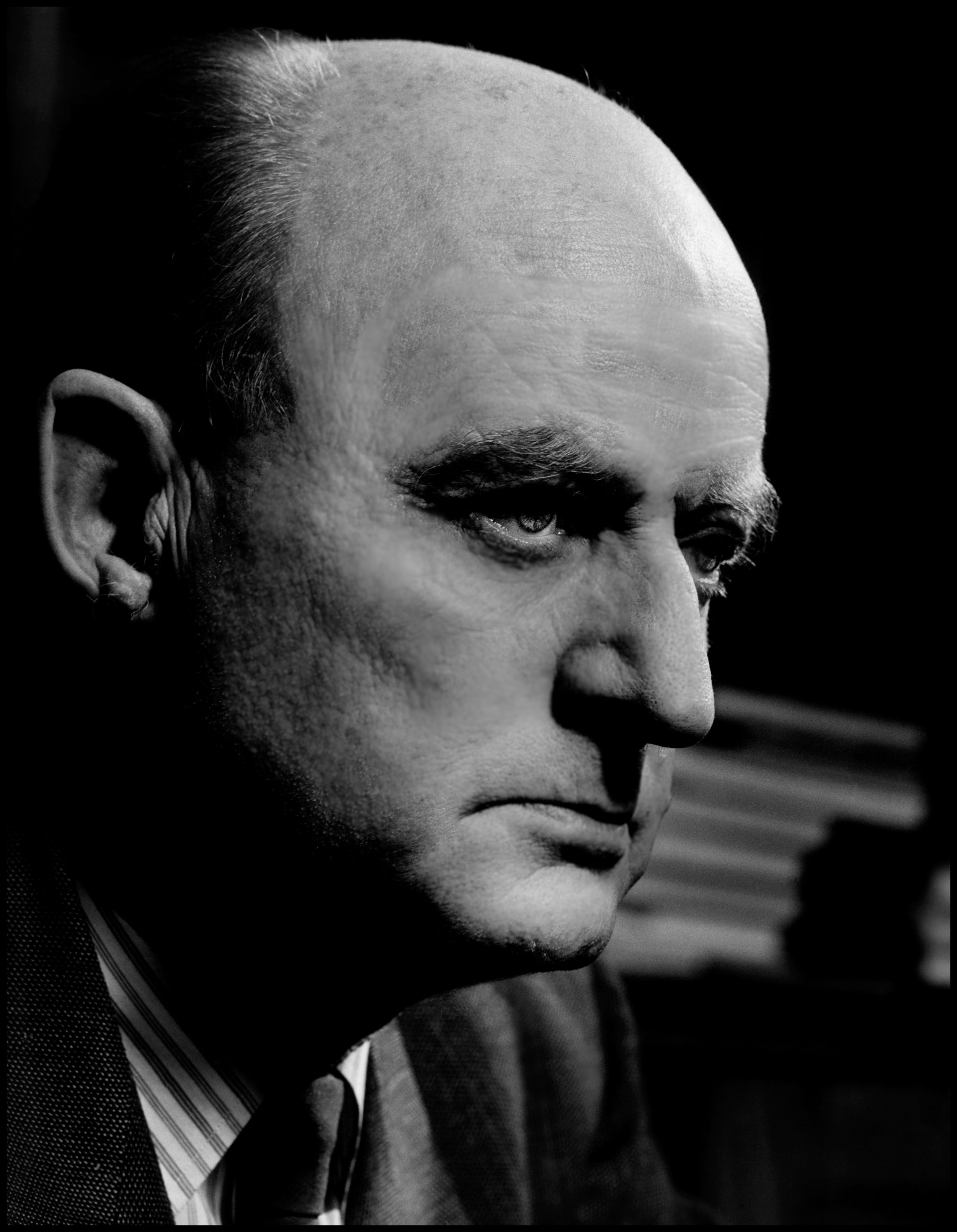 An intrepid Gizmodo reporter seized on the admission when FBI Director James Comey mentioned offhandedly that he is, indeed, on Twitter and Instagram. He was telling an anecdote at the Intelligence and National Security Alliance Dinner held in his honor on Wednesday when he alluded to accounts on the two social media platforms.
"I have to be on Twitter now," Comey said, and "I have an Instagram account with nine followers. Nobody is getting in. They're all immediate relatives and one daughter's serious boyfriend." The next day Ashley Feinberg published an account of her four-hour investigation that led her to the Instagram account under the name "reinholdneibuhr" as well as the Twitter handle @projectexile7, which sports the name "Reinhold Niebuhr." The possible choice of stealth name made sense to Feinberg, since Comey's senior thesis at the College of William and Mary, where he earned a B.A. in religion and chemistry, was titled, "Reinhold Niebuhr and Jerry Falwell: The Christian in Politics."
The FBI's National Press Office declined to comment on Feinberg's astute web sleuthing. So while it may not be possible to determine with certainty whether she's right, it is possible to learn more about Comey's maybe-alias, which the future head of the FBI introduced in his thesis as "one of America's and the world's greatest moral and political theologians." He added that "the focus of Niebuhr's work is the practical application of Christian beliefs in the world. He saw politics as the instrument through which justice could be pursued in an evil world."
For those who had never heard the name before Friday and who are still working out how to pronounce it, you're in luck. A documentary titled An American Conscience: The Reinhold Niebuhr Story is set to debut on public television's WORLD Channel on April 16. The film, directed by Martin Doblmeier, tells the story of Niebuhr's life and career as well as his influence on figures such as Martin Luther King Jr., Jimmy Carter, John McCain and Barack Obama, who famously counts Niebuhr as his favorite theologian. It includes interviews with Carter, Cornel West, Andrew Young, David Brooks, Niebuhr's daughter Elisabeth Sifton and others.
Niebuhr, who lived from 1892 to 1971, rose to prominence and worked during formative events in American and world history, including World War I, the Great Depression, World War II, the Civil Rights Movement and Vietnam. According to a press release about the documentary, as "an early pacifist and socialist, he was closely monitored by J. Edgar Hoover's FBI throughout his life"—a curious twist as the could-be alias of one of Hoover's successors several decades later—"but would later serve as a consultant to the State Department during the Cold War."
Even those who are not familiar with Niebuhr might recognize a prayer he is associated with, though there have been doubts about his authorship. The "Serenity Prayer," as it's known, has many versions, but in one variation it begins, "God, give us grace to accept with serenity the things that cannot be changed, courage to change the things that should be changed, and the wisdom to distinguish the one from the other."
An exclusive clip from the documentary provided to Newsweek by Journey Films looks closely at the impact of Niebuhr's 1932 book Moral Man and Immoral Society: