Derailed Amtrak Train Was Not Fitted with Latest U.S. Safety Controls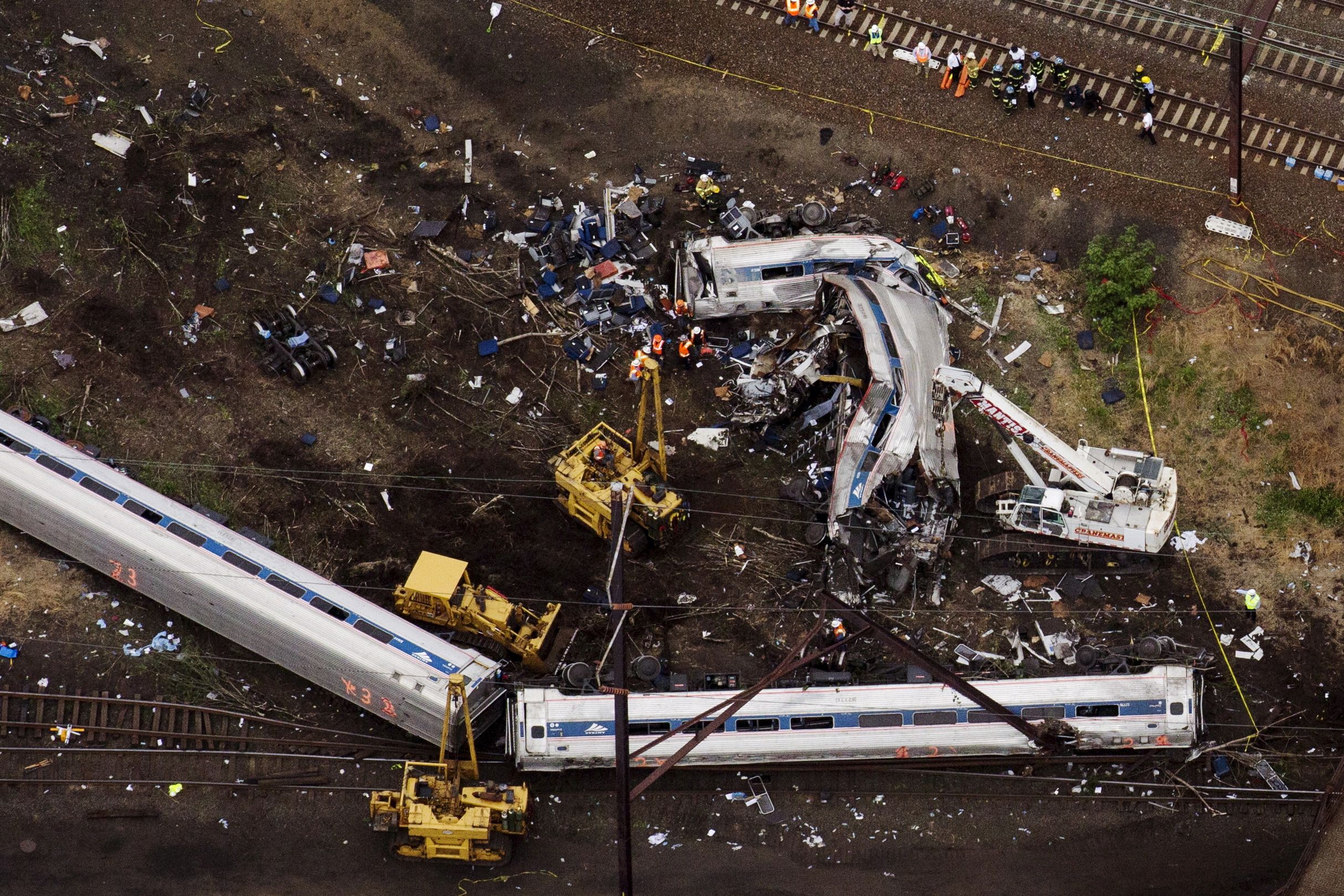 WASHINGTON/PHILADELPHIA (Reuters) - The commuter rail route where an Amtrak train left the track on Tuesday was not governed by an advanced safety technology meant to prevent high-speed derailments, officials familiar with the investigation said on Wednesday.
Positive train control (PTC) automatically slows or even halts trains that are moving too fast or heading into a danger zone. Under current law, the rail industry must adopt the technology by year end.
The cause of Tuesday's crash, in which seven people were killed, has only begun to be investigated. Regulators are examining whether excessive speed led to the derailment on an Amtrak line in Philadelphia, said officials familiar with the investigation.
Amtrak has begun installing components of a PTC system but the network is not yet functioning, federal officials said.
An Amtrak official did not immediately respond to a call for comment.
"A functioning PTC system should prevent this," said Joseph Szabo, who stepped down in January as administrator of the Federal Railroad Administration.
Federal rules require the national rail network to have an operating PTC system by the end of the year, though there has been a legislative push to extend that deadline by years.
In March, the Senate Commerce Committee voted to extend the deadline for implementing PTC until at least 2020. Both Republicans and Democrats supported the measure which will now go to the Senatefloor.
"This accident is exhibit A for ending the delays and getting positive train control in place," said SenatorRichard Blumenthal, a Connecticut Democrat.
High-traffic areas like Amtrak's Northeast corridor should be early adopters of PTC, said Szabo, though he did not know precisely what kind of technology is in place along that route.
Szabo said PTC control would go as far as override a train conductor who was exceeding posted speed limits.
"If there is a red signal you can't pass it. If there is a speed restriction, it will slow you down," he said of the override system.
The question of PTC, whether it was operating before the crash, would be an important one for investigators, Szabo said.