Exclusive: 'Game of Thrones' Publisher Defends 'Winds of Winter' Delay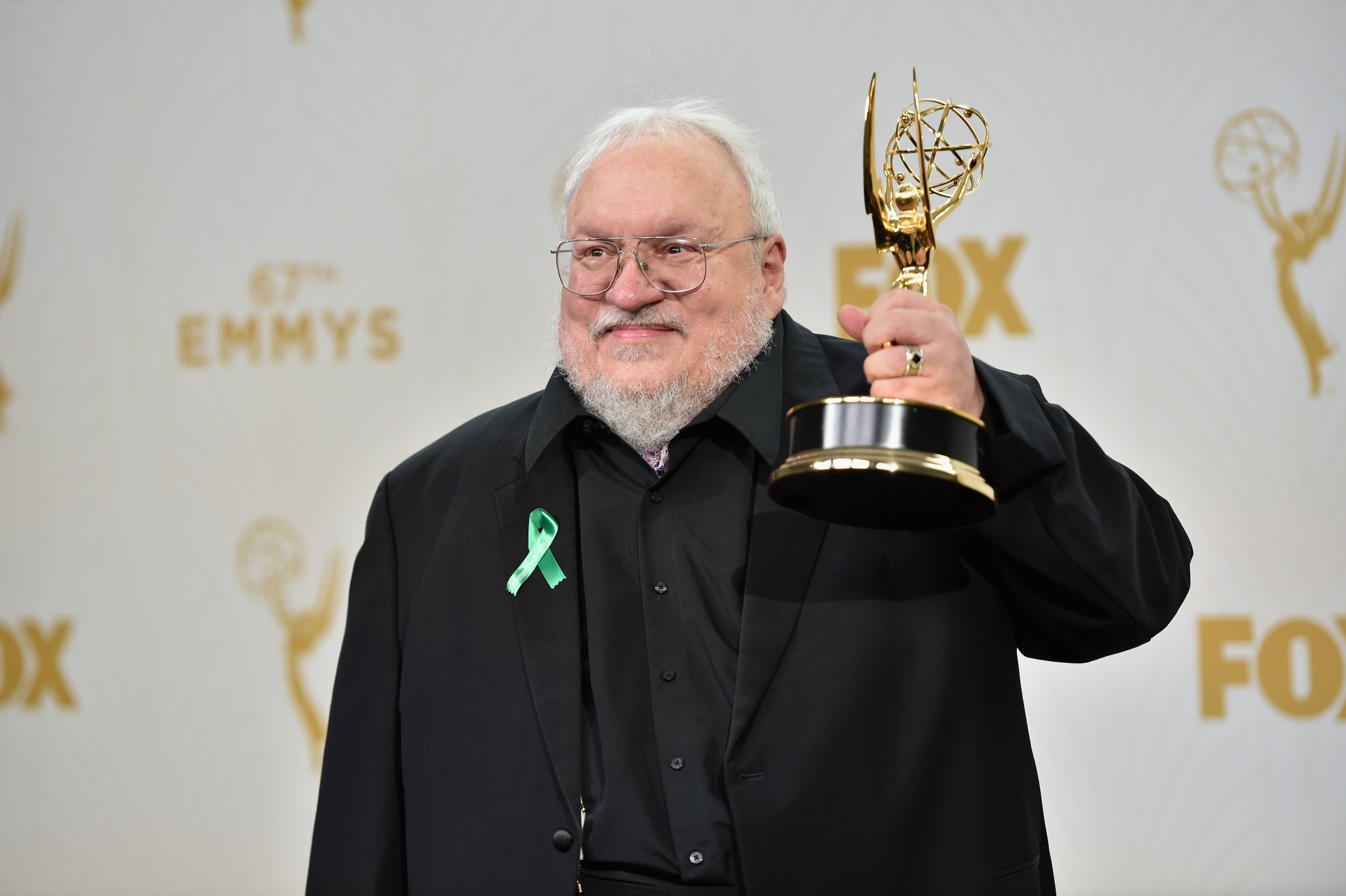 Game of Thrones celebrated a milestone on August 1 as the popular fantasy franchise turned 20. It was August 1, 1996, that George R.R. Martin first introduced readers to the world of Westeros with the publication of A Game of Thrones, the first in his epic A Song of Ice and Fire saga that would eventually spawn HBO's acclaimed television drama.
To mark the anniversary, Martin announced in a LiveJournal blog post that he would be releasing a new book—although, unfortunately for fans, it's not the one they were expecting. The announcement Monday was for a special illustrated edition of A Game of Thrones, due for release in October, and not the eagerly awaited sixth novel in his epic saga, The Winds of Winter.
The status of The Winds of Winter has reemerged as a hot topic this week, following the news that HBO's Game of Thrones television series will conclude after its eighth season, presumably in 2018. Thrones viewers will be aware that as of the show's sixth season that ended in June, HBO's adaptation has outpaced the books. Will the show be over before Martin's final two novels, Winter and A Dream of Spring, see the light of day?
Martin offered a small update on his writing process in his blog post Monday, saying he is "still working on book six."
Beyond that, little can be discerned about how much progress he's made. What we do know is that The Winds of Winter has been in the works since at least 2011—the same year the fifth novel, A Dance with Dragons, was released—as the author shared a sample chapter, from the perspective of Theon Greyjoy, on his website (it has since been removed but is archived here ).
Newsweek reached out to both Martin's U.S. publishing editor at Random House and his U.K. editor at HarperCollins' Voyager division for any updates on the book, following Martin's revelation in January that he missed a proposed December 2015 deadline to turn in his manuscript. ("It will be done when it's done," he said, indicating the completion date has now been left open-ended.)
If Martin is any closer to completing The Winds of Winter now than he was back in December, Johnson tells Newsweek she isn't aware. "I'm like Jon Snow: I know nothing!" she said in an email. "All I do know is that George is working very hard. And as soon as we possibly can after he delivers, we'll publish the book."
Johnson did, however, offer some words in defence of her author, even as the most loyal of readers become weary from the wait.
"It's worth saying he's written the best part of two million words of this series in the past 20 years," says Johnson. "So given the average length of a novel is around 100,000 words, that's 20 novels in most writers' worlds."
Indeed, the voluminous series is a huge undertaking for the writer, as well as readers: according to one infographic, the five A Song of Ice and Fire novels released so far are 3.7 times longer than all three of J.R.R. Tolkien's Lord of the Rings novels.
Each novel in the series so far has increased in size—A Game of Thrones had 704 pages in August 1996, while A Dance with Dragons was 1,040 pages—so, by that logic, The Winds of Winter should be the longest yet.
It's also worth noting that the five-years-and-counting wait between A Dance of Dragons in 2011 and The Winds of Winter has still yet to exceed the six-year gap between Dragons and A Feast for Crows, released in 2005.
So, have patience Thrones fans. If you think the wait for The Winds of Winter is long, try waiting for winter to arrive in Westeros.