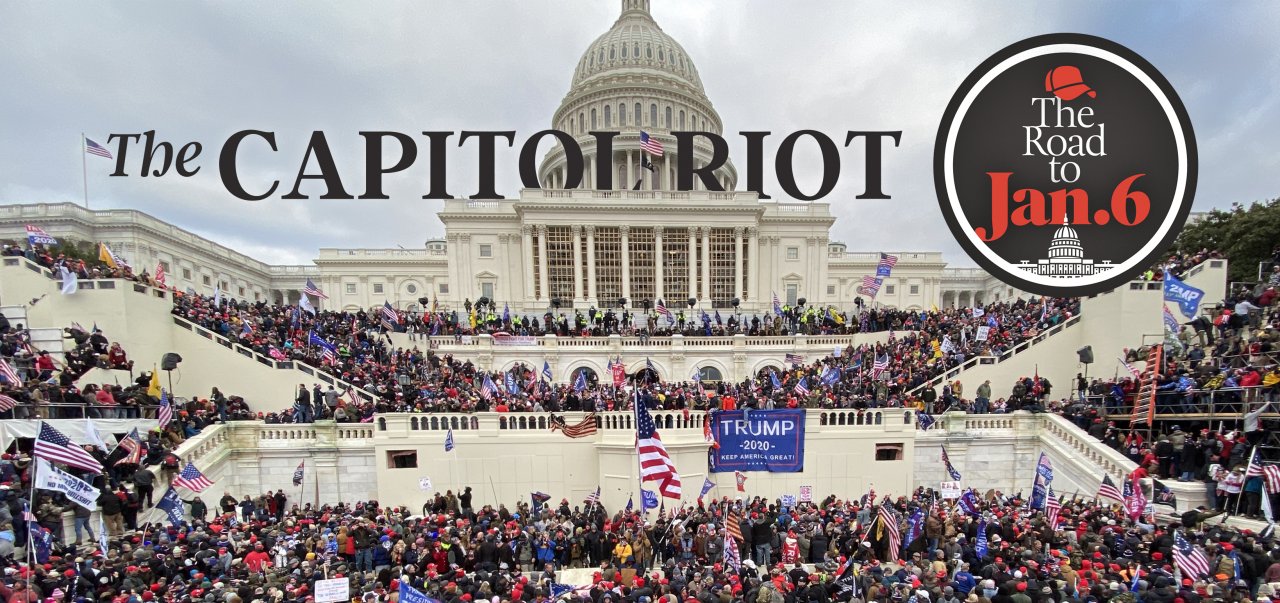 Exclusive: Far Right's Growing Anti-Government Rage Put Security Agencies on Alert
In this daily series, Newsweek explores the steps that led to the January 6 Capitol Riot.
Cancel Christmas? If COVID wasn't already a disruption to the world's way of life, on December 10, German Chancellor Angela Merkel asked her fellow citizens to sacrifice even more, to limit social contacts over the holidays as she called for a new nationwide lockdown.
"It hurts me," she said. "It really aches in my heart. But if the price of these niceties is that our fatalities are now at 590 people a day, then this is not acceptable, and so we have to tighten this."
If people "spend too much time with others, now just before Christmas, it could end up being the last celebration with the grandparents," Merkel said. "Surely then we would have messed up. We shouldn't do that."
Germany reported a record number of COVID infections, with over 1,000 deaths in the previous two days. The number of confirmed COVID cases had passed 65 million worldwide, with the global death toll exceeding 1.5 million. The World Health Organization said that over 10,000 people worldwide were dying on average every day, or one death every nine seconds.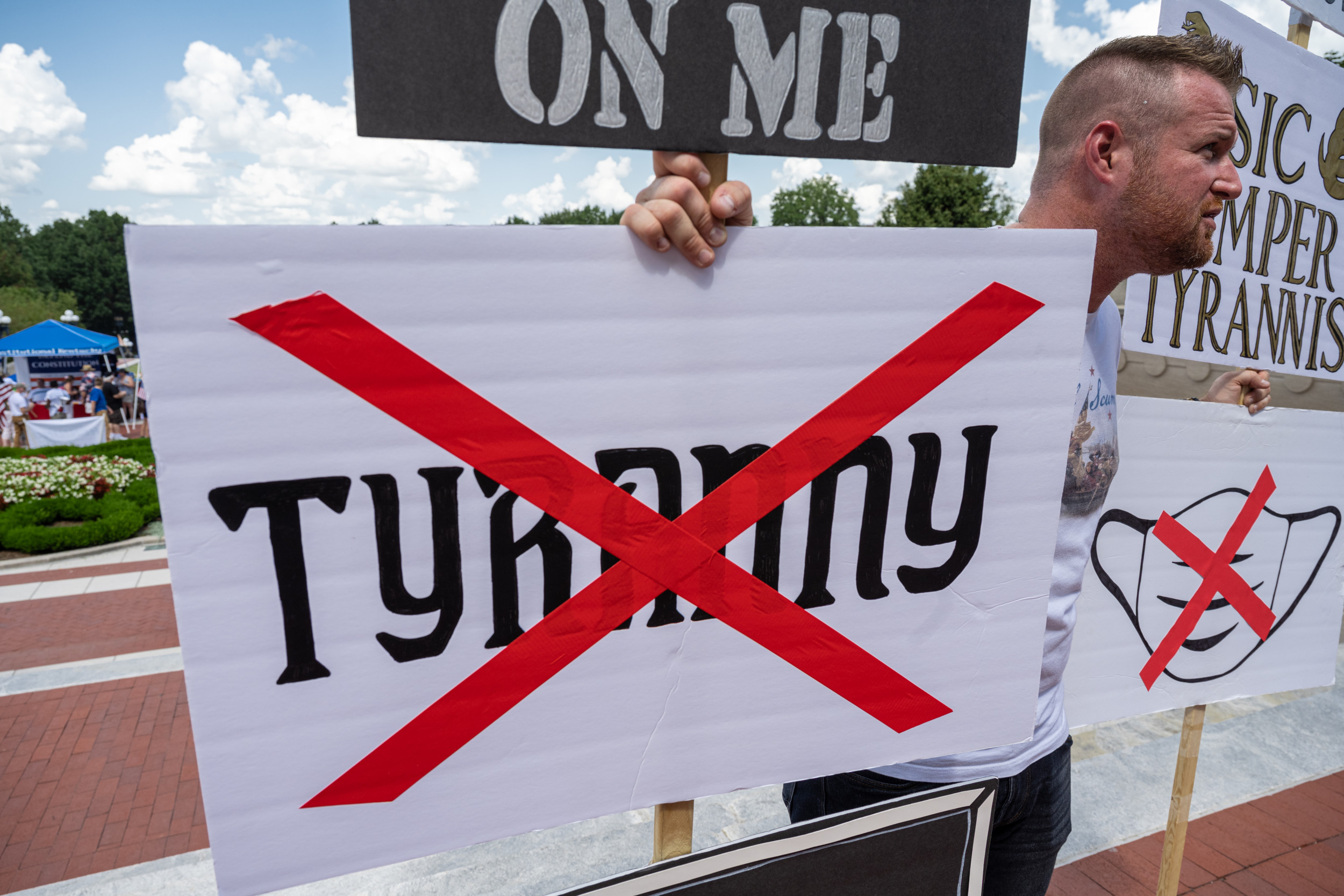 In the United States, a record 3,124 COVID deaths were reported on December 10, shattering every daily world record. A record number of American were hospitalized, and more than 220,000 new cases were reported in just 24 hours. The Centers for Disease Control and Prevention (CDC) published projections that predicted that as many as 23,000 new COVID hospitalizations a day could follow the Christmas holiday weekend unless public health measures like social distancing and mask wearing were widely adopted. California ordered a new state-wide lockdown to combat the deaths.
"Our country is in the middle of a dramatic spike in COVID-19 cases," President-elect Joe Biden tweeted. "Please wear a mask, keep social distancing, and limit the size of any groups. It's our patriotic duty as Americans."
But the definition of "patriotic duty" had become contentious as the divide between the American people became more and more pronounced. Classified threat reports seen exclusively by Newsweek reveal security officials' fears of growing COVID-fueled, anti-government rage on the far right.
Very early during COVID, the Department of Homeland Security (DHS) said in a classified report that Telegram and other "far-right" social media channels were being used to oppose government mandates, particularly that thousands of refuseniks were increasingly disenchanted or suspicious of government policy.
"Conspiracy theories surrounding COVID-19 have provided a platform for far-right users to encourage attacks on critical infrastructure," the threat report said. "Popular targets include the electrical grid near vulnerable quarantine areas, healthcare facilities, 5G cell towers, and government workers."
Email addresses and passwords "allegedly belonging to healthcare workers were released online, and almost immediately used for hacking and harassment by far-right extremists," the report said. Explosive attacks were also reported on 5G cell towers; FEMA was under assault for supposedly operating prison camps for protestors and Patriots, and COVID protestors were encouraged to educate themselves on the power grid "to better sabotage it" in order to slow down the spread of the virus and impede government control.
"These incidents are only a few examples of the increasing threat from far-right individuals," the threat report said. "It is likely far-right online users will continue to exploit conspiracy theories to threaten critical infrastructure, and as was seen with the attempted attack on a healthcare facility in Missouri ..."
Numerous classified cyber advisories followed, reminding state and local organizations to implement cyber hygiene protocols, "as malicious cyber actors are continuing to exploit the public's fears of the novel coronavirus (COVID-19)." "Cybercriminals are using COVID-19 government relief themes to lure individuals into downloading financial malware," the DHS said.
In another threat report, the DHS said that: "Racially Motivated Violent Extremists (RMVE) and Domestic Violent Extremists (DVE) groups are seeking to exploit the coronavirus pandemic to further their extremist ideologies. Social media and encrypted messaging applications are a primary tool for RMVEs and DVEs to spread disinformation and hateful rhetoric against Jewish people, immigrants, minority groups, and LE [law enforcement], and to incite anxiety and fear."
ISIS endorsed attacks in countries impacted by COVID-19, the FBI reported. The organization was telling its adherents that the virus opened up new opportunities, particularly in the United States. "Should a mass casualty attack occur in a US location with high rates of COVID-19 cases, it would likely lead to more fatalities than if the attack occurred in the same locations before the pandemic due to limitations in first responder, intensive care unit (ICU), and operating room resources. Currently, perpetrators are likely to target hospitals or essential businesses due to stay-at-home or similar orders making mass gathering targets unavailable to attackers," another homeland security threat report said.
The California State Threat Assessment Center (STAC) said in a report: "DVEs, RMVEs, and others have called for acts of violence in retaliation against perceived government overreach related to the COVID-19 pandemic, and may demonstrate a threat actor's willingness to target both LE and military personnel as representatives of COVID-19 response policies."
"A number of recent suspicious incidents throughout California involved an array of potential malicious actors who may have sought to exploit the COVID-19 situation by misrepresenting themselves as LE or health officials, establishing 'unannounced health check-points,' or attempting to introduce false non-FDA-approved COVID-19 testing kits and other related 'cures' or 'treatments' into the US marketplace," STAC said.
"A broad category of DVEs, RMVEs, militia extremists, and others have called for intentionally spreading the virus or retaliating against perceived government overreach in response to the pandemic," the FBI, DHS, and the National Counterterrorism Center said in a joint report.
"Violent extremists probably will continue to share largely aspirational guidance online to incite violence, intimidate targets, and promote their ideologies, and an attack could occur with little or no warning," said the DHS Counterterrorism Mission Center (CTMC) in another report.
Another FBI Situational Information Report said that sick individuals were being asked to go to synagogues, Muslim temples, and public transport to spread the virus further. "Cough on your local minority" was the tag line on a meme that was circulating on Telegram, the FBI warned.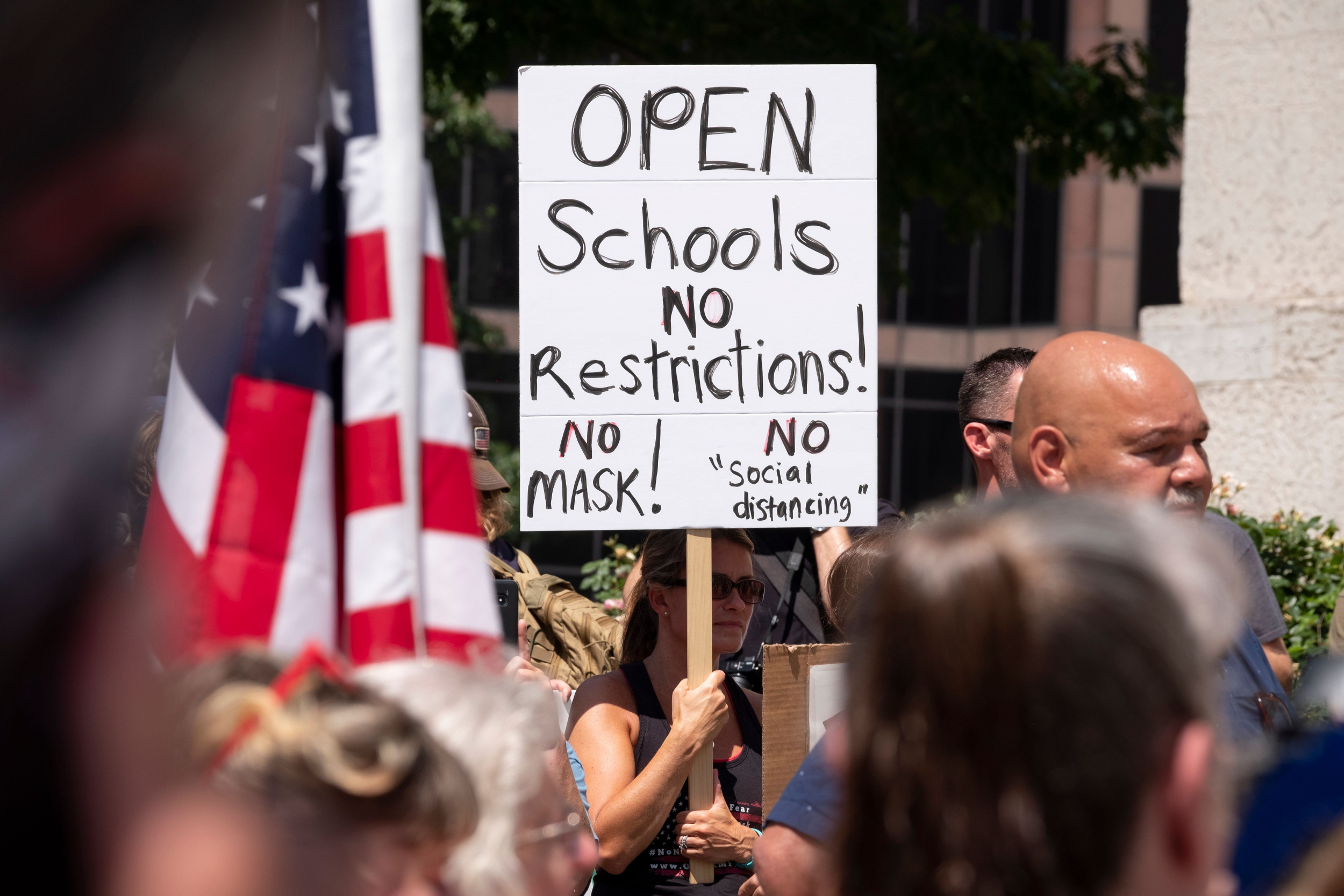 "Social media postings by violent extremist actors suggest individuals who have contracted the SARS-CoV-2 virus should target LE [law enforcement], minority communities, places of worship, and public transportation," a DHS Office of Countering Weapons of Mass Destruction (CWMD) Intelligence Note repeated.
Threats to critical infrastructure, harassment of health care workers, vulnerabilities in the supply chain, counterfeit masks and PPP, fraudulent claims, malicious cyber actors, coronavirus hate crimes against Asians, distributed denial of service attacks, threats to telework, vulnerabilities in Zoom; it was a Niagara of threat reports. "Incarcerated gang members granted early release due to COVID-19 concerns likely will engage in criminal activity in the area of their release," the FBI even warned in an Emerging Intelligence Report.
"Due to the highly personal nature of radicalization and mobilization to violence, it is difficult to determine definite indicators that are indicative of Homegrown Violent Extremists' intent to commit violence at home or abroad," the DHS said in a restricted report, "COVID-19 Medical Resource Burden Would Likely Increase US Mass Casualty Attack Fatalities, Renewing Focus on Protective Measures."
"Some observed activities that may be suspicious may include constitutionally protected activity. No single indicator should be the sole basis for law enforcement action. Speech, actions, beliefs, appearances, or way of life does not, in and of itself, equate to a suspicious individual. These activities should not be reported absent articulable facts and circumstances that support the source agency's suspicion that the observed behavior is reasonably indicative of criminal activity associated with terrorism."
The DHS coverage throughout 2020 continued with emphasis on foreign threats. "HVEs are distinct from traditional domestic terrorists who engage in unlawful acts of violence to intimidate civilian populations or attempt to influence domestic policy without direction from or influence from a foreign actor," the report said. In other words, "ideologically-motivated terrorist activities (including providing material support to terrorism) in furtherance of political or social objectives promoted by a foreign terrorist organization," the department said.
As COVID reached new records in the first week of December, protests against COVID health restrictions also peaked. Some restaurateurs began to defy mandates to close outdoor dining. Parents rallied to keep playgrounds open. The underground filled with complaints and rumors that COVID itself was a conspiracy on the part of Democrats and others to create not just the conditions to defeat Donald Trump but also to take away guns and place Patriots in concentration camps.
In the middle of it all, President-elect Joe Biden announced that one of his first acts as president would be to ask all Americans to commit to 100 days of wearing masks. "The next three to six weeks at minimum ... are our COVID weeks," Dr. Michael Osterholm, a member of Biden's coronavirus advisory board, said on CNN. He urged Americans to do their utmost to slow the contagion by limiting social interactions to members of their immediate households, and above all, "No Christmas parties."