Kristin Cavallari and Jay Cutler Tease 'Very Cavallari' Season 2 During 'Celebrity Mukbang'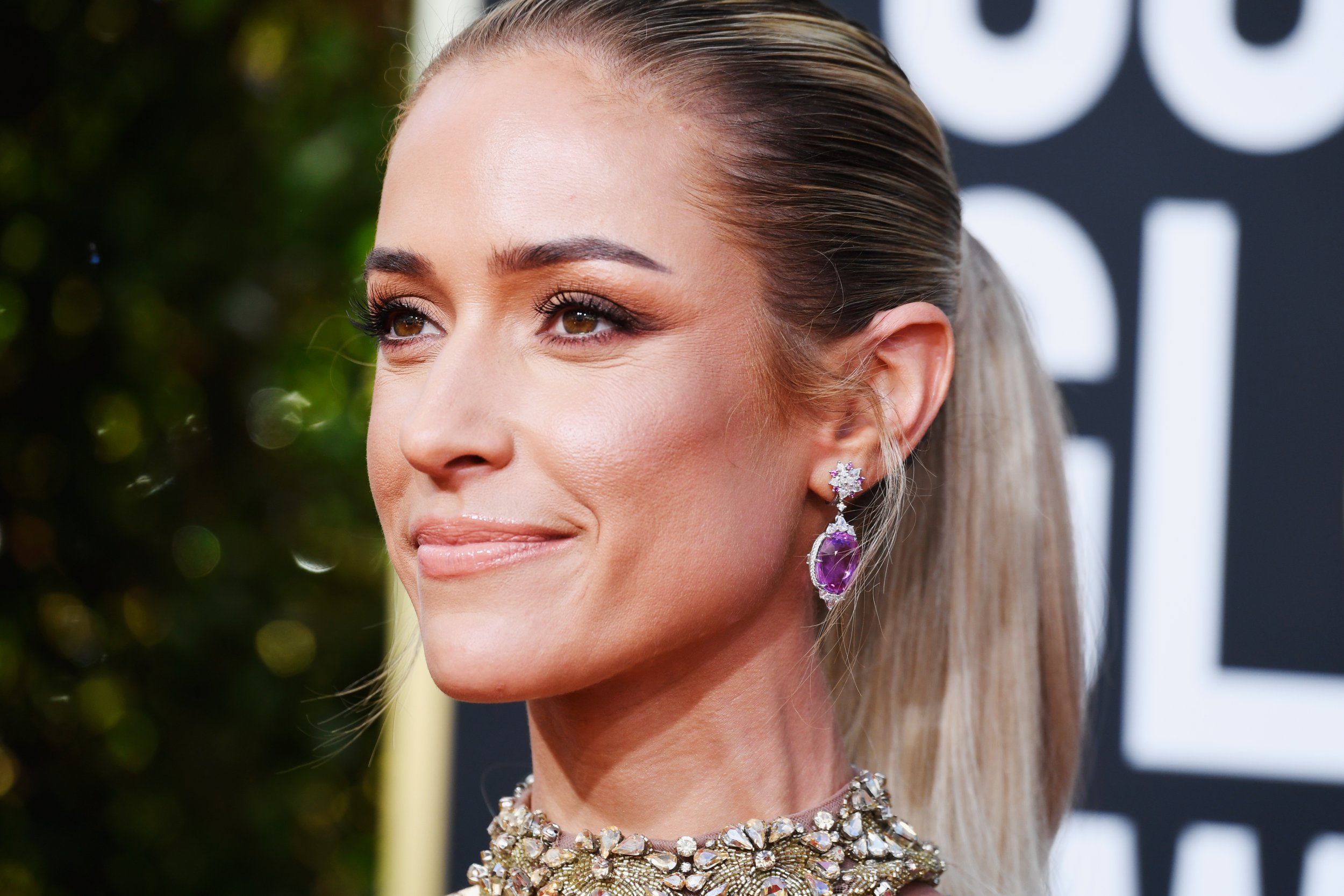 Very Cavallari is returning to E! Sunday, and in preparation for Season 2, star Kristin Cavallari and husband Jay Cutler participate in a "celebrity mukbang."
The term "mukbang," which gained popularity in the YouTube community, is a trend where hosts each large amounts of food and spill gossip; however, Cavallari and Cutler take it one step further by eating exotic game meat. From boar to alligator, the reality show stars are not just trying to guess what they just ate, but also give fans a look into what's expected in the upcoming season.
Looking back on Season 1, there was some obvious tension among "the girls," Brittany, Shannon and Reagan. When asked whether they would make appearances in the upcoming season, Cavallari said they would be in the show, but Very Cavallari is about much more than that.
"It's more about my personal life, this season," Cavallari said in the clip. "It's more than just the drama, we have more comedy with Jay. There's more heart."
During the first season of the reality show, Cavallari and Cutler had just moved into their new home in Nashville. At the start of Season 2, fans will see how they've settled into their new homes and routines since we last saw them in August 2018.
Cavallari became best known for her time on in the mid-2000s television series The Hills. Living a luxurious lifestyle in Orange County, California, the reality star appeared on Access Monday to talk about the differences that come from living in "the country."
"It feels kind of nice, to be honest," Cavallari told Access hosts Kit Hoover and Natalie Morales on Monday. "It's very relaxing and peaceful. I love going to the chicken coop every morning and getting fresh eggs!"
Despite the change of lifestyle, fans can still expect plenty of drama and turbulence in Season 2. In the trailer of the upcoming season, not only is the drama between the girls still looming, but Cavallari also opened up about issues she had in her marriage with the football star.
"When you were playing football, I had to give up my whole life," the reality star said to Cutler in the season's trailer. "I'm not feeling that from you."
During the celebrity mukbang, Cutler revealed that it was really hard to start opening up throughout the reality show–his wife had to do some hardcore convincing to participate in the show in the first place. While the former quarterback is remained to live a somewhat low-key lifestyle, it'll be interesting to see how Cutler opens up in the presence of marriage issues.
Find out what happens next when Season 2 of Very Cavallari premieres on E! Sunday at 10 p.m. ET.