Man Fired After Buying Legal Weed in Washington Will Get His Job Back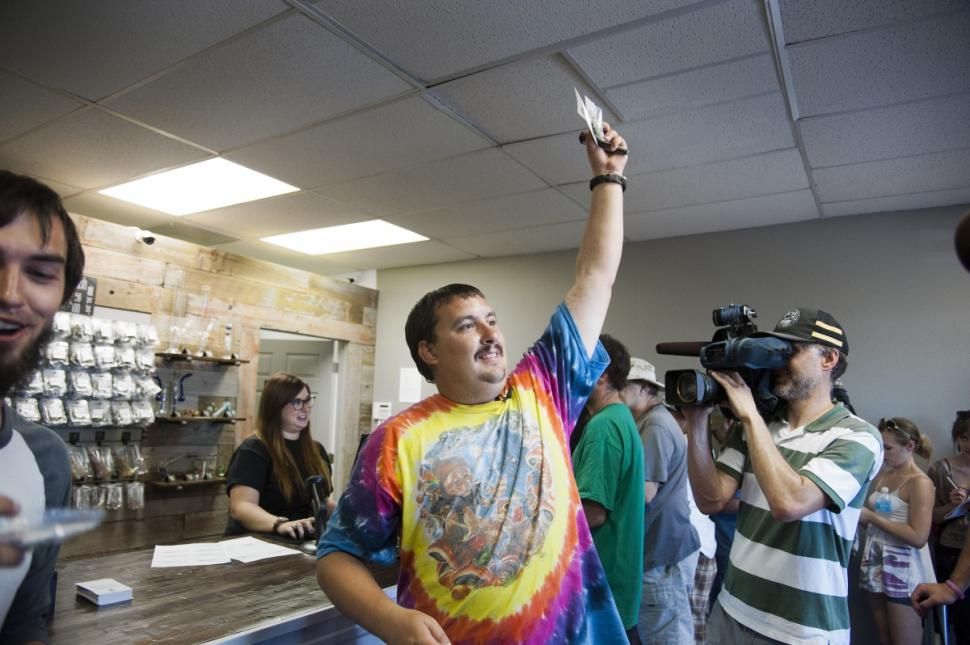 Mike Boyer wanted to be the first person to buy legal weed in Washington state. He took off work on Tuesday, July 8. On Monday night, he arrived outside Spokane Green Leaf at around 7 p.m., the Daily News reported. He camped out all night, and his patience paid off when he became the first ever resident of Washington state to legally purchase recreational marijuana there. TV cameras were present for the historic event.
Unfortunately for Mike, his employer, TrueBlue, a staffing agency, saw him on television and asked him to take a drug test. He failed. He lost his job. "I lost my job due to the news coverage of me being the FIRST PERSON TO BUY MARIJUANA LEGALLY IN SPOKANE! I regret nothing. But now im jobless," Mike wrote on Craigslist, where he posted his resume.
Thankfully, Newsweek has learned, TrueBlue changed its mind. "TrueBlue got ahold of me and offered me my job back," Mike told Newsweek. "I'll accept it and we'll see where it goes from there," he said. "The reason they said they gave me my job back was because their policy says you cannot be under the influence at work, which I was not, and since I officially had the day off, what I did on my time was my time. And they gave me my job back, and even gave me a day's worth of pay that I missed."
We're very happy for you, Mike.