Exclusive: The National Strategy to Increase Life Expectancy Bill Introduced to Congress Today
A new bill introduced in Congress today is proposing that it's time to develop a plan to increase life expectancy throughout the United States.
U.S. Representative Debbie Wasserman Schultz (D-Fla.) brought forth the legislation—called the National Strategy to Increase Life Expectancy Act of 2018—today. The nine-page bill is a response to the drop in life expectancy in the United States in 2015, 2016 and 2017.
"American life expectancy is among the lowest in the industrialized world and currently sits about two to three years below most of our counterpart countries, and has emerged over just the last 30, 40 years," Andrew Fenelon, acting associate director of the Maryland Population Research Center, told Newsweek. "The increasing gap between U.S. life expectancy and that of other countries is a serious crisis for a nation that spends more than any other country on health care."
The legislation directs the Department of Health and Human Services to develop a strategy that will analyze the causes of the falling life expectancy in the United States and propose solutions to those causes. Congresswoman Wasserman Schultz is asking them to identify the most significant causes of premature death, such as the opioid epidemic, smoking, obesity, infant mortality, affordable access to high-quality health care and gun violence. She also singled out insufficient exercise, maternal mortality, economic inequality and social isolation as potential reasons for the decline.
"Life expectancy in the United States has fallen far behind that of comparable industrialized countries. This shortfall represents at least 100,000 excess deaths each year in the United States. We cannot afford to ignore the causes of this loss of human life and potential," professor Samuel H. Preston, of the Population Studies Center at the University of Pennsylvania, told Newsweek. "We must identify the sources of premature death in the United States and take forceful steps to counteract them. This legislation is an important step in that direction."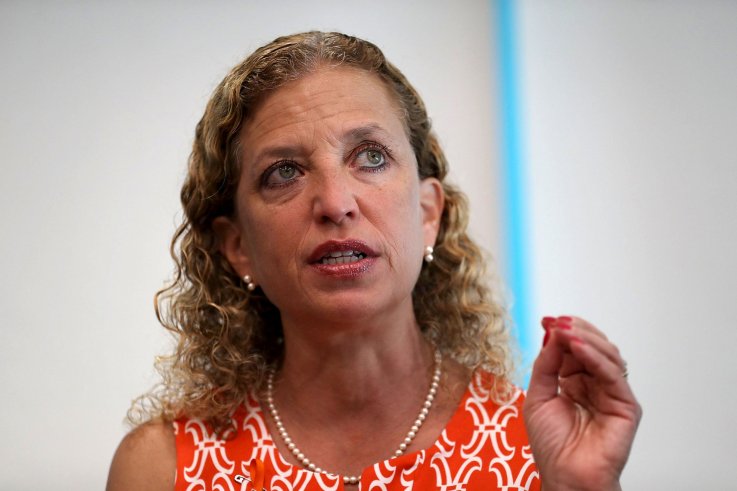 The bill also calls for an analysis of differences in life expectancy, such as by sex, and for an analysis of the inequality of life expectancy in the U.S. A recent report from the Centers of Disease Control and Prevention's National Center for Health Statistics found that the current life expectancy in the U.S. is 78.7 years, but that number varied by state and by neighborhood. Some neighborhoods had a life expectancy below 60 years old, while others were in the 90s.
The legislation also asks for an evaluation of the existing federal government efforts to prolong life, the proposed changes to increase life expectancy, as well as a budget and details of which departments and agencies would be implementing the different parts of the plan.
"Recent startling declines in life expectancy among certain demographic groups and in certain geographic areas of the U.S. suggest an urgent need to examine the causes and potential long-term consequences of these trends for U.S. well-being and viability," Shannon M. Monnat, Lerner chair for public health promotion at Syracuse University, told Newsweek. "I commend Congresswoman Wasserman Schultz on leading the way for legislation that marks an essential first step toward developing evidence-informed policy strategies to reverse these troubling trends."