Exclusive Premiere: Hear New Thomas Rhett Song 'Sweetheart,' Taken From Latest Album 'Life Changes'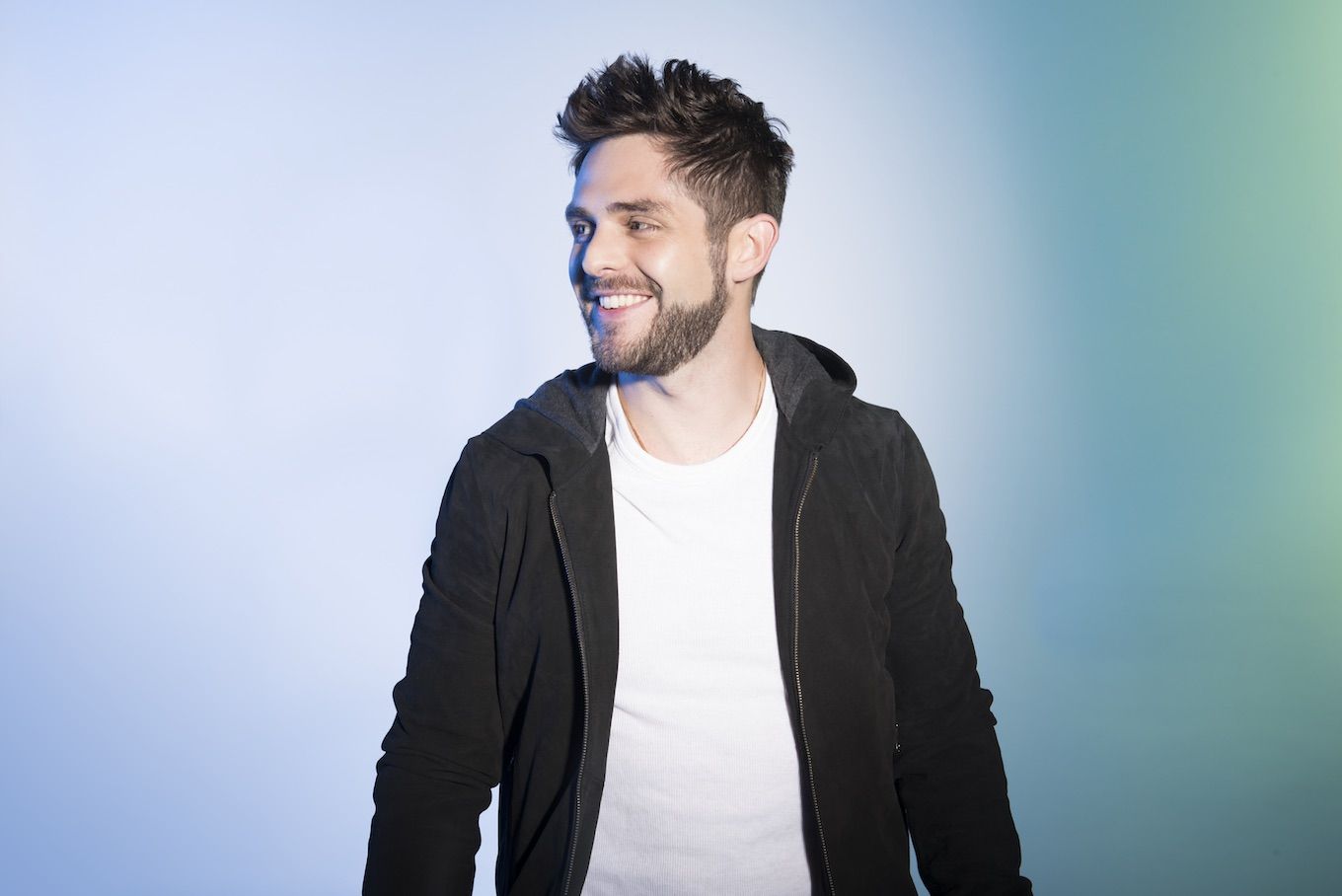 Thomas Rhett's new album Life Changes —available Friday on CD, digital download and streaming platforms—is a marked change for the country superstar.
This time round Rhett, 27, is embracing a more pop sound and judging by the sound of "Sweetheart," one of the 14 cuts on the album, it seems he's taking inspiration from both contemporary pop and borrowing from the past, too.
On the eve of the release of Life Changes, Newsweek has an exclusive first-listen of "Sweetheart," a syrupy ode to his paramour that is tinged with elements of doo-wop.
Listen below:
Speaking about the eclectic sound on his new album, Rhett says: "It's definitely a lot of fun being able to just be myself and make a Thomas Rhett album, without having to over think how people are going to categorize certain songs.
"I have never consciously set out to diversify my sound, or experiment for the sake of it. But I guess you could say the success I have had up until this point with songs that have stretched country music sonically, has given me the confidence to not be afraid of going in a certain direction, if that's the direction a certain song might be pulling me."
"I am a country singer with a country voice, but I was also born in 1990 and grew up listening to every conceivable genre of music, so it's inevitable that all those influences are part of the music that I make," he adds.
Related: Fifth Harmony on their new album and life without Camila Cabello
Like the album title suggests, Rhett's life has changed considerably in 2017. In May, the singer and his wife Lauren brought home their daughter Willa, who they adopted from Uganda. And in August, Lauren gave birth to their daughter, Ada.
"Though the album was written and recorded prior to Ada being born, or Willa coming home, those events definitely influenced the tone of this album, and especially the title track 'Life Changes' which mentions both the adoption and Lauren being pregnant," says Rhett.
Life Changes is released Friday