Exclusive: Sachin Tendulkar Will Receive Prestigious Asian Awards Fellowship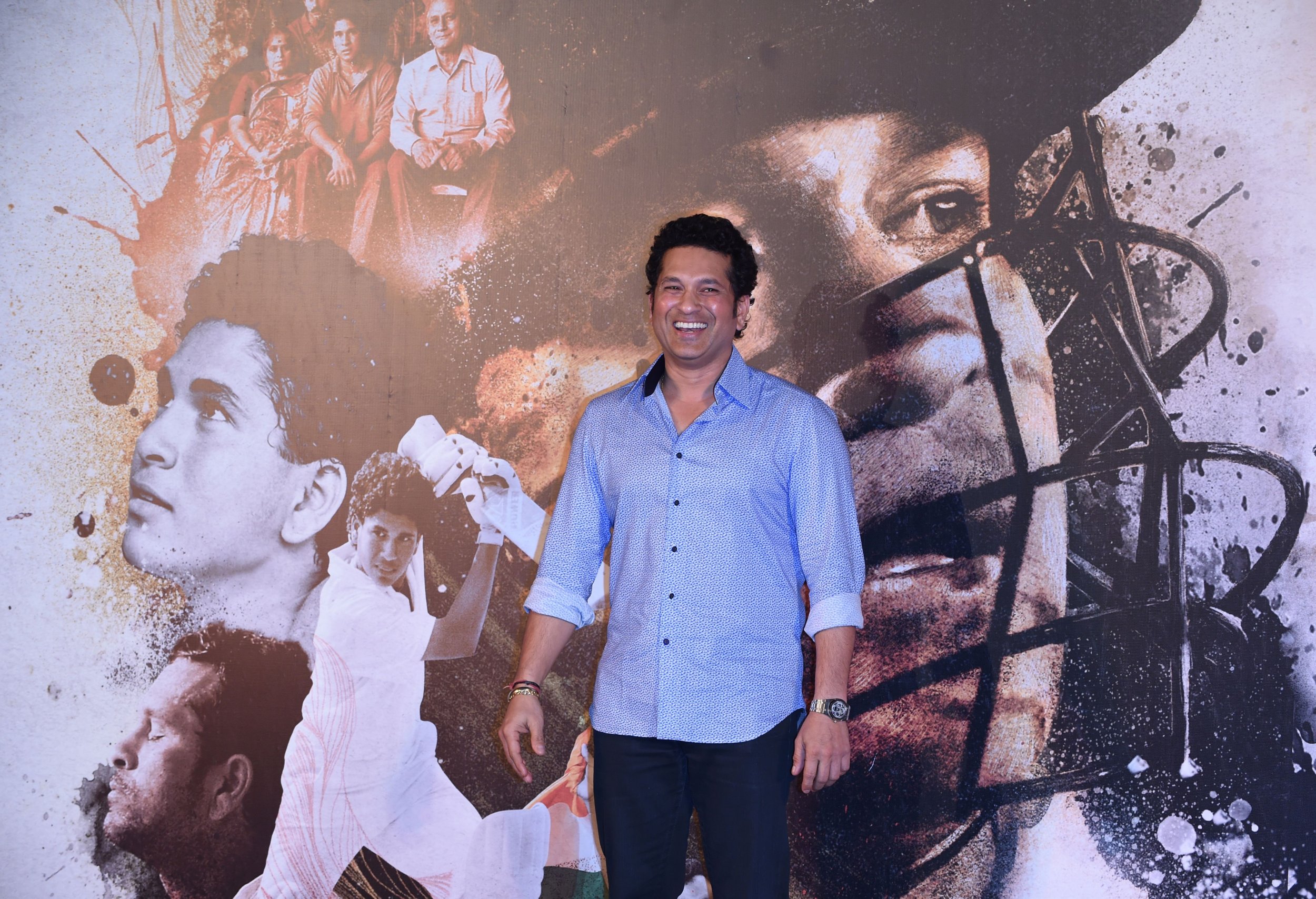 Sachin Tendulkar, the Indian cricketer widely regarded as one of the greatest batsmen of all time, will be honored with the prestigious fellowship award at the Asian Awards in London May 5, the founder of the awards tells Newsweek.
The fellowship award is the highest accolade bestowed by the Asian Awards and recognizes a living person of Asian origin who is a global icon in their respective field. (The award is not necessarily presented every year.)
Tendulkar is just the fourth person to win the award, following Indian composer/musician Ravi Shankar, and actors Jackie Chan and Ben Kingsley.
The announcement of Tendulkar's fellowship award falls on his 44th birthday Monday.
"Selection for the Asian Awards Fellowship is very rare," Asian Awards founder Paul Sagoo tells Newsweek. "In the seven years of the Asian Awards, we have only recognized three people—the late Ravi Shankar, Sir Ben Kingsley and Jackie Chan, who in 2014 was the last recipient. To our current knowledge there are only a handful of people globally who can follow in these footsteps and become a fellow of The Asian Awards."
Sagoo adds: "Sachin Tendulkar has excelled in his craft, not only becoming the greatest batsman in cricketing history but, more importantly, an inspiration to nearly 2 billion people worldwide. He is not only admired for his sporting prowess, but for what he has contributed back to society. Sachin is an outstanding philanthropist and, having personally met him, an all-round genuine person with a compelling passion for people."
The Asian Awards, founded in 2010, recognize the achievements of high-profile Asian figures across the globe. Previous winners have included Bollywood icon Shah Rukh Khan, singer Zayn Malik and Asif Kapadia, the documentarian behind Oscar winner Amy.
This year's judging panel includes Salil Shetty, secretary general of Amnesty International, and acclaimed British film director Gurinder Chadha.
The seventh annual Asian Awards take place on May 5 at London's Hilton Park Lane.