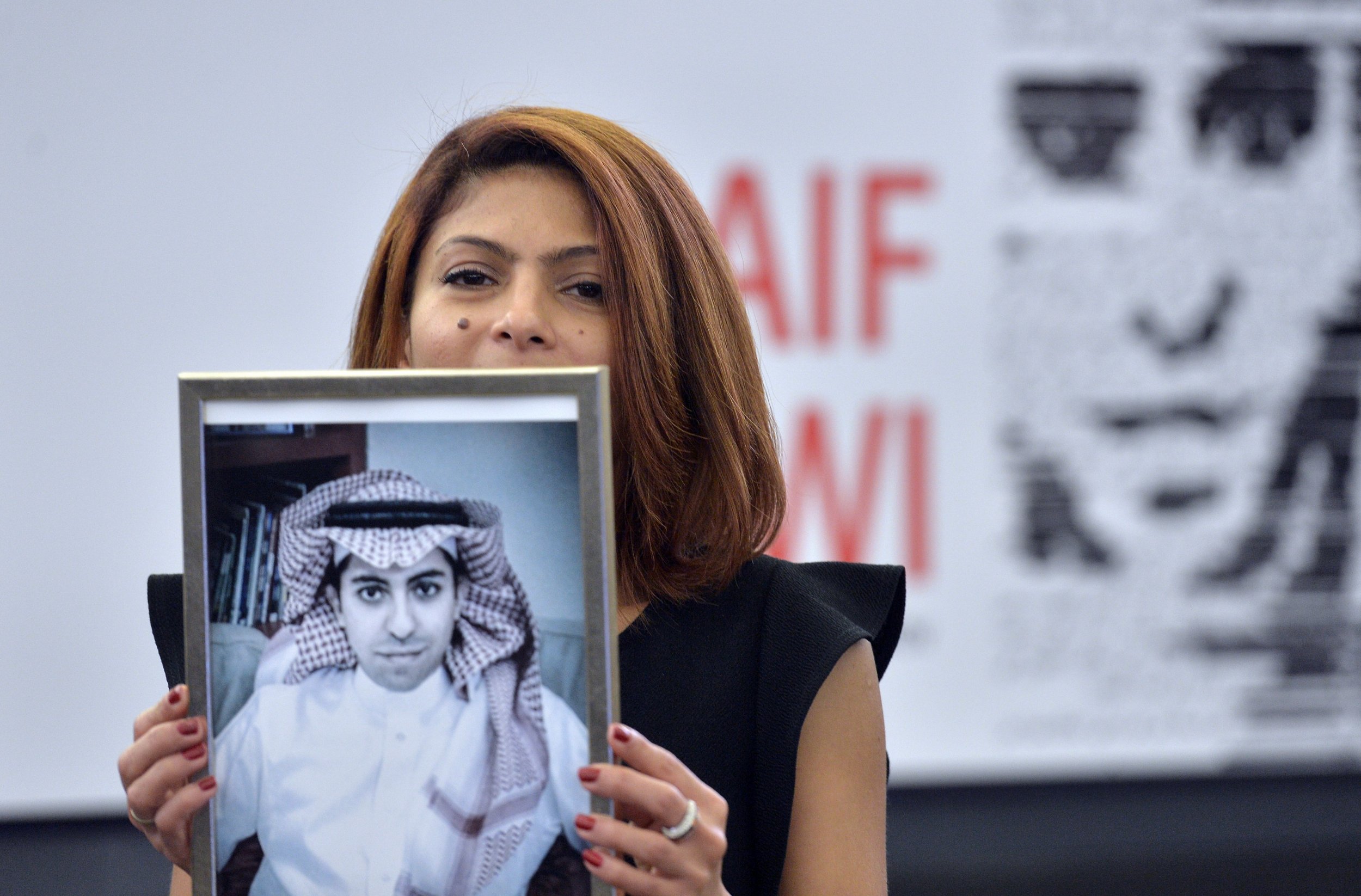 The wife of Saudi writer and blogger Raif Badawi, Haider, has called on the newly appointed Saudi Crown Prince Mohammad bin Salman to "write a new history," release prisoners of conscience and end her husband's ordeal, in an exclusive interview with Newsweek.
Last week marked five years since Saudi Arabia jailed Badawi for advocating greater freedoms in the Gulf Kingdom. Badawi was charged with "insulting Islam" in 2014 after his arrest in 2012 for publishing liberal blog posts in a country where ultraconservative Islamic law and censorship rule supreme.
His sentence was 10 years in prison and 1,000 lashes, of which he received 50 in January 2015. He was due to receive the lashes weekly in a public square in Jeddah, but they were halted for medical reasons.
Haidar says she was hopeful Wednesday when King Salman rearranged the Saudi monarchy's line of succession, replacing his 57-year-old nephew Prince Muhammad bin Nayef with his 31-year-old son Mohammad bin Salman, otherwise known the moniker "MbS."
"I am respectfully calling on his Royal Highness Crown Prince Mohammad bin Salman to write a new history in our country and a process of national reconciliation with Saudi prisoners of conscience," said Haidar.
"With full respect, my children and I are hoping that Prince Mohammad bin Salman will release my husband Raif Badawi and allow him to reunite with us in Canada," she continued, referencing the country where Haidar and her three children were given political asylum.
The youthful prince is viewed as a modernizing face of the U.S.-allied Saudi elite, an ambitious future leader who has presided over the country's foray into the Yemeni civil war, where it is leading a coalition bombing campaign against Iranian-backed Shia Houthi rebels.
The man whom diplomats refer to as "Mr. Everything" because of his power is leading a reformist program known as Vision 2030, aiming to appease the frustrations of a population of which over half are under 25 years old. It seeks social and economic change while diversifying the country away from oil dependence.
Haidar hopes this trend of modernizing the countries' social and economic norms will spill over into the justice system.
"Hope is always my guide in this campaign for Raif's release. And I have to say that we are all are looking with great anticipation and hope to the next steps of the young prince," she said.
"We have hope that his appointment will be the beginning of a new chapter in dealing with the prisoners of conscience in Saudi Arabia, including my husband Raif."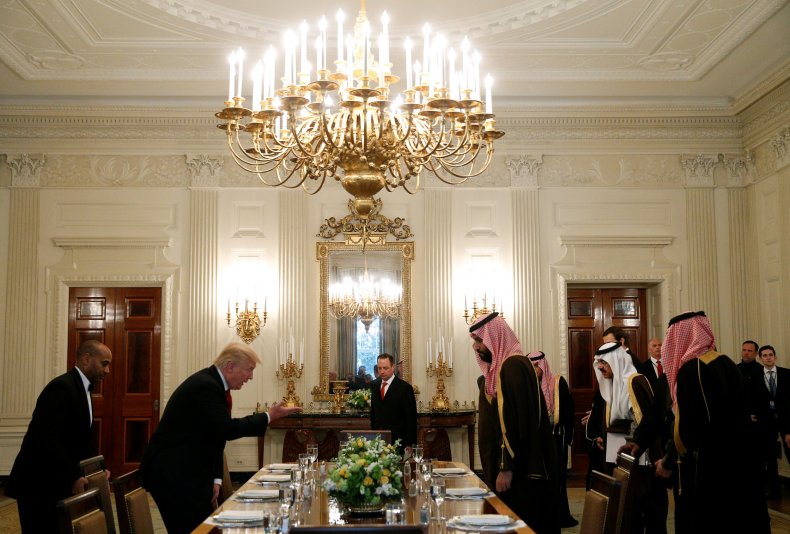 Badawi won the Sakharov Prize, an award that honors freedom of thought and is chosen by the European Parliament, in 2015. Rights groups continue to protest his detention and call for his release, while Prince Charles has even raised his case to the Saudi rulers.
But the Saudi criminal justice system viewed his online contributions as a challenge to the entire existence of Saudi Arabia. For example, in one piece he wrote: "No religion at all has any connection to mankind's civic progress... Positive law is an unavoidable human and social need because traffic regulations, employment law and the codes governing the administration of State can hardly be derived from religion."
Badawi was calling for secularism of the state in a country ruled by a theocratic system. In Riyadh's mind, releasing Badawi would signal a tacit approval of the notion that a Saudi could express such liberal views, ones that threaten to undermine the ruling Saud family's power. Haidar is certain that the family wants every Saudi to be of the same view, and not to diverge from that view.
Little is known about Badawi's captivity but Haidar revealed in 2015 that her husband had started a hunger strike after Saudi authorities moved him to a "new isolated" facility. Her calls for King Salman to pardon her husband have continued to fall on deaf ears. Similarly, Canadian Prime Minister Justin Trudeau has urged caution in dealing with Riyadh on the case and has yet to raise the issue with Salman, although his Foreign Minister Stephane Dion did so when he met his counterpart in Ottawa in December 2015. Haidar hopes that his son will view his case differently as youth edges nearer to the seat of power in Riyadh.
"Since his rise to power, the Prince has introduced several positive policy measures pushing for a modern Saudi Arabia. I can only hope that this is only the beginning and that his appointment will open the path for positive changes we all are looking for," she said. "The prince has a big great chance to show the world his vision of Saudi Arabia."