Exclusive: Syrian Director of Antiquities Welcomes Russian Bombing of Palmyra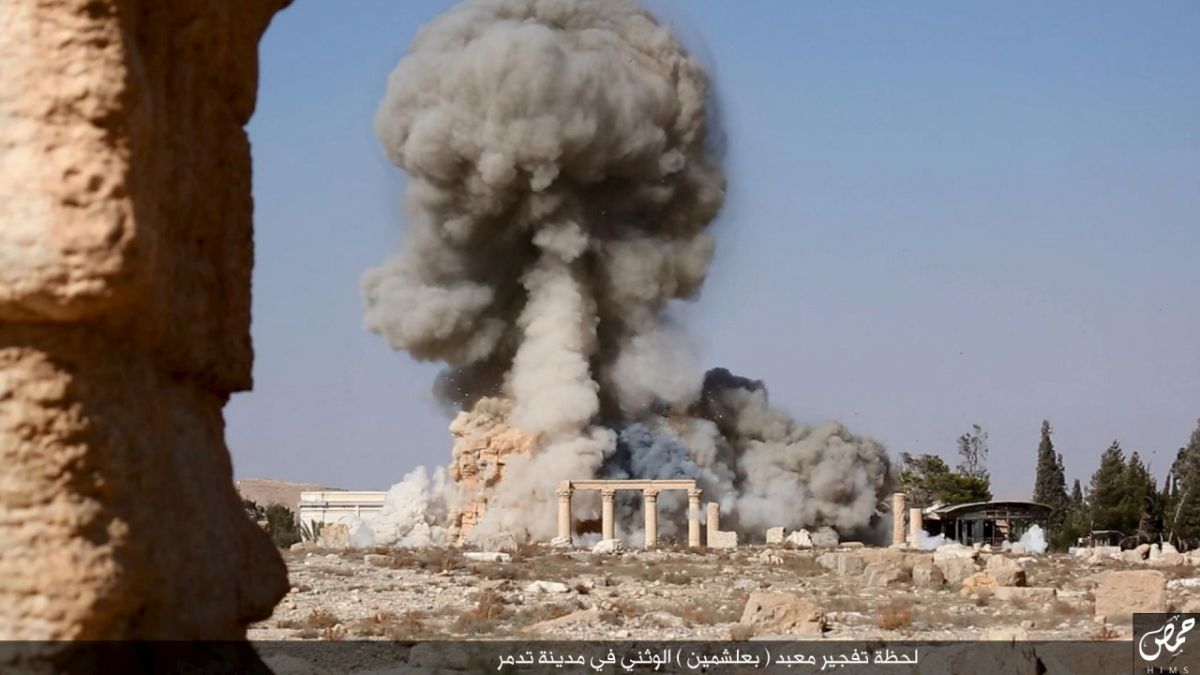 The Syrian director of antiquities, Maamoun Abdulkarim, told Newsweek that, while he can't confirm the reports, he welcomes the news that Russia is targeting the ancient city of Palmyra, to save the ancient city from militant group ISIS.
Syrian state TV reported on Tuesday that Russian jets have started bombing ISIS targets in Syria's ancient city of Palmyra. "The Russian air force in coordination with the Syrian air force targeted positions held by ISIS in and around the city of Palmyra," Syrian state TV reported, citing a Syrian military source, according to AFP news agency.
The Russian military destroyed 20 vehicles and three weapons depots, according to state TV.
"For me it is good," Abdulkarim says, speaking by phone from Syria. "I think if Russia attacked ISIS, and not sites, it is good news," he says. "We need to move because each week we have new destruction and there's a lots of lost monuments in Palmyra.
"If the attacks help to save Palmyra, attacks, not just from the Russian army, are welcome. Coalition, opposition, Russia," he adds. "We will lose Palmyra if it stays in the hands of these terrorists groups. I am sure we are at risk. We are at the last resort.
"If they help us to recover Palmyra, it will be good if it is not too late. We have lost some very important buildings that are very significant for the Syrian heritage."
The radical Islamist terror group overran Palmyra in May, forcing back the Syrian army from the city. It has since destroyed a number of ancient structures in the city, some that are millennia old, such as the Temple of Bel and the Temple of Baalshamin. On Sunday, the group blew up the 2,000-year-old Arch of Triumph in the city.
Khaled al-Asaad, Palmyra antiquities scholar, was beheaded and his body tied to a pole after he refused to co-operate with ISIS in August.
UNESCO's director general, Irina Bokova, said in the same month that the ongoing destruction of the city at the hands of the militant group constitutes a "war crime."