U.K. Labour Frontrunner Corbyn Made 'Tax the Rich' Speech in 1997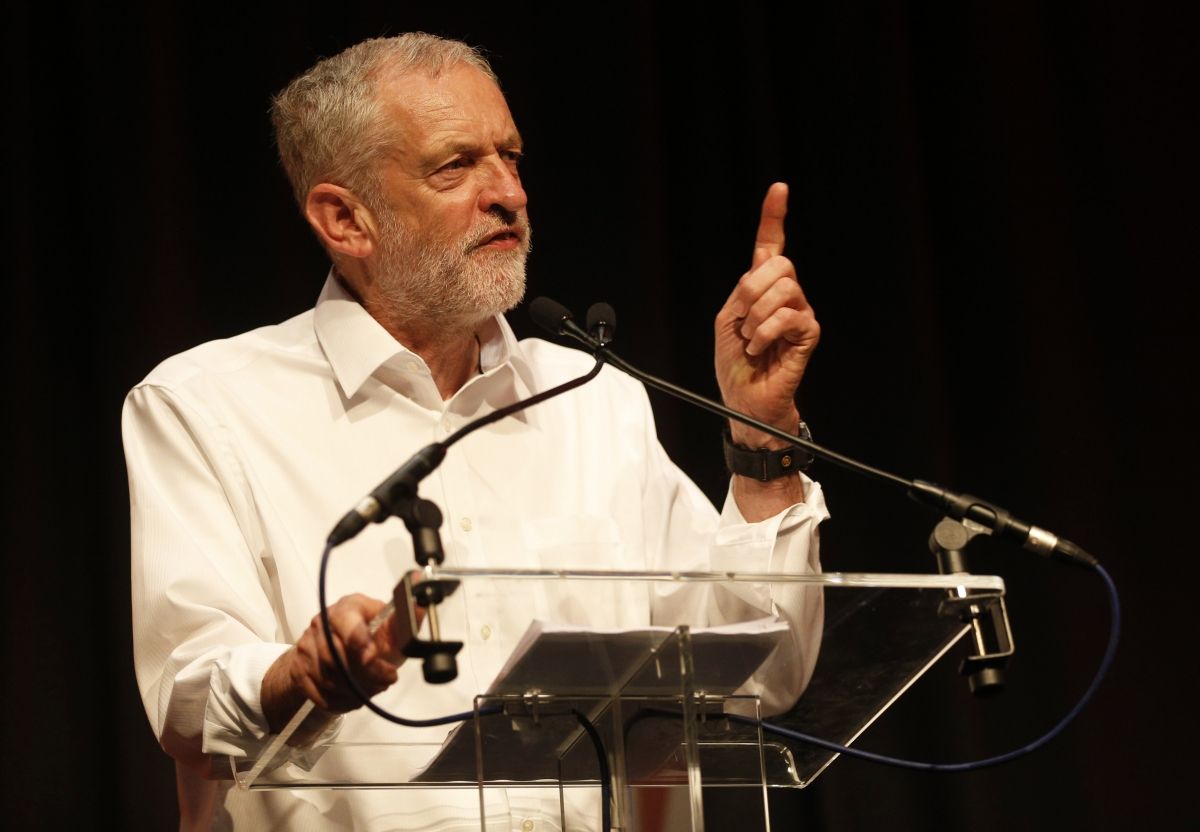 Updated | As Blairism steamed ahead with the publication of the first Labour budget in 18 years in November 1997, current Labour leadership frontrunner Jeremy Corbyn made a speech to a Hyde Park rally in which he said "tax the rich," according to a newspaper article from the time.
The article, published in the Times newspaper on November 27, 1997, details a student rally at which the speakers included Corbyn, who was a member of parliament at the time. "We have to address the problems of society by redistributing wealth," Corbyn is quoted as saying before he adds, "Tax the rich."
The comments stand in stark contrast to pronouncements from other Labour figures from the time. In 1998, the Financial Times quoted the then-trade and investment secretary, Peter Mandelson, as telling senior executives at Hewlett-Packard in Silicon Valley: "We are intensely relaxed about people getting filthy rich," although he did add: "As long as they pay their taxes."
Corbyn, 66, emerged as the surprise frontrunner in the contest earlier in the summer, campaigning on a left-wing, anti-austerity platform and causing panic amongst senior party figures, particularly in the Blairite wing of the party. Tony Blair himself said that those in the party whose hearts were with Corbyn should "get a transplant."
Corbyn has been an MP for the Islington North constituency since 1983 and has a record as one of the Labour party's most rebellious MPs. However, criticisms from established party figures seem to have only strengthened his campaign. The latest poll, conducted on August 10 by YouGov, put Corbyn 32 points ahead of his nearest rival, Andy Burnham, the shadow health secretary, and had him beating Burnham by a margin of 60 to 40 in the final round under Labour's alternative vote system.
The new Labour leader is due to be announced on September 12 after voting closes on September 10. Around 400,000 people have signed up as members or supporters since the party lost the general election in May, with 600,000 people now eligible to vote. However, the contest has been dogged by rumors that people from rival parties and left-wing factions have signed up to try to elect Corbyn after right-wing Telegraph columnist Toby Young urged readers to pay the 3 necessary to get a vote.
Labour has denied that the election has been compromised by the numbers of new supporters and said it has a robust system for weeding out people who do not share the "aims and values" of the party.
Correction: This article originally quoted a November 27 1997 article from the Times which quoted Corbyn as saying "fuck the rich." The Times issued a correction to that article several days after its publication saying that it had misquoted Corbyn, and that he had in fact said "tax the rich." This article has been amended to reflect this.​