Exclusive: U.S. and China Officials Both Deny Spymaster Dong Jingwei Has Defected
Rumors of Dong Jingwei's bombshell defection to the United States are not true, officials from both governments have told Newsweek as the high-ranking Chinese official reportedly made another public appearance on Wednesday.
Beijing is yet to make any formal public statements about 57-year-old Dong, who is second in command at the Ministry of State Security. But a spokesperson for the Chinese Embassy in Washington said the top counterintelligence official participated virtually in the 16th meeting of the Shanghai Cooperation Organization's Security Council Secretaries with other member states on June 23.
According to Legal Daily, a website run by the Communist Party's Central Political and Legal Affairs Commission, a number of other Chinese officials were also present, while China's Minister of Public Security Zhao Kezhi addressed the attendees.
The first public clarification out of China appears to put to bed rumors that Dong had fled China via Hong Kong as early as February and handed himself over to U.S. intelligence officials. Stories about his alleged defection have swirled across conservative websites and Chinese-language news outlets in the U.S. in the past week.
Reached by Newsweek on Tuesday, a U.S. government official said the reports about Dong's defection "are not accurate," without elaborating. A second U.S. government source, also speaking on condition of anonymity, said the rumors were "absolutely untrue."
The official referenced Dong's apparent participation in another counter-espionage seminar last Friday, already hinting that the vice minister of state security was still in China.
Changanwang, another website run by China's committee for political and legal affairs, claimed Dong had given a talk to Chinese intelligence officers on June 18.
The chief spy catcher warned of infiltration tactics and espionage efforts by foreign actors. In particular, Dong told his officers to be aware of "insiders" who were "colluding with foreign intelligence agencies" to conduct "anti-China" activities, said the report, which cited the Ministry of State Security as its source.
The semi-official report was shared on Weibo, China's largest social media service, but its lack of photographs as well as details such as the time and place of the seminar did little to dispel the buzz surrounding Dong's present location.
The same details were also missing from Wednesday's Legal Daily article.
Rumors that one of the highest-ranking officers ever to defected to the U.S. from China first emerged in a report by the conservative political commentary website RedState on June 4.
The official had apparently been working with the Defense Intelligence Agency "for months," said the report—one of several which slowly unveiled Dong's seniority in China's state security organ as well as the incriminating evidence he had allegedly handed over.
The rumors, which were also reported on by closely watched intelligence community newsletter SpyTalk, claimed Dong carried sensitive information about China's special weapons programs, including its biological weapons programs.
According to a follow-up by RedState on June 11, Dong gave U.S. intelligence officials evidence of COVID-19's human-made origins in the Wuhan Institute of Virology, where it was supposedly engineered as part of a People's Liberation Army project.
Dong's defection to the DIA was hidden from the FBI and the CIA, reported RedStar, citing unnamed sources.
The reporting was lent some credibility by U.S.-based democracy activist Han Lianchao, a former Chinese Foreign Ministry official who himself defected to the U.S. following the Tiananmen Square massacre of 1989.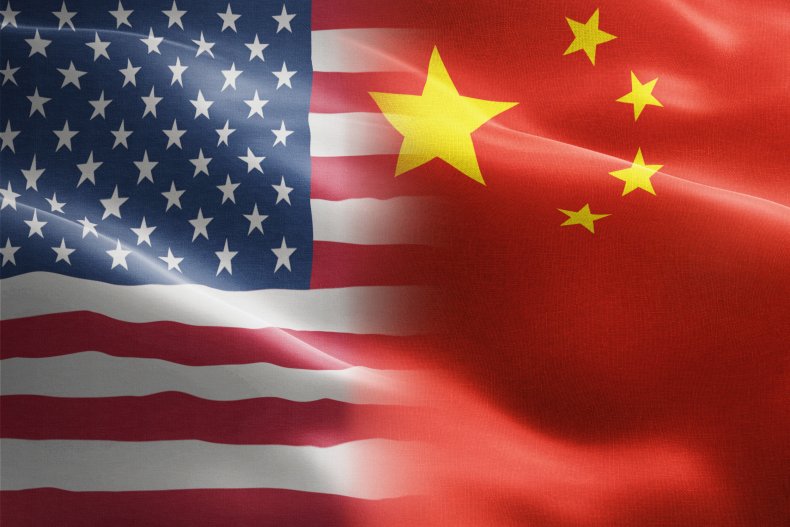 In a tweet on June 16, Han said Dong was among the subjects discussed in Alaska on March 18 and 19, when Secretary of State Antony Blinken and national security adviser Jake Sullivan met with China's top foreign affairs official Yang Jiechi and Chinese Foreign Minister Wang Yi.
The Chinese officials reportedly requested Dong's return, but the Biden officials claimed they did not have him—because they did not know of his defection at the time, RedStar said.
Former intelligence officials quoted by SpyTalk largely dismissed the case as a rumor. Unnamed U.S. officials provided similar denials to SpyTalk on Tuesday. RedStar, however, said it stands by its sources.
It remains unclear where the speculation surrounding Dong's defection originated, but it comes as China and its president, Xi Jinping, approach the country's milestone celebrations to mark the 100-year anniversary of the Communist Part of China on July 1.