Exclusive: U.S. Treasury Says Putin 'Not Off the Table' for Future Sanctions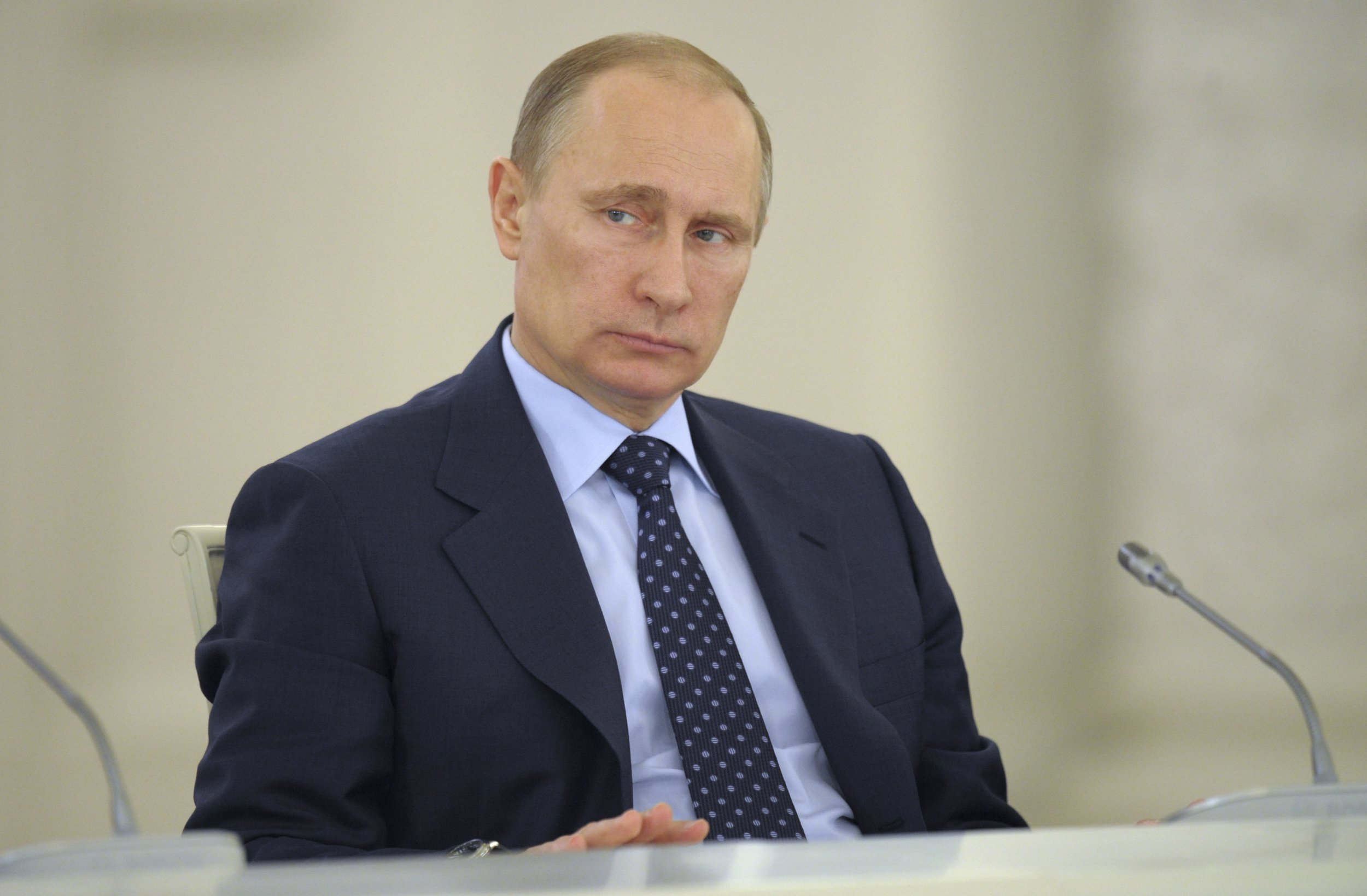 President Vladimir Putin may have escaped the first rounds of U.S. sanctions on Russian government officials and Crimean separatist leaders, but that could change if events on the ground continue to escalate in Ukraine, a spokesperson with the United States Department of the Treasury told Newsweek on Thursday.
"As the White House has made clear, we don't usually start off by sanctioning heads of state, but imposing sanctions on Putin is an option," the spokesperson said Thursday after the publication of Newsweek'scover story on sanctions. "He is definitely not off the table."
[Related: How the West Is Pushing Putin's Buttons]
The Obama administration has not previously ruled out sanctions on any individual, but has been vague in commenting on whether Putin might be added to Treasury's blacklist, which so far contains 40 people and entities from Russia and Ukraine, including people in Putin's inner circle.
The White House has prepared another list of Russian figures and institutions to sanction in the next few days if Moscow does not follow through on an agreement sealed in Geneva to defuse the crisis, as Obama aides anticipate.
Treasury declined to elaborate about whether Putin has been included in the next round of Russia-Ukraine sanctions.
The Office of Foreign Assets Control, part of Treasury, is responsible for blacklisting people and entities hostile to American national security interests under presidential national emergency powers.
If blacklisted, Putin would join a handful of other heads of state who have been sanctioned over the years, including former Ukrainian president Viktor Yanukovych, Syrian President Bashar al-Assad, Saddam Hussein, the former ruler of Iraq, and Robert Mugabe of Zimbabwe.