Execution of Ohio Death Row Prisoner Raymond Tibbetts Delayed After Juror Asks Governor to Grant Mercy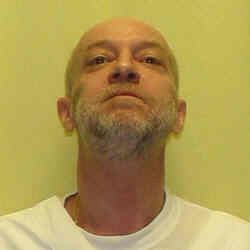 Ross Allen Geiger can still smell the unusual odor emanating from Raymond Tibbetts's blood-splattered jeans. It was a peculiar smell, one that is difficult to describe, but it could be best characterized as a mix of body odor and earth.
Geiger can still recall handling the same bloodstained knives that Tibbetts had driven 12 times into the body of a 67-year-old man inside his Cincinnati home in 1997. He can remember the feel of the blood-covered baseball bat that Tibbetts had used to bludgeon his wife's head prior to stabbing her 21 times before covering her with a sheet. Geiger still remembers looking out from the jury box and seeing the torment of the victim's families as they sat in the courtroom. Later, he would reluctantly vote to recommend sentencing Tibbetts to death.
Twenty years later, Geiger sent a letter to Governor John Kasich asking him to postpone Tibbetts's looming Tuesday execution. On Thursday, Kasich announced it will be pushed back until October 17, 2018, to allow the parole board to reconvene and assess whether Geiger and his fellow jurors didn't have enough information to properly make a decision about whether Tibbetts deserved to be executed.
In his January 30 letter, Geiger informed the governor he had reviewed publicly available clemency hearing documents earlier in the month and learned he wasn't given adequate background on Tibbetts's broken childhood and opioid addiction before deciding to vote for capital punishment. Because of flaws in the system, Kasich should show the 60-year-old death row prisoner mercy, Geiger said.
"At the time, I feel like I made the right decision, but where the dilemma comes is, we as the jury were not given information that was available at the time," Geiger told Newsweek. "We were not given these facts to consider in the sentencing phase so had these facts been available, the weight I would have given to the mitigating circumstances would have been a lot heavier and I would have insisted at that point life imprisonment is the option."
The upcoming parole board hearing will ask members to consider how crucial information was withheld from the jury before it voted to sentence Tibbetts to death. During the sentencing phase, Tibbetts's legal team called just one witness, a psychiatrist, to testify that the jury should not recommend capital punishment. The doctor painted a vague portrait of Tibbetts's upbringing before his attorneys let him off the stand and didn't call anyone else to speak in the killer's defense, Geiger explained.
"I can only speak for myself, but I do not believe I was the only one shocked that day when not another witness was called to offer any mitigating circumstances that might cause the jury to make a determination that execution was not appropriate," Geiger wrote in his letter.
The judge handed down a death sentence, and Geiger, who said his time as a juror had a "deep and sustained" impact on him, didn't end his service there. He periodically checked up on the case as it moved through appeals and stumbled upon the clemency documents after reading an article about another Ohio death row prisoner that prompted him to research updates on Tibbetts. He eventually met with Tibbetts's lawyer, Erin Gallagher Barnhart, a federal prosecutor who took over the case three years ago. Tibbetts's attorneys during the trial were considered incompetent. Asking what could be done as the February 13 execution drew near, Geiger was told by Barnhart he could send a letter to Kasich.
Geiger's review of the clemency documents showed that Tibbetts's upbringing had been more than rough. His father was largely absent, and when his dad did appear, the elder Tibbetts would abuse his mother, who was described by Tibbetts's brother, Rick, and his sister, Suzanne, as "cold, distant and uncaring." In July 1959, Tibbetts and his siblings were placed in a foster care. Conditions in the home were so poor that Suzanne said she would have to sleep with pillows around her to protect from cockroaches and other insects, according to the clemency report.
When Tibbetts's foster parents went out at night, they would tie him and his siblings to their beds. Rick, who recalled being regularly abused, said he would be forced to stand in the corner of a room for such long periods of time that he would collapse to his knees. Eventually, the children were put back into their family home, where their mother remained devoid of love and affection. The kids were placed in a different foster home. In this one, Tibbetts's brother Willie described being sexually abused. All the while, no one took any action to remove them from the traumatic homes that had become their own. Soon, Tibbetts began turning to drugs and alcohol.
He got clean for a period of time, but then he became addicted to painkillers in the mid-1990s after being inappropriately prescribed the pills for a work injury. From there, his life spiraled out of control, his attorneys argued at a 2017 parole board hearing where the panel voted 11-1 against clemency. He had mixed crack cocaine with alcohol during his slayings, potentially affecting his awareness, a doctor testified during the sentencing phase.
At the time of the trial, the threat of opioids was unimaginable, as was awareness of the way that opioids could decimate lives. Misleading marketing by pharmaceutical companies led to doctors liberally administering the drugs and fueling the addiction that had overcome Tibbetts.
"In 1998, this whole idea of opiate addiction problems was not even there," Geiger said. "We didn't give much weight to the opiate issue."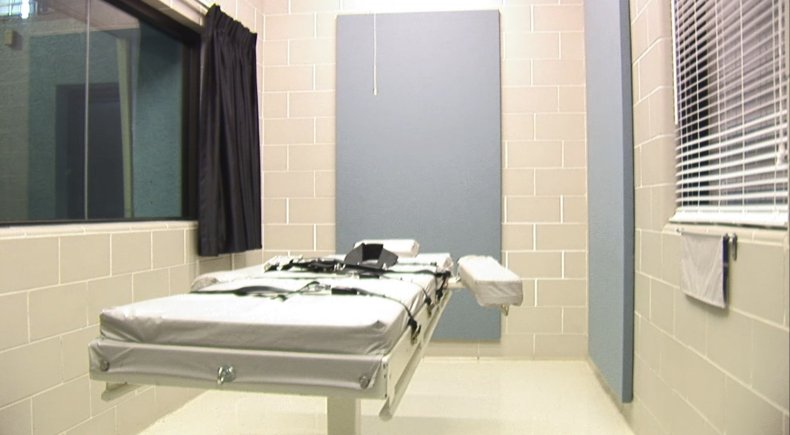 Even more, the jury instructions Geiger had received did not make it clear that a single juror's vote for life without parole would have meant that the judge could not impose the death penalty. But he didn't know that's how sentencing worked, and he and another juror, who was also skeptical about handing down a death sentence, thought they had to vote in line with their peers.
Geiger was a staunch conservative at the time of sentencing but now said he's a "free thinker" who hesitates to plaster political labels on himself. He has no emotional investment in whether Tibbetts ultimately lives or dies, he said, reiterating that he's no death penalty crusader and just wants a perfect justice system.
"My motivation really is just to suggest that if the state of Ohio is going to ask its citizens to make a recommendation about life or death then the citizens should not be put in a position to make that decision without access to all of the information available to them at the time," Geiger said.
It's not uncommon for family members, judges or prosecutors to come forward and ask that the death penalty be taken off the table, but that usually happens early in the process, Barnhart told Newsweek before Kasich handed down his decision on Thursday. But she hasn't heard of any instances of a single juror coming forward and asking for mercy for a man they have committed to death.
"It's pretty unusual," Barnhart said. "As far as something this late in the process where it's really in the governor's hands, I haven't found an analogous situation."
During his time on death row, Tibbetts has become religious and taken up mentoring. He is remorseful for his actions, Barnhart said, and is a "little uncomfortable" requesting clemency. From childhood, he has been failed by the system—whether it be child services, doctors or the courts—so it's unexpected that someone would come to his defense.
"Mr. Tibbetts was very touched by it," she said of when he learned that Geiger would be writing a letter. "The issues it deals with, the abuse and trauma in his childhood, are ones that are very uncomfortable for him to even think about. I think his coping strategy has sort of been just avoidance. He is hesitant to minimize his actions, he doesn't want to be seen as making excuses publicly or even privately. But he's thankful for the courage the juror has shown coming forward."
Kasich's office did not return requests for comment from Newsweek.