Executive Editor Jill Abramson 'Unexpectedly' Leaving the New York Times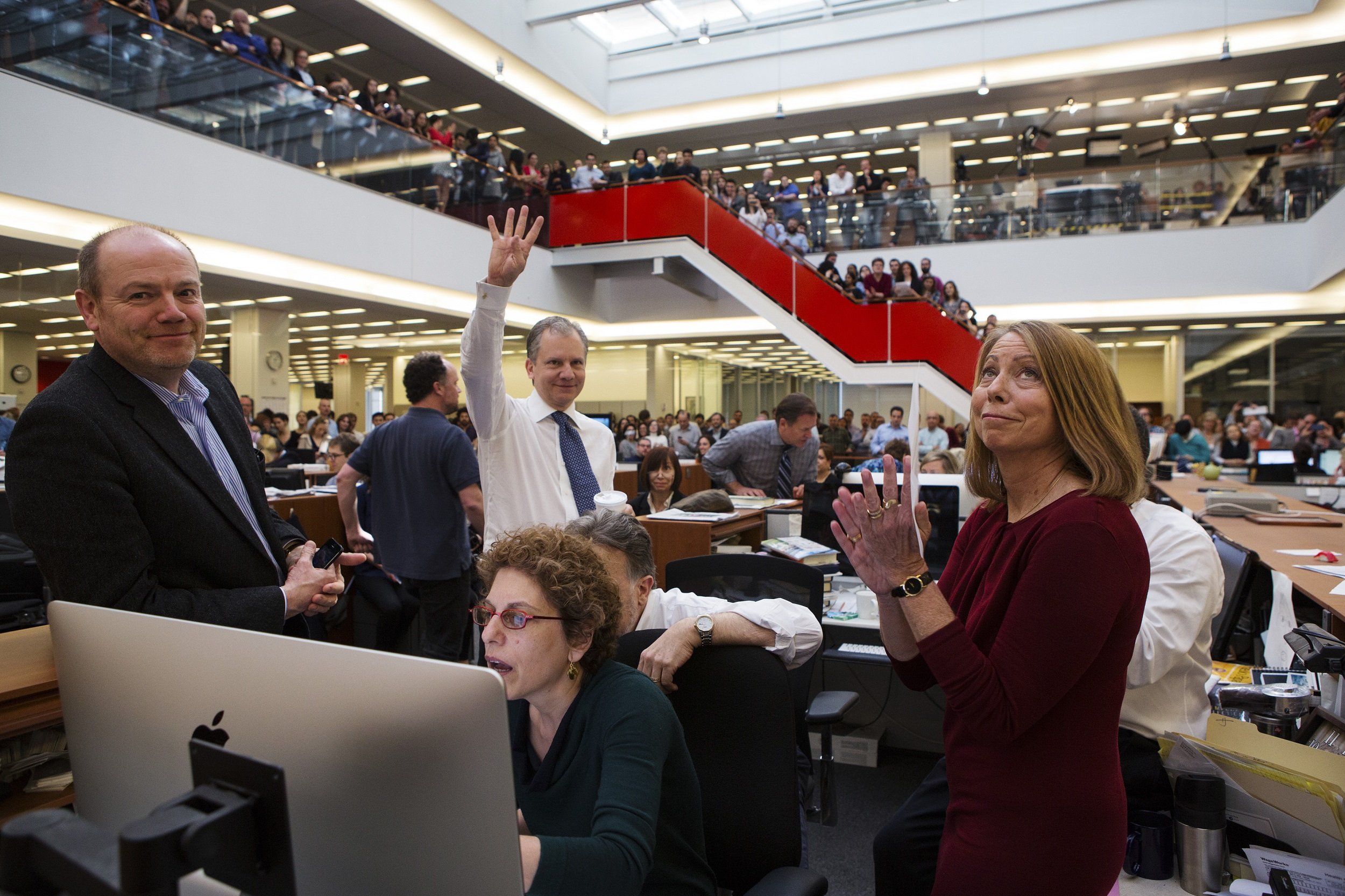 Updated May 15, 2014 at 9:20 am EST: Jill Abramson, the first female executive editor of The New York Times who has lead the newsroom since 2011, is "unexpectedly leaving the position," according to a report published Wednesday afternoon by the Times itself. Abramson will be replaced by Dean Baquet, the current managing editor of the newspaper.
Update: The New Yorker's Ken Auletta reports that Abramson was fired by the paper's publisher, Arthur Sulzberger Jr., after she inquired about why she was paid less than the male editors who came before her:
Several weeks ago, I'm told, Abramson discovered that her pay and her pension benefits as both executive editor and, before that, as managing editor were considerably less than the pay and pension benefits of Bill Keller, the male editor whom she replaced in both jobs. "She confronted the top brass," one close associate said, and this may have fed into the management's narrative that she was "pushy," a characterization that, for many, has an inescapably gendered aspect.
At an all-staff meeting in the Times newsroom immediately following a 2:30pm announcement of Abramson's departure on Wednesday, Sulzberger told the staff that management issues led to the change, and that the issues were not related to the business side of the paper.
"And that's all I'm going to say about it," Sulzberger said, according to a report from Capital New York. "It was an issue of newsroom management."
Many on Twitter were quick to note that Baquet, who won a Pulitzer Prize as a reporter, will be the first black executive editor of the Times.
"I've loved my run at The Times," Abramson said in a statement. "I got to work with the best journalists in the world doing so much stand-up journalism."