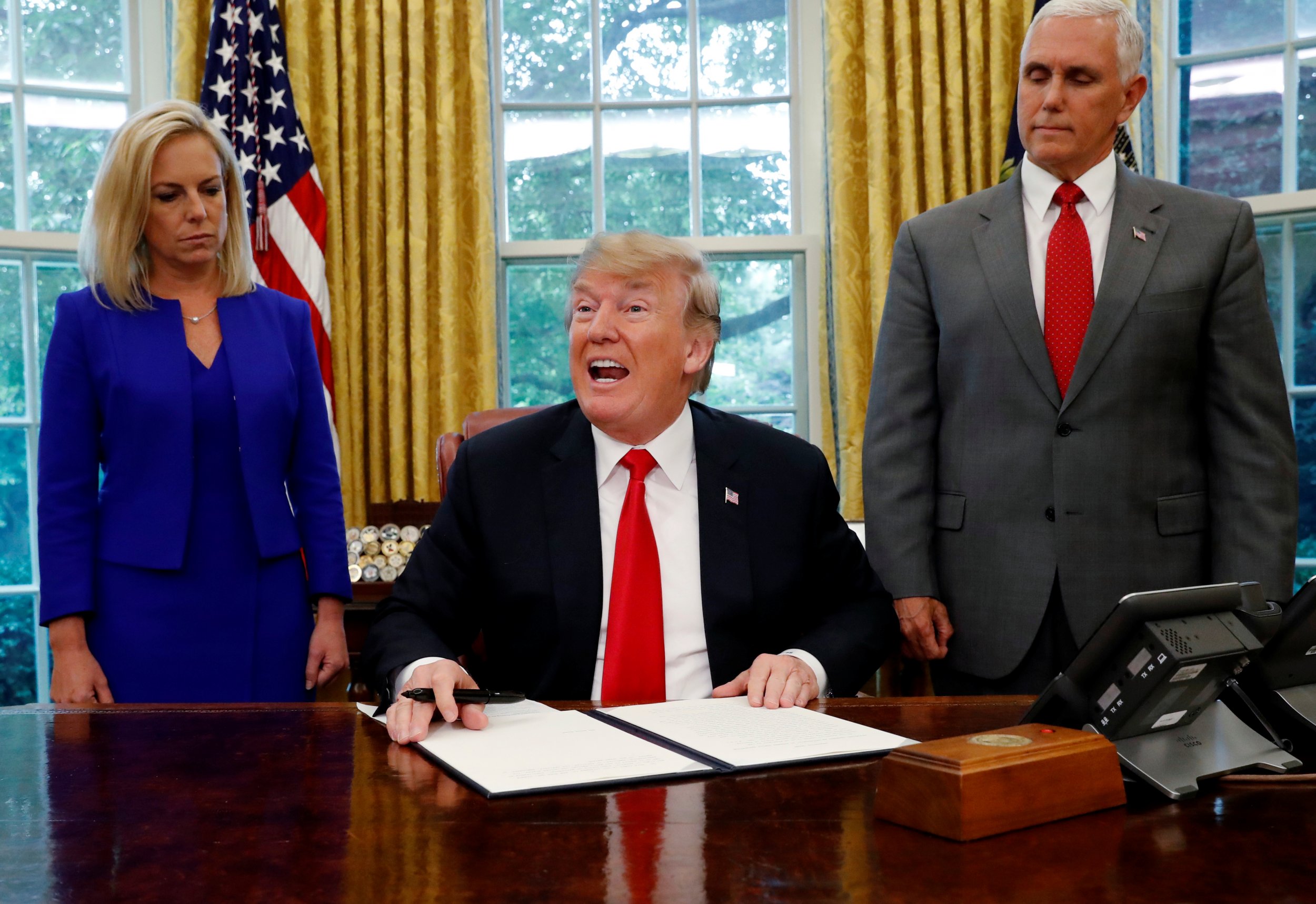 After extensive public outrage over his administration's "zero tolerance" practice that resulted in families being separated at the border, President Donald Trump signed an executive order halting family separations.
At the White House on Wednesday, Vice President Mike Pence and Homeland Security Secretary Kirstjen Nielsen stood alongside the president as he put pen to paper to end family separation for those who are crossing the border illegally.
"We are keeping families together and this will solve that problem. At the time we are keeping a very powerful border and it continues to be a zero tolerance, we have zero tolerance for people that enter our country illegally," Trump told reporters in the room.
He also told the media that he is going to make "a lot of people happy" with this executive action.
The order states that while the White House will continue to prosecute those who do not comply with federal rules on entering the country through a designated port of entry, it also believes in maintaining "family unity."
The president's solution, for now, is to keep families together by placing them in the same detention center until the parent or guardian faces trial.
But Trump made it clear that this action is temporary and that he fully expects Congress to take more decisive action and pass immigration legislation that previous presidential administrations have struggled with for years.
"It is unfortunate that Congress's failure to act and court orders have put the Administration in the position of separating alien families to effectively enforce the law," the order states.
The order also made clear that families will only be allowed to stay together as long as the Department of Homeland Security does not see that any "detention of an alien child with the child's alien parent would pose a risk to the child's welfare."
The order does not make clear what the White House is going to do about the families who have already been separated at the southern border. According to recent data, as many as 2,342 children were taken from their parents and placed in the care of the federal government. Some have even been transported across the country to be placed into various shelters and foster care programs.