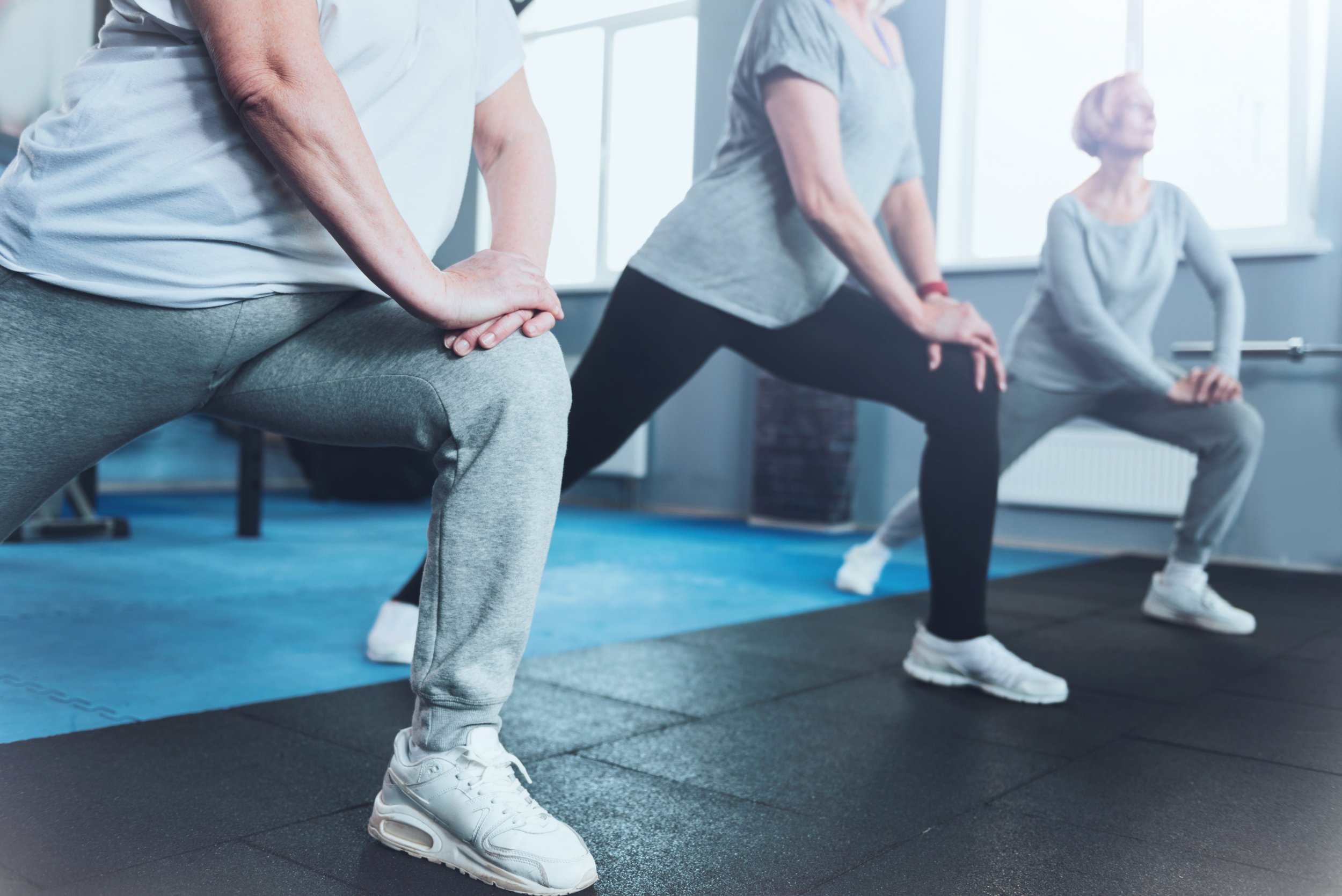 Scientists behind a study showing exercise can ease the symptoms of disorders like depression hope working out could one day be prescribed to mental health patients in hospitals.
The team behind the paper, published in the journal Global Advances in Health and Medicine, set up a gym for hospitalized mental health patients at the University of Vermont Medical Center. They offered tailored exercise and nutrition programs to the patients, including a 60-minute, four-times-a-week workout schedule. A total of 100 patients signed up to participate in the study, and came from wards that dealt with conditions such as bipolar disorder, depression, borderline personality disorder, generalized anxiety disorder and schizophrenia.
To see whether the plans could target the patients' psychiatric symptoms, the researchers asked the participants about factors including their self-esteem, mood and self-image before and after they started their plans.
The exercise programs included a mix of cardiovascular, resistance and flexibility training, using just the body as well as equipment like stationary bikes and exercise balls.
At the end of the study, 95 percent of the patients said their mood had improved following the regime, and 63 percent said they were "happy" or "very happy," rather than "neutral," "sad," or "very sad." On average, 91.8 percent of patients were satisfied with how their bodies felt.
The programs also seemed to help motivate the participants to exercise in the future, the authors said, as 97.6 percent revealed they would keep working out.
The interventions seemed to target anxiety, depression and anger, and addressed stresses and triggers "to develop a more balanced and integrated sense of self," the authors wrote.
Study co-author David Låg Tomasi, psychotherapist at the University of Vermont Medical Center, said in a statement: "The general attitude of medicine is that you treat the primary problem first, and exercise was never considered to be a life or death treatment option. Now that we know it's so effective, it can become as fundamental as pharmacological intervention.
"The fantastic thing about these results is that, if you're in a psychotic state, you're sort of limited with what you can do in terms of talk therapy or psychotherapy. It's hard to receive a message through talk therapy in that state, whereas with exercise, you can use your body and not rely on emotional intelligence alone" he argued.
Tomasi told Newsweek that past studies have shown exercise can boost a person's general well-being, target depression and anxiety, and provide relief from physical symptoms.
For instance, a study published in The Lancet last year looked at data on 1,237,194 adults in the U.S. and concluded that people who exercise are less likely to have experienced an episode of poor mental health in the past month.
This study was different because the scientists created a controlled environment, and showed "very, very" high rates of positive effects in the participants, he said.
Exercise appeared to help those with mental illness as it affects neurotransmitters like dopamine, noradrenaline and serotonin, which are essential for stabilizing and improving mood disorders, but particularly depression anxiety, said Tomasi.
"This study should empower patients/readers and educate them toward a more holistic view of mental health; and health in general," he said. "In terms of the amount of exercise, it is important to be followed by a professional. In our study, we followed the general recommendations from the American College of Sports Medicine."
Asked whether people with mental illness should be given access to gyms as part of their treatment, Tomasi responded: "That's an easy one—yes, absolutely!"
However, Tomasi acknowledged one of the biggest problems with prescribing exercise is the possible limited abilities of the patients. Next, he hopes to develop and test a device using VR technology to show the natural environment to patients and use equipment to pump out therapeutic smells to help those who might struggle with physical exercise.
Dr. Andrew Murray, of the Faculty of Sport and Exercise Medicine and University of Edinburgh who was not involved in the study, told Newsweek: "A large amount of evidence points to exercise being good for mental health and this adds to it. Regular exercise can help prevent anxiety, depression, decrease the risk of dementia, and has a range of other well-being benefits."
Sleeping well and working out for 30 minutes, for instance by walking, at least five times a week can reduce the chances of issues developing and also improve symptoms should they occur, he said.
"Exercise, sleeping well, attention to what we eat, moderating alcohol can all be extremely important for the body and brain. However medication can also be useful in specific circumstances," said Murray.
This article has been updated with comment from Andrew Murray​.
Uncommon Knowledge
Newsweek is committed to challenging conventional wisdom and finding connections in the search for common ground.
Newsweek is committed to challenging conventional wisdom and finding connections in the search for common ground.
About the writer
Kashmira Gander is Deputy Science Editor at Newsweek. Her interests include health, gender, LGBTQIA+ issues, human rights, subcultures, music, and lifestyle. Her work has also been published in the The Independent, The Independent on Sunday, The i Newspaper, the London Evening Standard and International Business Times UK.