'Exhausted' Mom Refusing to Look After Stepchildren Splits Internet
An "exhausted" mother has elicited divided opinions on the internet after she refused to look after her stepchildren due to her workload.
In a viral post shared to U.K.-based discussion website Mumsnet, which can be seen here, user Nights11 explained she and her husband were dealing with increased workload and said this meant they would not be able to look after his two children aged 11 and 13.
The woman, who claimed to be a lawyer, said her husband worked in a "high pressure" environment and that he had picked up emergency night shifts due to a lack of staff.
She continued to explain they were both struggling when they have the stepchildren - three nights one week and four nights the next.
Many of the commenters on the mom's post who agreed with her noted the high workload while others felt sympathy for the children.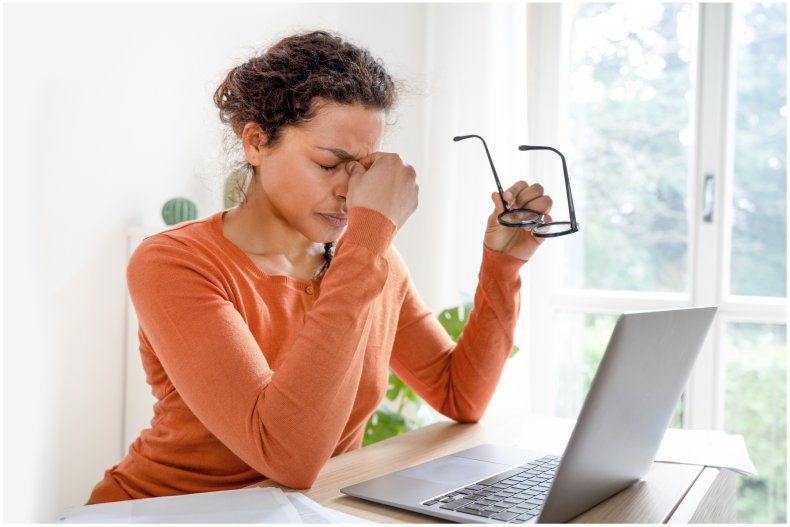 In the Monday post, the mother said: "Basically the issue is my husband's ex is refusing anything which isn't DSC [dear step child] coming as normal whilst DH [dear husband] is working.
"He's offered to have them more when he does get home etc. She works three days a week and doesn't do nights so there is no reason they can't stay at her home during the night.
"I appreciate it's annoying and it means it may be harder for her to make plans but I don't feel the responsibility is mine to then take."
The Mumsnet user continued: "I'm basically flat out refusing, which may sound unreasonable but I am so exhausted and the last thing I want is two more children to care for half the week when DH isn't even around most of the time.
"Basically, I've said if DH isn't here then DSC will need to stay with mum or her house. It's the holidays, DH has offered to pay for clubs, she works from home three days a week and they are old enough not to disturb her if they stay there, as I say he's also offered to pay more maintenance too but she wants them to come here like normal even if DH isn't here."
The post split opinion on Mumsnet and has attracted more than 470 comments since it was shared.
One Mumsnet user said: "If the mum has refused he needs to arrange his own child care for them. If he can't do that and they can't be left then he can't work those hours. I don't blame you for refusing at all, it's his contact and his issues to resolve."
Another added: "I agree with you 100 percent so stand firm. I would absolutely refuse."
While a third commenter was sympathetic to the children and posted: "Those poor kids. They must feel unwelcome in both houses."
A poll conducted late last year in the U.S. by NPR, the Robert Wood Johnson Foundation and the Harvard T.H. Chan School of Public Health found that 34 percent of families with young children face problems finding child care when adults need to work.
The poll also found that 36 percent of adults in households with children say they experienced serious problems meeting both their work and family responsibilities prior to the survey being conducted.