Exiled Palestinian Leader Looks for Regional Allies in Mediation of Nile Dam Deal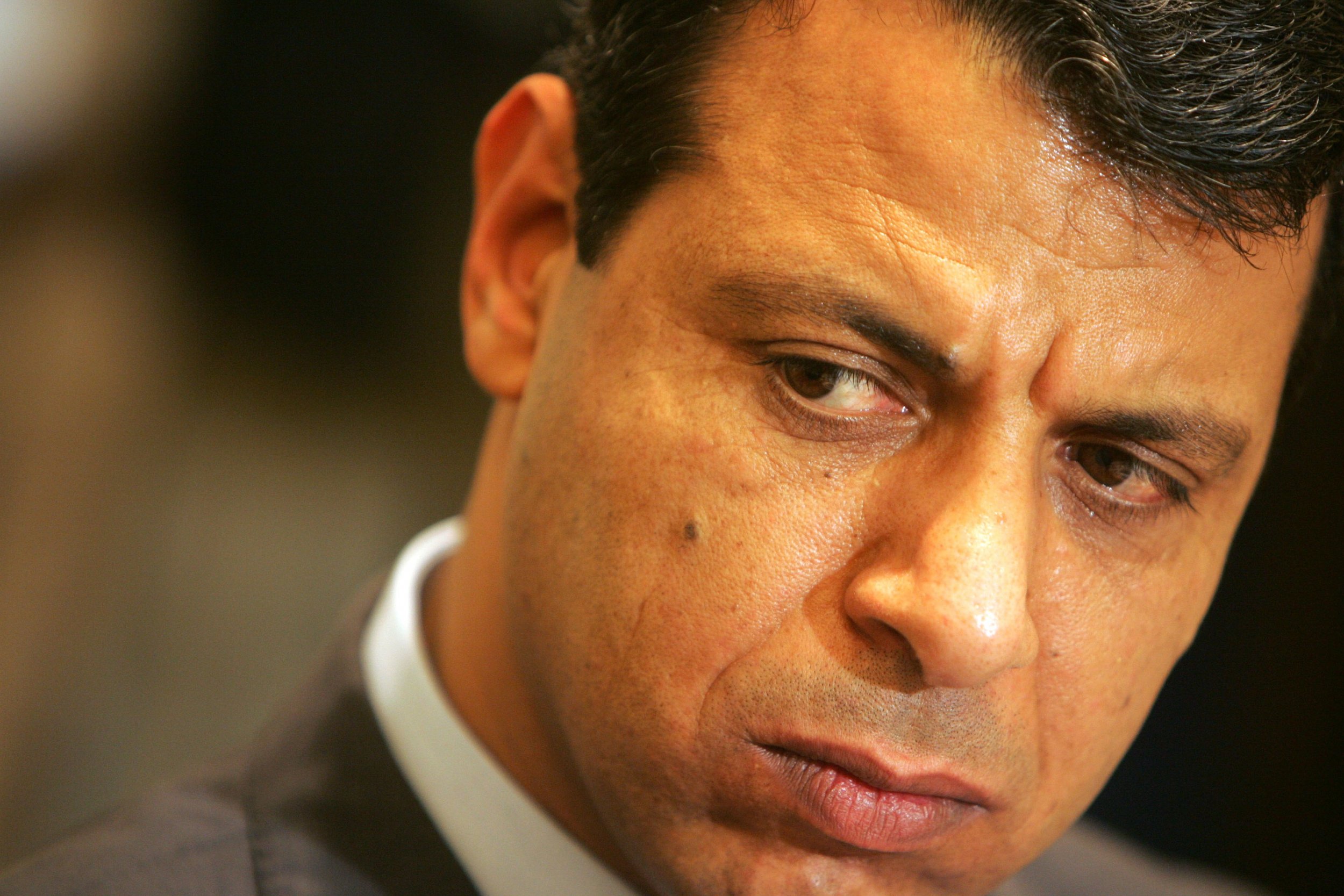 Exiled Palestinian politician and former leader of Fatah in Gaza, Mohammed Dahlan, mediated the signing of an agreement for the construction of a controversial River Nile dam project between Egypt, Ethiopia and Sudan last month, Newsweek can exclusively reveal.
Analysts believe that the move demonstrates Dahlan's continuing efforts to increase his international influence, potentially setting up a push for the Palestinian leadership in the future.
The leaders of the three African countries convened in the Sudanese capital, Khartoum, last month to sign an agreement which confirmed the principles on which Ethiopia's Renaissance Dam would be built after Cairo raised concerns that the project would hit their vital Nile water supply.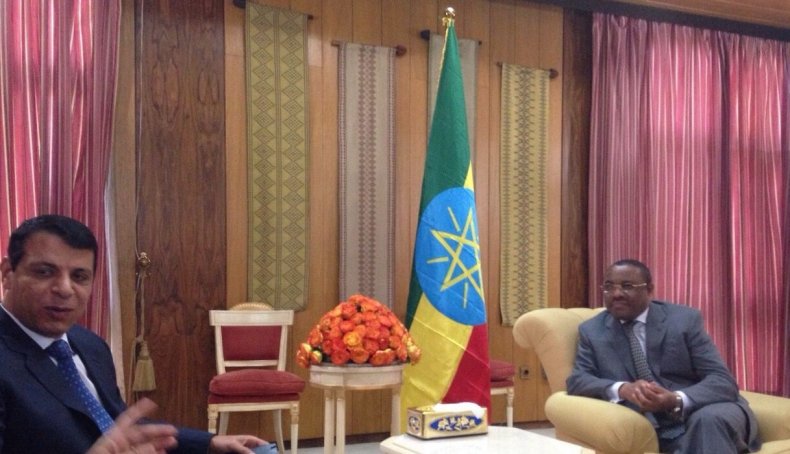 The agreement was the culmination of a year of negotiations and meetings in Abu Dhabi, Addis Ababa and Egypt and sources have revealed that Dahlan, expelled from Palestinian Authority (PA) president Mahmoud Abbas's Fatah party in 2011 and charged with corruption and defamation, was at the heart of the negotiations. He was invited to mediate the talks by Ethiopian leader Hailemariam Desalegn at the request of Egyptian president Abdel Fattah el-Sisi.
"We were invited by the prime minister of Ethiopia, and we were eager to assist," a source close to Dahlan, speaking on condition of anonymity, told Newsweek.
"We laid the foundation for the agreement at the request of Sisi as well," the source added.
Exclusive photos given toNewsweek show Dahlan, 53, meeting with both Desalegn and the head of Egyptian intelligence Khaled Fawzy in the Ethiopian capital, Addis Ababa, and the Ethiopian foreign minister Tedros Adhanom in Abu Dhabi. Dahlan's UAE sponsor, crown prince Sheikh Mohammad Bin Zayed, was the only other party aware of Dahlan's involvement in the back-door talks.
The dam deal, described as "historic" by Sudanese president Omar al-Bashir, agreed on the "fair use of waters and not to damage the interests of other states by using the waters". The project is scheduled to be completed in 2017 and is set to generate 6,000 megawatts of electricity for Ethiopia.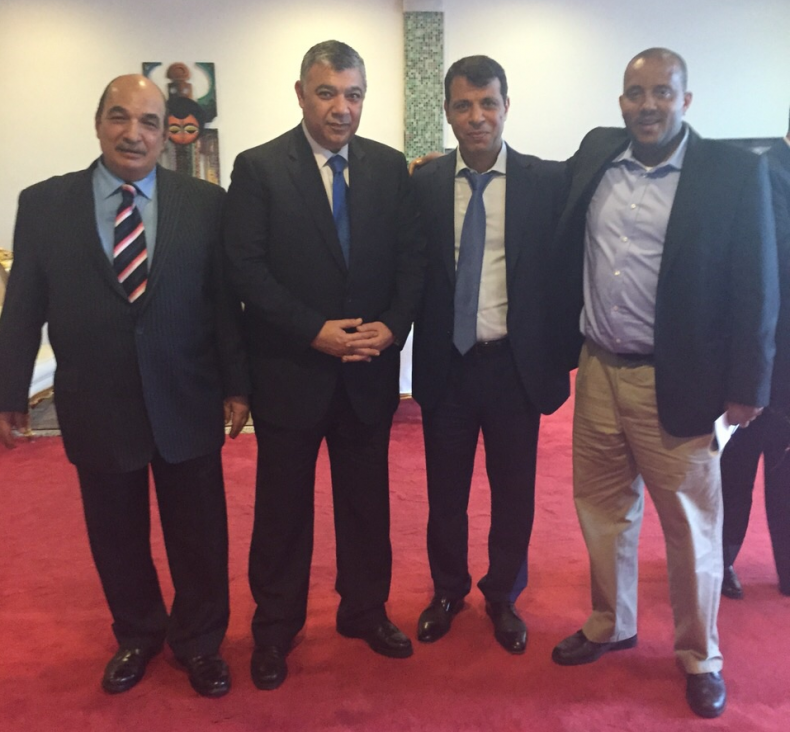 In reaction to the disclosure of Dahlan's regional maneuvering, a senior Palestinian Liberation Organisation (PLO) official, speaking on condition of anonymity, says Dahlan is "trying to play Palestinian politics" but claims he was representing the United Arab Emirates (UAE) and not as a Palestinian figure when mediating the dam deal .
"The guy is showing credentials to a lot of people," the official says. "This man can wear different hats. When he meets an official of a different country, it's not necessarily as a Palestinian. He can also wear the hat as an emissary to the UAE."
From his perch in the Gulf, Dahlan has also been rumoured to have been engaging in shuttle diplomacy with regional powers, meeting with Israeli officials in France, anti-Islamist military commanders in Libya, and potential Palestinian allies in Abu Dhabi. In his political career thus far, Dahlan has served as the security chief in Gaza, an adviser to Yasser Arafat and Palestinian Authority (PA) president Mahmoud Abbas's interior minister.
Analysts believe that this covert mediation effort demonstrates that the Palestinian strongman, still barred from the West Bank by Abbas, is raising his profile as an international figure and building a contact book of influential friends in the Middle East and North Africa region, with an eye on eventually replacing the Palestinian leader.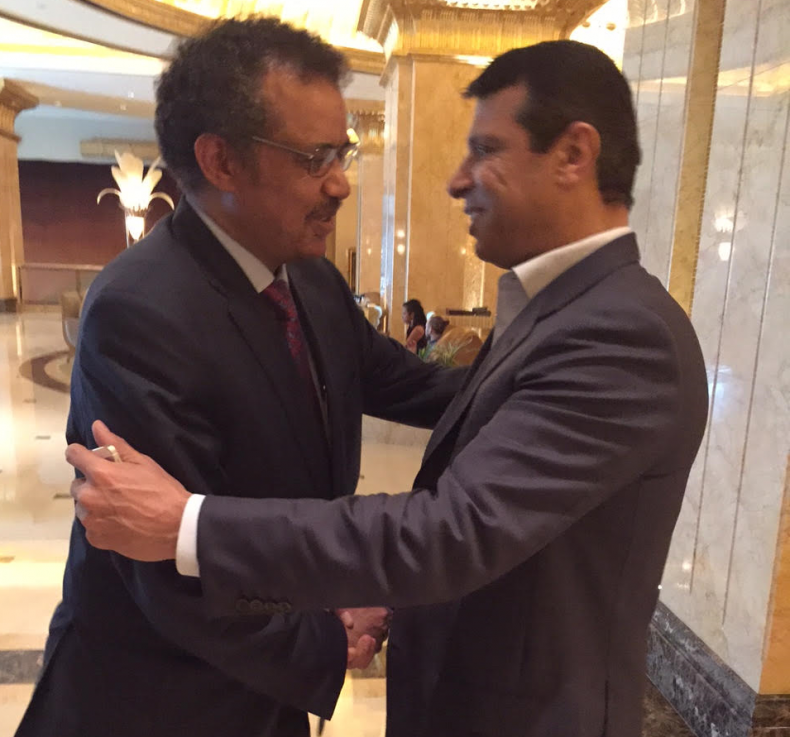 "For him, the strategy has to be, even if I don't openly confront Abbas right now, I'm going to gather as much support for my case regionally and internationally as possible, so that, when the time comes, I will have backers and very influential friends. I'll have countries that owe me," says Grant Rumley, researcher of Palestinian and Jordanian politics at the Foundation for Defense of Democracies (FDD). "He's stacking the deck in his favour and making moves."
"For Dahlan, the benefits are abundant. This is completely out of the norm in Palestinian politics," Rumley adds. "Usually, it is international parties mediating either internal Palestinian rifts or Palestinian-Israeli rifts, it's rarely Palestinian politicians mediating agreements between other countries."
Earlier this month, a Palestinian court dismissed a corruption case against Dahlan with the charges - linked to the alleged misuse of $17m worth of expenses - declared as "inadmissible" and his legal team hailing the decision as a "great victory".
The ostracised Palestinian figure had served as the security chief of Fatah in Gaza until 2007 when Hamas won a shock election victory to take control of the enclave. Vanity Fair revealed a year later that Dahlan had cooperated with Washington to stage a coup against the Hamas government, which was subsequently preempted and prevented by the Islamist militant group, forcing Dahlan into the West Bank.