Expanded Unemployment Payments Have Ended—Here's Everything We Know About an Extension
Jobless Americans received their last check with expanded unemployment benefits over the weekend, and Republicans aren't keen on extending the extra $600 a week afforded under previous federal legislation.
For the past four months, eligible Americans received the boosted unemployment payments to help mitigate the financial burden of closed businesses and job losses during the coronavirus outbreak. As unemployment remains higher than it has been since the Great Depression, legislators are looking at finalizing another relief package this week, but Trump administration officials have said in no uncertain terms that it will not include the same benefits included in the Coronavirus Aid, Relief and Economic Security Act (CARES) Act passed in March.
"The original unemployment benefits actually paid people to stay home, and actually a lot of people got more money staying at home than they would going back to work," White House chief of staff Mark Meadows told ABC's This Week on Sunday. "So the president has been very clear, our Republican senators have been very clear: We're not going to extend that provision."
With the federal government increasing state unemployment payments by $600 a week, about 68 percent of people who were out of work received more from the government than they did in their job's paycheck, University of Chicago economists found. This was a sticking point for Republicans, who said it was disincentivizing people to return to work when businesses reopened.
Instead of continuing the unemployment benefits in the CARES Act, Meadows said, Republicans were prepared to agree to extend jobless payments that amount to 70 percent of a person's previous wages.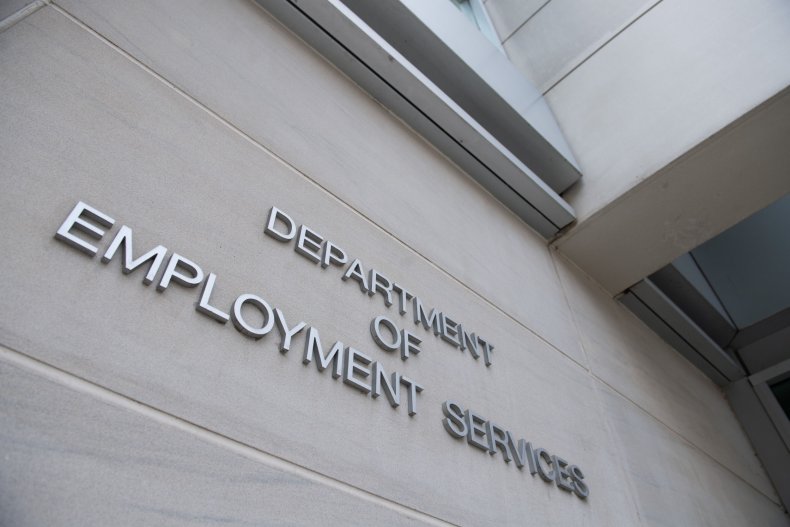 Meadows, along with Treasury Secretary Steve Mnuchin, were on Capitol Hill over the weekend to work with Senate Republicans on a forthcoming proposal. The legislation was expected to be unveiled last Thursday, but Senate Majority Leader Mitch McConnell said the administration requested "additional time to review the final details" of an already agreed-upon framework.
Meadows told This Week host George Stephanopoulos that McConnell planned on introducing the legislation on Monday.
It should come as no surprise that the new package won't include an extension of the previous unemployment benefits, as Trump officials have been critical of the benefits for weeks. Before legislators returned from the Fourth of July recess, Mnuchin told CNBC that it was safe to assume benefits would be "no more than 100 percent" of what a person was making at a previous job.
The treasury secretary attributed the problem of people earning more on unemployment than at work to a "technical" issue that he said would be fixed for the next relief package.
At an event in Ashland, Kentucky, McConnell said he hoped legislators could agree on a package in the "next few weeks." Democrats, meanwhile, have publicly pushed for a full extension of the benefits, citing the pandemic's cataclysmic impact on people trying to feed their families and meet rent or mortgage payments.
"This weekend, millions of Americans will lose their unemployment insurance, will be at risk of being evicted from their homes, and could be laid off by state and local government, and there is only one reason: Republicans have been dithering for months while America's crisis deepens," Senate Minority Leader Chuck Schumer and House Speaker Nancy Pelosi said in a joint statement this past Friday.
Technically, expanded unemployment benefits expired on Friday, although 49 states sent out their last checks on Saturday, followed by New York on Sunday.
Larry Kudlow, a White House economic adviser, told The New York Times, that the administration won't let unemployment benefits expire, while Mick Mulvaney, former acting White House chief of staff, told Squawk Box on Monday that it's possible relief could come in two stages. Republicans could put together legislation to "deal with" the expiring unemployment benefits this week and then release a broader package in September, after the August recess.
On Friday, Pelosi rejected the idea of a temporary extension, saying it could mean losing "all leverage" for meeting other needs. A Democrat-backed bill that passed the House in May would extend the current unemployment benefits through January.
Newsweek reached out to the White House for comment but did not receive a response in time for publication.