Expanse fans thought the sci-fi epic had come to an end after SyFy cancelled the series in May 2018. Amazon Prime Video, however, stepped in, with Amazon founder Jeff Bezos reportedly personally intervening to bring the show to his streaming service. Now, over a year since its last episode, Season 4 of The Expanse is soon to be released on Amazon.
Speaking to Deadline about the show's move, star Dominique Tipper said: "You get to know that what you're doing is important, is cared for by the people who are watching it. By it being canceled, it had a renewed purpose. We are grateful we get to make the show."
Speaking to Gizmodo about how the show will change when Amazon Prime Video releases it, showrunner Naren Shankar said: "None of those restrictions have to come into play, because those are all basic cable issues. What's weird about it is that on Syfy all of that stuff was bleeped out, but if you happened to be watching it on Space in Canada, none of that's bleeped out.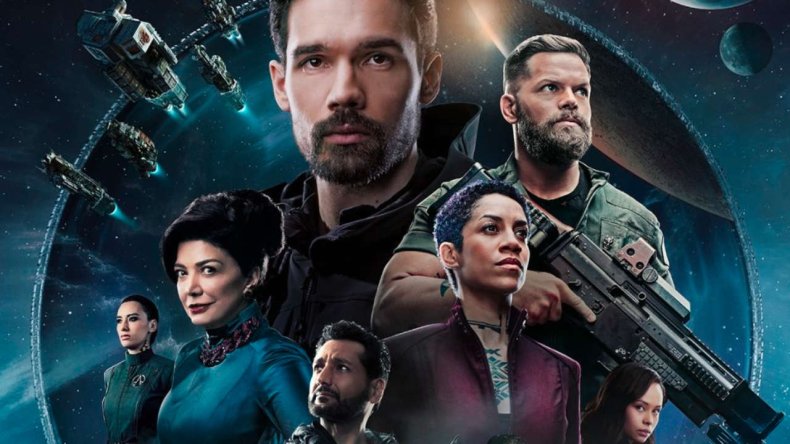 "It's going to be, I think, terrific for the show, because we don't have language restrictions, we don't have nudity restrictions, we don't have all of these things that conspire a lot of times to make, especially genre shows, not feel as adult as they should be. Not to feel real. In my mind, it sort of infantilizes genre [TV series] even more so. But that goes away on Amazon."
Fans who are excited by the idea of this much less restricted version of The Expanse will be able to watch all of Season 4 on December 13. Compared to other seasons which released weekly on the streaming service, all 10 episodes of the new season will be streaming on Amazon Prime Video at once from the early hours of Friday morning.
Those who want a recap of the previous three seasons can watch all former episodes on the streaming service now. In November, the streaming service also released a video (below) that features Clerks director and The Expanse superfan Kevin Smith explaining exactly what has happened so far if fans just want to jump into the series from its new 10 episodes.
Fans who want a glimpse of what they can expect from Season 4 can read the following synopsis from Amazon: "The Expanse begins a new chapter with the crew of the Rocinante on a mission to explore worlds beyond the Ring gate, the first of which is Ilus. Humanity has been given access to thousands of Earth-like planets which has created a land rush for natural resources and furthered tensions between Earth, Mars and the Belt. Early explorers on Ilus don't understand this world and the dangers that loom."
The Expanse Season 4 is released on December 13 on Amazon Prime Video.