'The Expanse' Season 5 Confirms Returning Character, As Cast Reunites
Production is underway on Season 5 of The Expanse, and new photos from the set not only depict reuniting cast members but also confirm the return of a character left out of the action in Season 4.
In Season 3 of The Expanse, video journalist Monica Stuart joins the crew of the Rocinante to document their lives as they approach the massive Ring built by the protomolecule past the orbit of Uranus. The character, played by Anna Hopkins (Defiance, Shadowhunters), did not return for Season 4 of the series, which was primarily set on an alien world accessible through the hundreds of Ring gates opened at the end of the third season.
Hopkins confirmed her character's return in a photo posted to social media on Wednesday, depicting her back in costume as Stuart.
Hopkins wasn't the only member of The Expanse cast celebrating the coming Season 5 shoot. The Expanse makeup department head Brian Hui also posted a photo of reunited cast members Steven Strait, Dominique Tipper and Wes Chatham. Each play key roles in the Rocinante crew, with Strait as captain Jim Holden, Tipper as engineer Naomi Nagata and Chatham as the brawler, Amos Burton.
The photo, which appears to have been taken from inside a makeup department trailer on The Expanse set, includes some interesting details, particularly a naked doll, with a half-obscured label reading "Amos Ow...," perhaps used to track continuity of the various bruises, gunshots and wounds the character tends to accrue over the course of a season.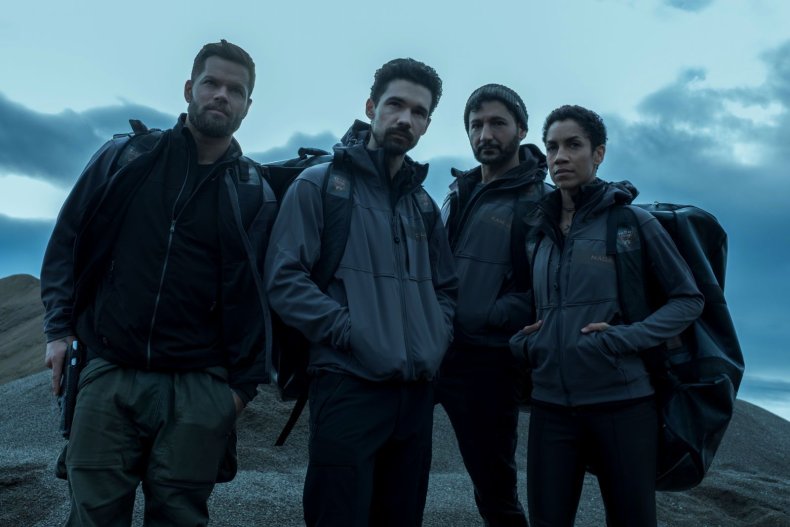 Other Expanse cast and crew members, including Belter captain Camina Drummer, replied to the photo, expressing their excitement regarding the cast of the upcoming season.
Season 5 of The Expanse follows the events of the novel Nemesis Games. It's the fifth in The Expanse series written by James S.A. Corey (the composite pen name of writers Daniel Abraham and Ty Franck). In the novel, the Rocinante crew returns to Earth to repair their ship after returning from the alien world of Ilus. But new tensions opening up between the Belters and Earth rewrite the system-wide balance of power once more, sending the Rocinante crew back into action.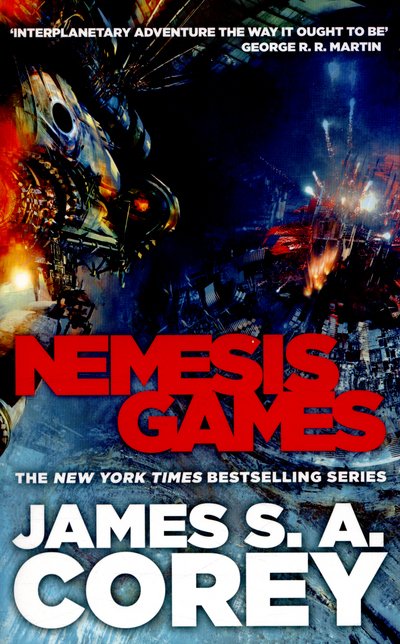 Orbit
Season 4 suggested one likely source of conflict in coming episodes, ending with an attack on Earth launched by OPA pirate Marcos Inaros (Keon Alexander) and his teenage son with Naomi Nagata, Flip Inaros (Jasai Chase Owens). Using asteroids cloaked by stolen Martian military technology, it seems likely we'll learn early on in Season 5 whether the makeshift missiles successfully hit their targets or not.
Season 4 of The Expanse is streaming now on Amazon Prime Video. Season 5 doesn't yet have an official release date.