'The Expanse' Season 5 Cast and Crew Share Wrap Party and Behind The Scenes Photos
On Saturday, The Expanse cast and crew gathered for a wrap party, celebrating the completion of the bulk of filming for Season 5 of the science fiction series. New behind the scenes photos of the cast, from both the wrap party and on set, accompanied the wrap celebration for The Expanse's upcoming season.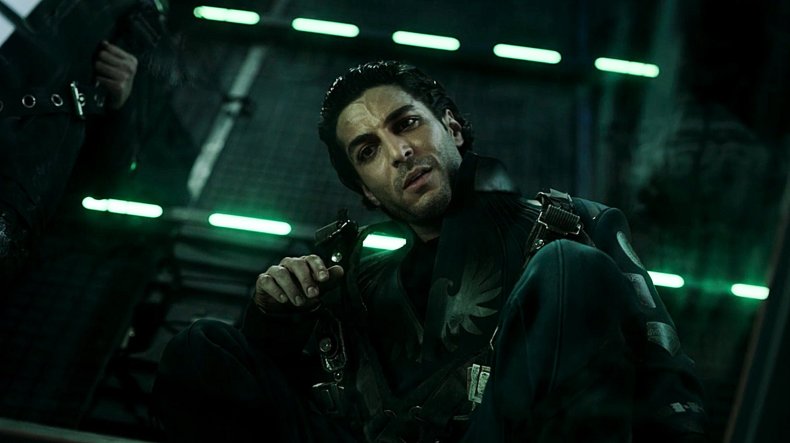 The Expanse makeup department head Brian Hui shared photos from the wrap party and behind the scenes on The Expanse set, like these selfies, captured with Keon Alexander (Belter terrorist Marcos Inaros), Frankie Adams (former Martian Marine Bobbie Draper), Dominique Tipper (Rocinante engineer Naomi Nagata) and Steven Strait (Rocinante captain James Holden):
Hui also posted new behind-the-scenes photos from The Expanse production, though many are from the filming of Season 4.
Cast members have also posted photos from the wrap party to social media, including Shohreh Aghdashloo, who plays Chrisjen Avasarala, who lost reelection to her position as Secretary-General of the United Nations at the end of Season 4.
But its Alexander whose photos offer the most insight into what's to come in Season 5 of The Expanse. His character Marcos Inaros, introduced in Season 4, is a solar system-scale threat and personally entangled with the Rocinante crew. Marcos and ship's engineer Naomi have a son, played by Jasai Chase Owens, who has joined his father's war against Earth. Tipper even posted a photo of the fractured family, together again:
In another photo, Alexander shared a Season 5 costume:
This outfit was also worn by Marcos at the end of Season 4, suggesting the next season might kick off immediately, or shortly after, the events of the latest season. The spaceship Inaros pilots in the photo above is also seen in Season 4, but Alexander hints that the Belter faction leader may have a new ride in upcoming episodes:
While many Expanse cast members have wrapped and the end of principal photography celebrated, there's still work to do on the season's production, series writer Glenton Richards confirmed on social media.
Season 5 of The Expanse will be based primarily on the fifth novel in The Expanse book series by James S.A. Corey, Nemesis Games. Set partly on Earth, the season is likely to be return to solar system politics, exploring the instability in the power dynamics between the Belters, Earth and Mars in the wake of the discovery of hundreds of new, habitable worlds.
Season 5 of The Expanse doesn't yet have a release date, but is likely to premiere on Amazon Prime Video toward the end of 2020.