There's still more than a month until The Expanse Season 4 premieres on Amazon Prime Video, but filming on Season 5 is already underway and episode director Breck Eisner has shared some truly wild looks at next season's approach to visual storytelling.
Eisner is the director of 2015's The Last Witch Hunter and 2010's underrated remake of George Romero's The Crazies. He's also been directing episodes of The Expanse since Season 2, including previous and upcoming season premieres. It's Eisner who will introduce us to the alien world of Ilus in the Season 4 opener. In recent weeks, the director has shared a handful of videos from the set, which highlight the elaborate camerawork that makes The Expanse one of the most cinematic shows around.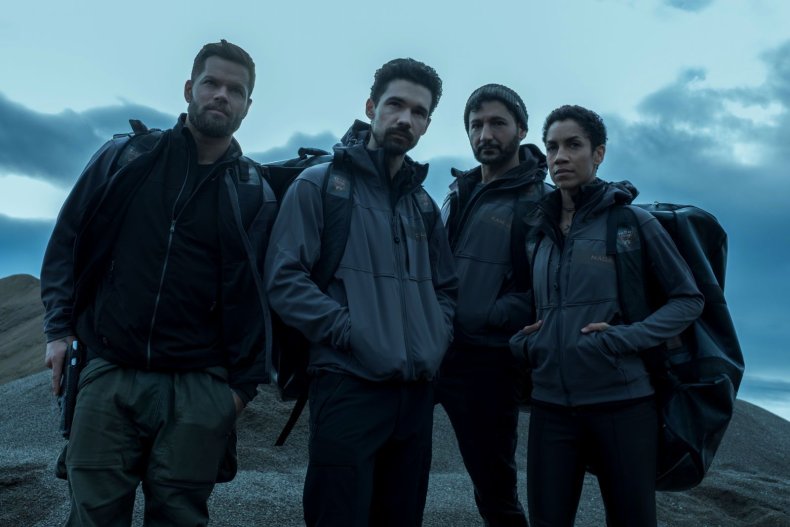 On Saturday, Eisner shared a video that highlights the counterintuitive filming techniques used to simulate zero gravity, combining relative motion, blue screen backgrounds and movable sets to depict Rocinante captain James Holden (Steven Strait) approaching an airlock. Rather than have Strait float toward the airlock, the set instead floats toward him:
While the zero-gravity shot looks technically impressive, it will likely be a relatively unremarkable space shot in the context of the episode. But another shot Eisner shared from a Season 5 episode of The Expanse will have more visually extravagant results. Eisner's video shows the camera not only dropping in from an immense height, suspended from a crane, but then the shot continues with a Steadicam operator, seamlessly transitioning from a high altitude establishing perspective to a ground-level perspective. We can't be sure exactly what's being captured in this shot, but the extras suggests we're seeing events back on Earth.
Finally, while less technically impressive, here's Thomas Jane celebrating The Expanse Season 5 renewal in the spirit of Dr. Strangelove's Slim Pickens.
Eisner's videos aren't our only look into The Expanse Season 5, which will follow the events of the fifth book in The Expanse series by James S.A. Corey (the pen name of authors Daniel Abraham and Ty Franck), Nemesis Games. The official social media account for The Expanse shared a celebratory video from the set on the day Season 5 filming began in October, raising high the flags of the legitimately salvaged Martian gunship that serves as the series' central location.
Of course, Season 5 of The Expanse is still more than a year away from its premiere. Season 4, on the other hand, will debut on Amazon Prime Video on December 13.