Ex–Papa Johns CEO John Schnatter Says He's Been Working to Rid His Vocabulary of the N-Word
John Schnatter, the former CEO of Papa Johns, recently said that he is working on removing the n-word from his vocabulary.
During a recent interview with One America News (OAN), Schnatter spoke about the 2018 incident when he used the racial slur during a conference call.
"We've had three goals for the last 20 months," Schnatter said. "To get rid of this n-word, in my vocabulary and dictionary and everything else."
In 2018, it was first reported by Forbes that Schnatter used the n-word, which prompted him to resign from his position as chairman of the Papa Johns board.
"Colonel Sanders called Blacks [n-word]," Schnatter said during the conference call while discussing NFL players kneeling for the national anthem.
He issued an apology shortly after saying, "News reports attributing the use of inappropriate and hurtful language to me during a media training session regarding race are true."
"Regardless of the context, I apologize. Simply stated, racism has no place in our society," Schnatter said.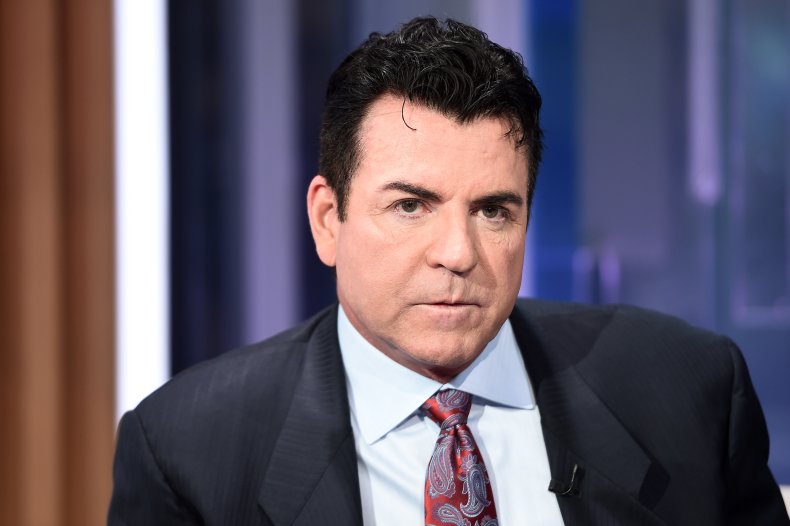 Shortly after his comments during the conference call, Schnatter spoke to KRON 4 news in San Francisco and noted that he did not use the word as a racial slur.
"It wasn't a slur. It was a session on strategy and media planning and training and I repeated something that somebody else said and said we're not going to say that," he said during the interview. "We don't use that kind of language and vocabulary. And sure it got taken out of context and sure it got twisted, but that doesn't matter. I hurt people's feelings. That's what matters here. And for that I'm sorry."
In December 2020, Schnatter's lawyers released an investigate report into the former CEO's 2018 comments, claiming that he did not "use the word as a racial slur nor was it directed at any person or group."
"The news media falsely and repeatedly reported allegations of racial bias involving John Schnatter, ignoring and failing to report critical exculpatory facts relating to both incidents," the report said. "Our investigation determined that Mr. Schnatter was quoting someone else's use of the word to emphasize that he felt a double standard had been applied against him."
During his interview with OAN, Schnatter was asked how he felt shortly after seeing news headlines discussing his use of the n-word, to which he responded by saying that he was in a "state of shock."
"Unbelievable," he added. "I couldn't understand it. You have a public board that paints its chairman, complicit, passive or active, they paint the founder as a racist. They know he's not a racist."
"It's just unbelievable, and I used to lay in bed just going, 'How did they do this,'" Schnatter said.
In an email sent to Newsweek, Schnatter wrote,
In internal meetings with my team, we often discuss our top goals. This includes eliminating the false perceptions in the media about my comments on a conference call with my ad firm in May 2018 in which I expressed my complete disdain for racism, following which the firm reversed my meaning when leaking the tape to damage my company's brand.

On OANN, I tried to say, 'Get rid of this n-word in (the) vocabulary and dictionary (of the news media), and everything else because it's just not true,' – reflecting my commitment to correct the false and malicious reporting by the news media about the conference call. It was proven in an investigate report by former FBI Director Louis Freeh that there was nothing racist in my words or actions on the conference call with our ad firm and that there has never been in my history. In fact, I said then, 'I never used the word' on that call, though the media failed to report that crucial qualifier when I was paraphrasing a third party.
Updated March 9, 2021, 8:53 a.m. ET, to include a statement from Schnatter.