'The Expendables' of '80s Fantasy Movies in the Works
An upcoming fantasy movie will combine Jim Henson Creature Shop puppets with beloved '80s actors to assemble a fantastical tribute to the "lo-fi fantasy films of the 80s." Think of it like an Expendables for puppets and faraway kingdoms, instead of hall-of-fame action movie heroes.
On Wednesday, The Hollywood Reporter announced that Tami Stronach, who played the Childlike Empress who rules over Fantastica in 1984's The NeverEnding Story, will executive produce and star in Man & Witch, a new children's fantasy movie.
Producers described the movie as a "heartwarming homage" to those charming fantasy films of the Reagan era, and a "comic adventure that both fulfills and subverts the expectations of what a fantasy universe can be."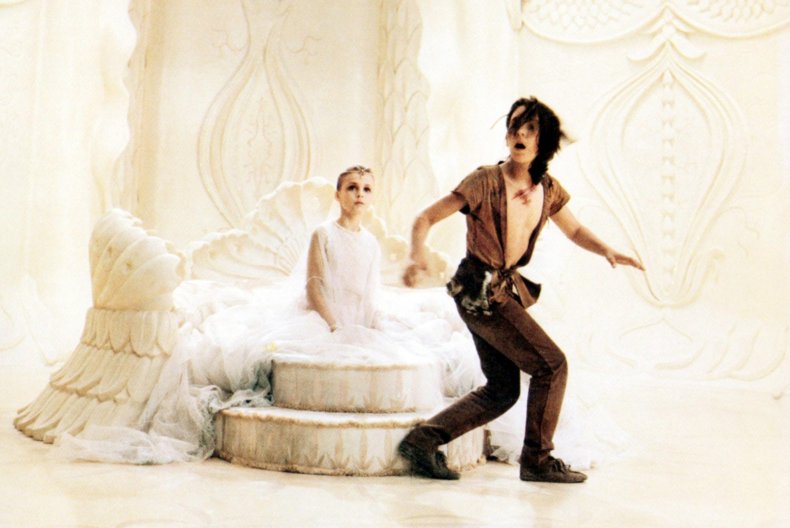 To fully realize the homage to the fantasy flicks of the period, the Man & Witch cast will include not only Stronach, but also The Goonies alum Sean Astin (also of Peter Jackson's early 2000s Lord of the Rings films), as well as '80s icons Christopher Lloyd (Back to the Future) and Rhea Perlman (Cheers). They will be joined in the cast by Michael Emerson, of Lost and Person of Interest.
Stronach will play a reclusive witch who falls in love with a goatherd after they team up to break an evil wizard's curse. Written by Stronach's husband Greg Steinbruner—(according to IMDb, he will also play the "Man" to Stronach's "Witch"), Man & Witch will be directed by Rob Margolies (All You Can Eat).
But the most characteristically '80s addition to Man & Witch is likely to be the contribution of the Jim Henson Creature Shop, which will create puppets of a talking sheep, goose and dog for the movie.
Ever since Sylvester Stallone and his co-writer David Callaham recruited an ensemble cast of action movie exemplars for 2010's The Expendables (including Jason Statham, Jet Li, Dolph Lundgren, Bruce Willis and Arnold Schwarzenegger), there have been attempts to duplicate the sweeping genre casting coup, including Stallone's own efforts to get an "Expendabelles" of the ground, starring women action movie paragons. The 2017 horror movie Death House gathered genre icons Kane Hodder, Barbara Crampton, Bill Moseley, Dee Wallace, Camille Keaton and Tony Todd.
The cast for Man & Witch is, so far, a more modest ensemble of '80s children's movie fantasy and adventure icons, but there's still time to enlist Wallace Shawn (The Princess Bride), Warwick Davis (Willow) and Tanya Roberts (The Beastmaster) to the venturing party. Production of Man & Witch is expected to begin in the late fall.